Trends are showing that Aussies are becoming increasingly more comfortable buying online.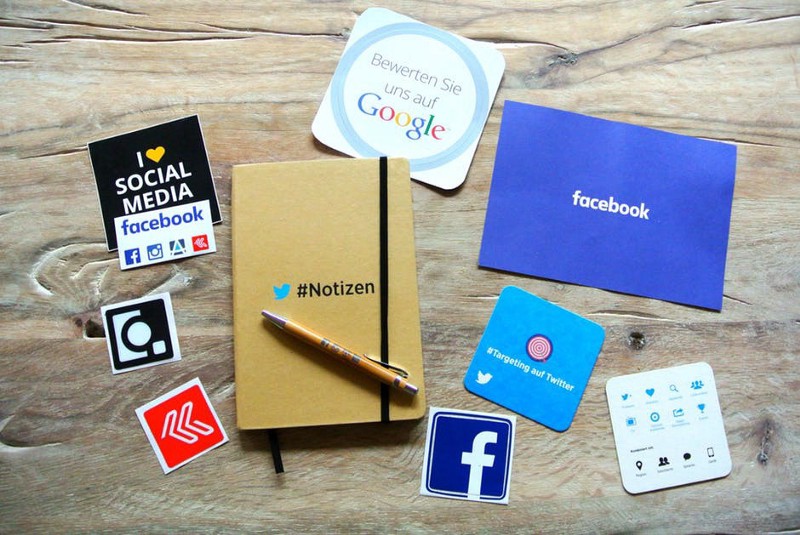 If the trends have shown us anything, it's that Australians are becoming increasingly comfortable with making purchases through the Internet. Web Alive pointed out that Australians were expected to spend more than $32 Billion in 2017. According to the same site, 65% of Australians have shopped online as of 2016.
For individuals with a product to sell and a wish to sell through the Internet, this is a veritable gold rush, with many people making purchases and plenty of room for growth besides.
How do you begin to take advantage of the nation's comfort with online shopping? What do you have to do to market your products through the Internet?
If you're interested in making sales but new to online advertising, you've come to the right place.
Before Jumping Into Paid Internet Ads
Paid Internet ads are a powerful means of marketing online. Not only do you begin receiving traffic right away, but you also have opportunities to generate sales and start making profits right away. However, because you're paying out of your own pocket, there are certain risks involved.
Before we start talking about paid online advertising in-depth, here are a few general tips to keep in mind.
1. Keep Long Tail Keywords in Mind
Word Stream has a detailed explanation on long-tail keywords are and what they can do. In basic terms, however, keywords refer to the words that people enter into search engines when they're looking for information.
For example, if you were looking for an in-depth tutorial for beginners on online advertising, you might go to a search engine like Google and type in the words "Online Advertising 101". Maybe that's exactly what you did!
The idea is that the longer the keywords are, the closer the searcher is to taking action and making a purchase. When you're writing your ads, you'll want to consider long tail keywords and how they can put your ad directly in front of hungry buyers.
2. Utilise A/B Split Testing
For all the talk about how making and running good advertisements is an art, A/B split tests provide an element of science to paid online advertising. As was pointed out before, in paid advertising mistakes are literally costly. A/B split tests allow you to see which of your ads are most effective while simultaneously allowing your best ads to continue to make you money. If you're looking for a great tutorial on A/B split testing, Optimizely has one of the best on the web.
3. Understand the importance of ROI
"This is a business, not a charity." — Joe Dirt
It's important to understand that your advertising needs to be profitable at all times. Whether you're putting your own money into your ads or you're utilising affiliate marketing, the important thing is that you're increasing your ROI, or Return on Investment.
Commission Factory has an awesome in-depth tutorial on calculating ROAS (Return on Ad Spend). This primarily addresses affiliate marketing, but it's great advice in general on ROI within the context of online advertising.
Paid Pricing Models
A lot of people are familiar with seeing online ads while browsing the Internet, but let's take a quick look at some common terms that you'll be seeing a lot as you market.
CPM — CPM stands for Cost Per Impression. Investopedia defines it as a term that refers to the price of getting 1,000 impressions, or unique views, to your ad.
PPC — PPC refers to the Pay Per Click method of advertising. With this type of ad, you pay every time your ad is clicked.
CPA — This stands for Cost Per Acquisition. As the name states, with this model you pay for a piece of contact information like a phone number or an email address. In online marketing circles, you may see marketers treating CPA as a means of making money and not necessarily as a means of self-promoting. That being said, this model can also be used to generate leads quickly online.
Revenue Share — Sometimes also referred to as RevShare, this is an advertising model where the marketer and the product-creator work together by sharing the revenues on sales. This is a very common arrangement in affiliate marketing where product creators reward their affiliates with a flat rate or a percentage of each sale. You'll see more on that in a moment.
Which Method is Best for You?
All of these methods have their pros and cons. For instance, CPM guarantees you views, while other methods like revenue share don't necessarily require a lot of funds up front. Grow Traffic compares CPM and CPC, but a lot depends on the specifics of the product you're promoting as well as how your chosen business model.
Besides advertising models, there are also different types of ads that you can use.
Banner and Display Ads: Have you ever clicked on a website, intending to watch a video or read a blog post, only to get your attention grabbed by a flashing sign at the top of the website? If you've ever seen this on a site, your attention has been caught by a banner or display ad.
Search Ads: This is an ad format that comes up in search engines and that you've probably seen while running a Google search. This ad type is very useful for marketers who have a specific product or set of products to promote.
Video Ads: As the name suggests, this is an ad that's in video format. You may have seen this before on YouTube, Facebook, or Instagram. This is an ad type that is very popular with marketers and consumers alike.
Pop-up Ads: Once more following the name, this is an ad that "pops up" on the page and forces the web page visitor to either click on the ad or press the red "x" on the upper right hand side to end it. The strength of this ad type is that the visitor literally can't miss it. However, due to visitor frustration, the return on this ad type is often more profitable for website owners who are getting paid to feature them.
Advertising Channels
The more time you spend advertising on the Internet, the better you'll get at finding new and unorthodox ways to market yourself. That said, there are numerous advertising channels on the web that are utilised by beginners and experienced marketing gurus alike. Here are a few of the most popular ones in Australia to get you started.
One of the Most Underutilised Advertising Channels To Date?
Imagine having a sales team for your product that would work overtime to push your product to people? How would your marketing strategy change?
Now take the same concept and imagine paying this sales team on a commission-only basis. Earlier, we discussed revenue share as a payment model and we mentioned the fact that a strong benefit of this marketing model was that it didn't require any money upfront on the part of either the product creator or the affiliate.
The trick is in finding affiliates from Australia who are familiar with the country, the people in it, and who don't have to be cajoled into working as an affiliate.
Where do you begin on recruiting affiliates to your cause? Commission Factory may very well be the only affiliate network of its kind.
How to Choose the Right Ad Network
Entire posts have been published about identifying niches and demand for products, and sites like The Balance and Niche Hacks offer excellent advice on that front. At the end of the day, however, it's about remembering what all online marketing boils down to: finding out where people are online and meeting them where they are.
Are you selling children's clothes to stay at home mothers? Facebook may be the place for your ads.
On the other hand, if you're selling to corporate clients, LinkedIn might be your site.
Still feeling overwhelmed? Don't worry. AdNgn has a CPC network checklist that you can use to get started.
Refining Your Paid Ad
For Australian marketers, there's good news and bad news when it comes to online ads.
The bad news is that Australia is one of the most ad-blind nations on earth. Along with not clicking on banner ads, Signal observes that as many as 81% of Australians use ad-blocking software.
So what's the good news? The silver lining in all of this is that Australians have a much more positive response to targeted advertising.
In other words, as a marketer, you'll want to narrow your focus as much as possible.
Here are a few strategies that can help:
Day Parting: This is a word that describes scheduling ads at times when they're most likely to be seen. After all, you don't want to spend time and money crafting an ad only to find out later that most of your target demographic wasn't online then. How do you know when the time is right? Wordstream has a post on the topic that will have you day parting like a pro in no time.
Geotargeting: Targeting according to location is a proven approach to reaching potential buyers. It's a strategy that fits nicely with the concept of day parting because of time zone differences and it allows you to narrow your audience even more according to the places that are likely to show the most interest.
Interest-based targeting: As Caroline Risi explains in "What is Interest Based Marketing?", this is about speaking directly to people who are interested in what you have to offer just as they're looking. This strategy is so effective, that Business2Community has argued rather convincingly that Interest-based user acquisition should be the new norm in marketing.
Retargeting: Falling back on the old idea that the easiest customers to acquire are past customers, retargeting is about looking for people who have bought your products or engaged with your content before and advertising to them again. It's been said that in order for prospects to purchase your product, they need to be exposed to it at least seven times. Retargeting is not only often cheaper for ad purposes, it's also useful for promoting brand awareness.
As you can see, any one of these approaches can dramatically improve the ROI you get on your ads. Use all of these ideas together and who knows what your campaign will be able to do.
Landing Page
Coffee is for closers. — Glengarry Glen Ross
Once you have the traffic clicking through your ad to your website, that's only half the battle. You still have to find a way to convince your visitors to stay on your website, click around, and make a purchase.
Kissmetrics gives an in-depth tutorial like no other on how to use CONVERTS to create landing pages.
An essential point to note, however, is the formula's emphasis on the user experience. Everything from the Call-To-Action to the emphasis on headlines and social proof is designed with the thoughts and feelings of the consumer in mind. Give people reasons to get excited about doing business with you.
Conclusion
It wasn't too long ago that the thought of being able to make money online was often regarded with suspicion. If the current trend is anything to go by, however, it's clear that e-commerce has come a long way in Australia. The sheer number of online advertising methods at your disposal can make it difficult to narrow down a strategy that factors your budget, your product, and your target audience effectively. Affiliate marketing is an underutilised marketing channel that is more than capable of dramatically increasing a company's sales volume. Don't just take our word for it though. Try it out for yourself and see the difference it makes for yourself.