Successful marketing during COVID-19 has focused on being responsive to audience needs, driving positive brand affinity and purchasing intent. Adele Flint-Elkins, ANZ Head of Partnership Development at UNiDAYS, discusses students' recent spending behaviour, how retail brands have provided them with value, and how marketers can best engage and serve this generation in the next 'new normal'.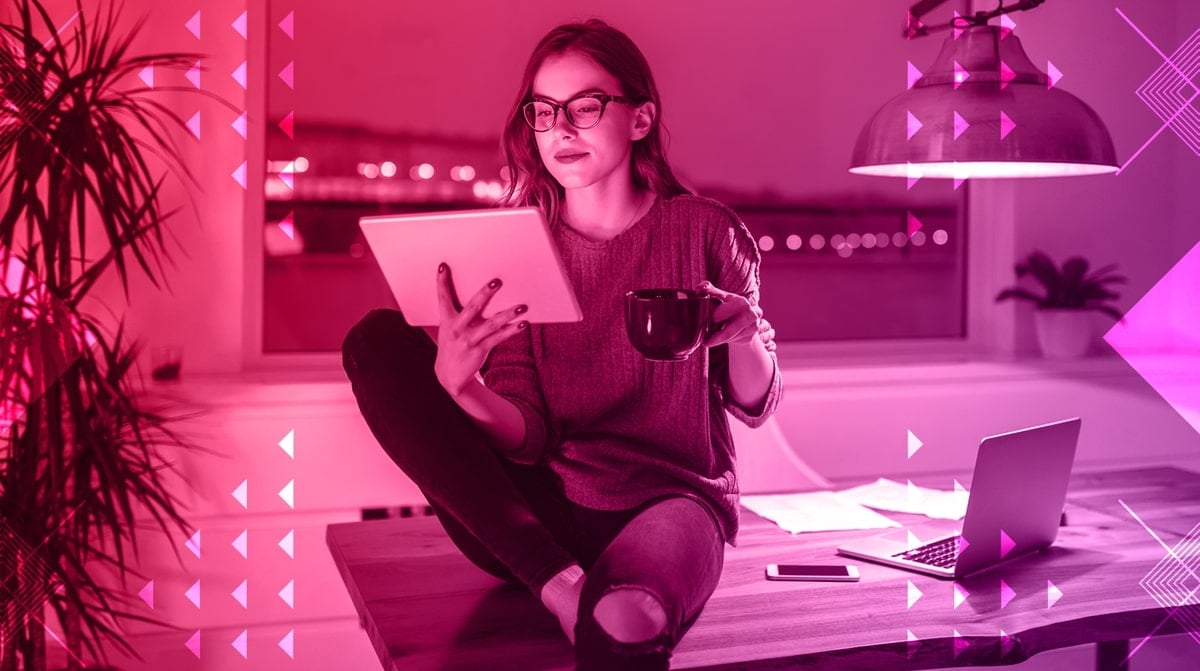 Over the past few months, students have been out of routine, adjusting their habits and going through the motions like any other consumer group. As they swiftly adapted their purchasing behaviour to focus on what they needed, such as furnishing their home study environment and boosting their wellbeing, brands responded through smart and creative campaigns that delivered value.
At UNiDAYS, over the course of the last three months, we've seen online engagement through our platform increase by 15%, year-on-year. To put that in context, this is the kind of growth that we traditionally see in a peak during O-Week. Orientation week (O Week) is the official start to a student's university studies. This is the biggest moment on the student calendar and is a peak period for brand visibility, engagement, and affinity.
Overall, student spend has been resilient, mirroring the general trend for online retail and engagement during this period. However, we have seen a lower total order value than usual. Given that many students work across the hospitality and retail industries to earn money while studying, they will have been out of pocket and have therefore focused and prioritised spend on particular brands and categories.
Similar to other regions across the world, it has been retail brands in the fashion, beauty, health and fitness verticals that have seen the most significant increase in purchases across Australia and New Zealand, as our student Members set themselves up for staying at home.
The fashion category continues to hold the largest share of student wallets, with other categories remaining largely consistent.
23% growth in beauty spending (a 1.5x increase from 2019)

20% growth in health & fitness spending

9% growth in fashion spending
There was a massive spike in spending on technology during May as students got themselves kitted out to study and work from home, with items such as laptops, desktop computers and equipment. Health and fitness brands have also seen a rise in purchases from students who have been actively focused on their wellbeing at home.
Brands working in the wellbeing space have been launching content-driven initiatives to drive engagement. We've seen a plethora of fashion and health brands working with local gyms and fitness studios, hosting workout sessions on YouTube and Instagram with some industry-leading trainers to keep audiences healthy and active while at home.
Unsurprisingly, there has been a decline in spending within the food, drink and travel. Yet, this hasn't stopped brands in these categories, building relationships with UNiDAYS' Member audience through inspiring and useful content, and relevant deals.
Contiki offered students virtual travel tours and itineraries to plug the travel gap. At the same time, food and drink brands have supported students who've adapted to studying from home, offering voucher codes and meeting the growing demand for food delivery services.
What can brands do for students in the next 'normal'?
We know from speaking to our students and asking their opinions through the polls we run in-platform, that they are looking forward to the opportunity to spend time with their friends and family. As we move out of lockdown, we will be working with brand partners to focus on products and experiences that students can share with their loved ones.
As state borders remain closed, we are encouraging students to explore their backyards through local travel – supporting local communities which are still feeling the after-effects of the devastating bushfires earlier this year.
For brands, it will be essential to remain aware of student spending behaviour and be able to respond to the trends visible across the retail industry. As we enter the next phase of 'normal', we will be helping student members by providing even more money-saving opportunities and connecting them to relevant brands. It is such a crucial time to engage and build affinity with students as they prepare to head back to school and hit the end of season sales.
The benefit for brands that successfully navigate this period – growing their student audience through offers, activities, or products – is that they will have created lifelong fans and repeat customers, who will continue to engage and purchase from them.
Click here to download UNiDAYS' latest COVID-19 Performance Report.
About UNiDAYS
UNiDAYS is the world's leading Student Affinity Network. Today, UNiDAYS connects brands to more than 13 million students around the world, giving them the power to make every experience more valuable and rewarding.
The UNiDAYS award-winning platform provides student verification technology and integrated solutions to some of the world's most recognisable brands, including Nike, Levi's, Apple, Adidas and Samsung.
Founded in 2011 by CEO Josh Rathour, and headquartered in Nottingham, UK, UNiDAYS also has offices in London, New York and Sydney. UNiDAYS was honoured as one of the top ten fastest-growing companies in the UK by the Sunday Times Tech Track 100.
For more information, visit https://corporate.myunidays.com/en-gb/
Commission Factory is not only the Asia-Pacific region's largest affiliate network, working with more than 700 of the world's biggest brands, but is also a performance marketing platform that allows content creators and influencers to earn money and online businesses to increase sales.
Register as an Affiliate or an Advertiser today.
Related Article: 15 Key Instagram Affiliate Marketing Methods