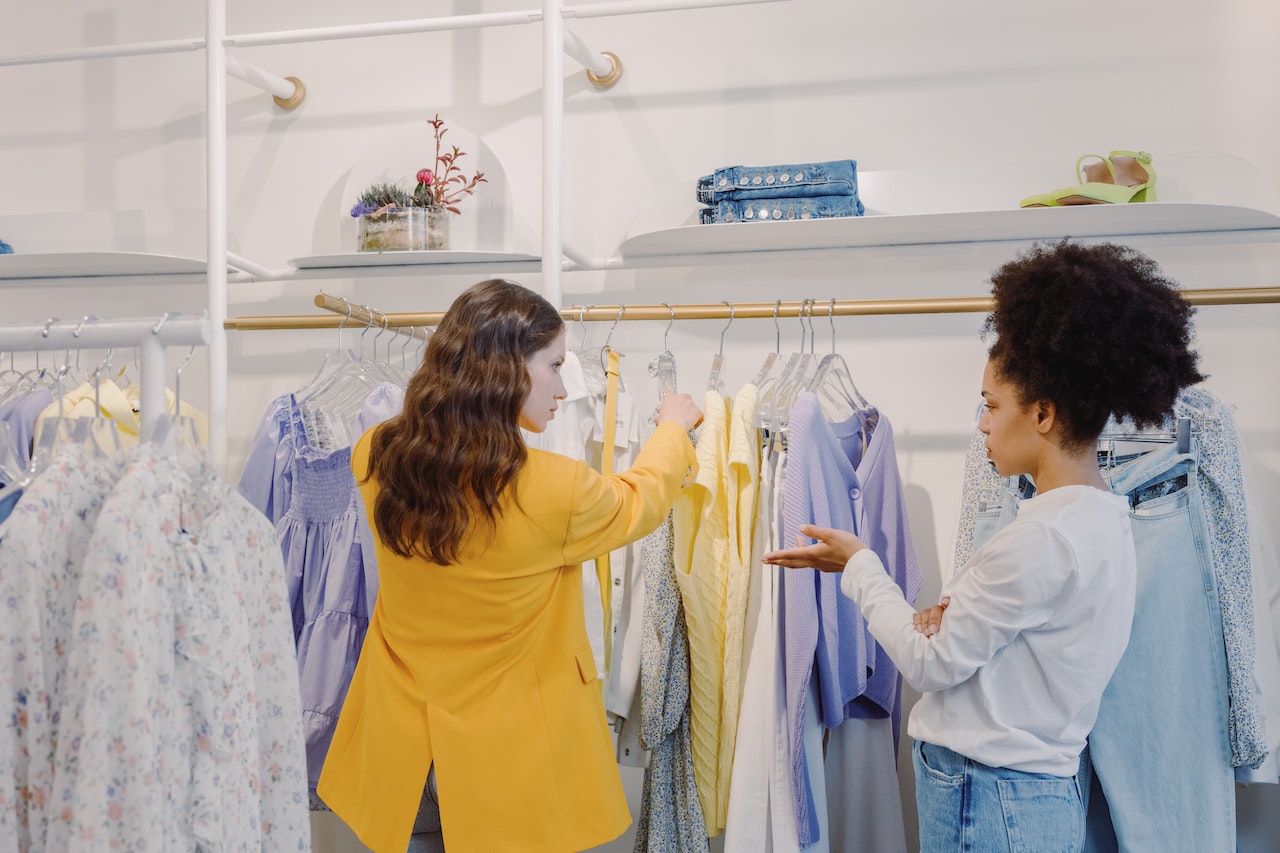 The Australian fashion industry faces opportunities and challenges in equal measures in 2023 and beyond, owing to shifting trends at the macro and micro level.
Set against the Reserve Bank of Australia's (RBA) ongoing battle against inflation, which has seen interest rates climb to their highest in more than a decade, the short-term outlook for consumer spending is gloomy.1 Indeed, the country's retail sector entered recession in the three months to March 2023.2
But while the immediate road ahead may be rocky, the outlook for 2024 is brighter. This is thanks to rising levels of immigration, easing inflation and higher levels of discretionary spending set to kick-start growth again.
Australia is, after all, the second largest per capita consumer of textiles (PDF download) in the world after the US.3 Indeed, the average Australian consumes 27 kg of new clothing a year.
Revenue from the Australian apparel market is expected to reach $20.2 billion by the end of 2023, before growing by slightly more than 2% per year until 2027.4 The industry contributes 1.5% to the Australian GDP, generates $7.2 billion in exports each year, and employs more than 489,000 people - 77% of whom are women (PDF download).5
Let's delve into the latest statistics on Australia's apparel industry to understand more about the trends that will drive this industry forward in the short to medium term.
Table of Contents
Australian Fashion: Recent Developments
The COVID-19 pandemic has perhaps had the most significant impact on the fashion and apparel industry in Australia in the last few years.
Lockdowns, social distancing measures, and reduced consumer spending have affected the demand and supply of fashion products, particularly clothing, footwear, and clothing accessories.
Many retailers faced department store closures, decreased foot traffic, inventory issues, and lower profit margins. As a result, revenue in the fashion market dropped by 10.4% in 2020, amounting to $8.8 billion.6 The number of users also declined by 6.6%, reaching 13.9 million. User penetration decreased from 47% in 2019 to 44.2% in 2020.
On a brighter note, however, the latest online shopping statistics in Australia reveal that more consumers are turning to eCommerce platforms for convenience, safety, and additional features.7 The share of online sales in the fashion market increased from 25.5% in 2019 to 31.6% in 2020.6
At the same time, there is an increased emphasis towards making apparel manufacturing more sustainable to help Australia meet its commitment of conforming with the UN's sustainable development goals (SDGs) by 2030.3
There has also been a renewed push towards supporting homegrown Australian fashion brands, given the important role the apparel industry plays in providing jobs, especially to the female workforce.
The Australian textile industry too has been lobbying the government to meet its apparel procurement needs by sourcing from local businesses only.3
Australia Fashion Statistics and Market Size
Despite the challenges posed by COVID-19, the Australian fashion industry is expected to recover and grow in the coming years with an increase in market size.
Revenue in the fashion market is projected to reach $10.97 billion in 2023, though it's worth noting that higher interest will likely affect short-term forecasts. The extent to which they do remains to be seen.
As the economic landscape stabilises from 2024, however, the sector is expected to see further growth, with some forecasts suggesting a compound annual growth rate (CAGR) of 11.54% from until 2027.6
The Australian fashion market is diverse and dynamic, offering a wide range of products, brands, and styles to cater to different consumer segments and preferences. The most popular product categories in the market are clothing ($6.76 billion), footwear ($1.67 billion), bags and clothing accessories ($370 million), and jewellery and watches ($280 million).6
The clothing market is further divided into three segments - womenswear, menswear, and childrenswear. Of the three, womenswear is by far the largest segment.8
Leading brands in the Australian fashion market include Cotton On Group, H&M Group, Zara Group, Uniqlo Group, The Just Group, and Premier Investments.
Key Trends and Features for 2023
Looking at some of the key trends and features that are shaping the Australian fashion industry in 2023, we can see a growing emphasis on areas such as sustainability and personalisation.
Sustainable Fashion
Australia confines some 800,000 tonnes of textile to landfill each year.3 Consumers are increasingly aware and concerned about the environmental and social impact of their fashion choices, including carbon emissions, water consumption, waste generation, labour rights, and animal welfare.
As a result, consumers are seeking out ethical, eco-friendly, and transparent brands that offer products made from organic, recycled, or biodegradable materials. They also look for brands that use renewable energy sources, have minimal packaging, support fair trade practices, and contribute to social causes.9
Personalisation
Consumers now desire more customised and unique products that reflect their personality, style, mood, and occasion. This is reflected in the turn towards what is being called mass customisation, wherein mass-manufactured products are customised according to a customer's specifications.10
Mass customisation also has the added advantage of solving the problem of overproduction and wastage that plagues the apparel industry.11 A drawback to the trend, however, is that it increases manufacturing lead times.
Digitisation
Consumers are increasingly using digital channels and devices to shop for fashion products, as well as to discover, research, compare, and share their fashion experiences. Online platforms such as websites, apps, social media, blogs, podcasts, videos, online only retailers, and influencers have become essential sources of information, inspiration, entertainment, and education.
Technological advancements such as augmented reality (AR), virtual reality (VR), artificial intelligence (AI), and blockchain are enhancing the online shopping experience. Consumers can now try on products virtually, receive personalised suggestions, verify product authenticity, and track product origin.12
Fashion and Apparel Market Forecast for 2023 and Beyond
The fashion and apparel market in Australia is expected to face some challenges in the coming months but is expected to continue growing in late 2023.
Influencing factors are myriad and range from high interest rates and changing consumer behaviour and expectations to the aftermath of the COVID-19 pandemic as well as innovation and competition among industry players.
Here are some possible scenarios and opportunities for the fashion and apparel market share in 2023:
Rebound
The immediate outlook is cloudy for the fashion and apparel market, which had been anticipated to witness a robust recovery from the slow growth of previous years.
The pent-up demand for fashion products, especially for occasion wear, formal wear, and travel wear was expected to manifest itself in the form of increased sales in 2023. That outlook is now in question, however, with the entire retail sector to contract by -0.7% across calendar year 2023, before rebounding in 2024.2
Nevertheless, government stimulus measures such as tax cuts and infrastructure spending should help boost economic growth and employment. Additionally, state government measures to source uniforms and personal protective equipment (PPE) locally are likely to further provide a long-term boost to the Australian textile sector.13
Sustainable Fashion and Circular Economy
The market will witness a shift towards more sustainable and circular practices as consumers demand ethical and eco-friendly products as opposed to chasing fast fashion trends.
Each year, Australia disposes 93% of the textiles it produces to landfills.3 Given Australia's commitment to achieve net carbon neutrality, consumers will demand clothing that is more sustainable.
Brands will adopt sustainable fashion business models, focusing on renewable materials and energy sources, waste reduction, emission reduction, and improved labour conditions and animal welfare.
On the other hand, customers are also likely to embrace sustainable fashion consumption behaviour such as buying fewer, but higher-quality products. Thus one may likely see a trend where more consumers are increasingly willing to pay more for products that are manufactured sustainably.11
Online Sales Channels Will Continue to Grow
Online sales channels will continue to grow at the expense of brick-and-mortar retailers in 2023. By 2026, online stores are expected to account for 46% of all apparel sales in Australia, while sales at physical department stores will continue to decline.14
As in the past, women will lead the trend with women's apparel leading in online sales among all categories.
Growing competition between traditional retailers and online only stores is also likely to impact profit margins. Profit margins in Australia's clothing retail sector were projected to drop by 4.9% in 2023.15
Final Thoughts
The apparel and fashion industry is a significant contributor to the Australian economy, employing more Australians than the mining or utility sectors.3 The industry is expected to recover from the setbacks it's both faced in recent years and is currently facing, and grow by adapting to changing consumer preferences and sustainable fashion trends.
This growth is expected to open up opportunities for affiliate marketing as brands and consumers increasingly leverage eCommerce platforms and channels for both product discovery and product purchase.
Affiliate marketing can help fashion and apparel brands expand their reach, increase traffic, sales, and customer loyalty, while providing consumers with valuable information and inspiration. For those interested in understanding how eCommerce and affiliate marketing can be used to drive revenue in a thriving creator economy, we've created this handy guide on eCommerce vs affiliate marketing.16


---
Commission Factory is the largest affiliate platform in the thriving Asia-Pacific region, connecting more than 800 of the world's leading brands with the best content creators and social media influencers in their target niches.
Connect with the Commission Factory team to learn more about how we help brands build and grow their affiliate marketing strategies.


---
Sources