We look at iOS 14.5, the privacy implications and what it means for advertisers and publishers working with Commission Factory.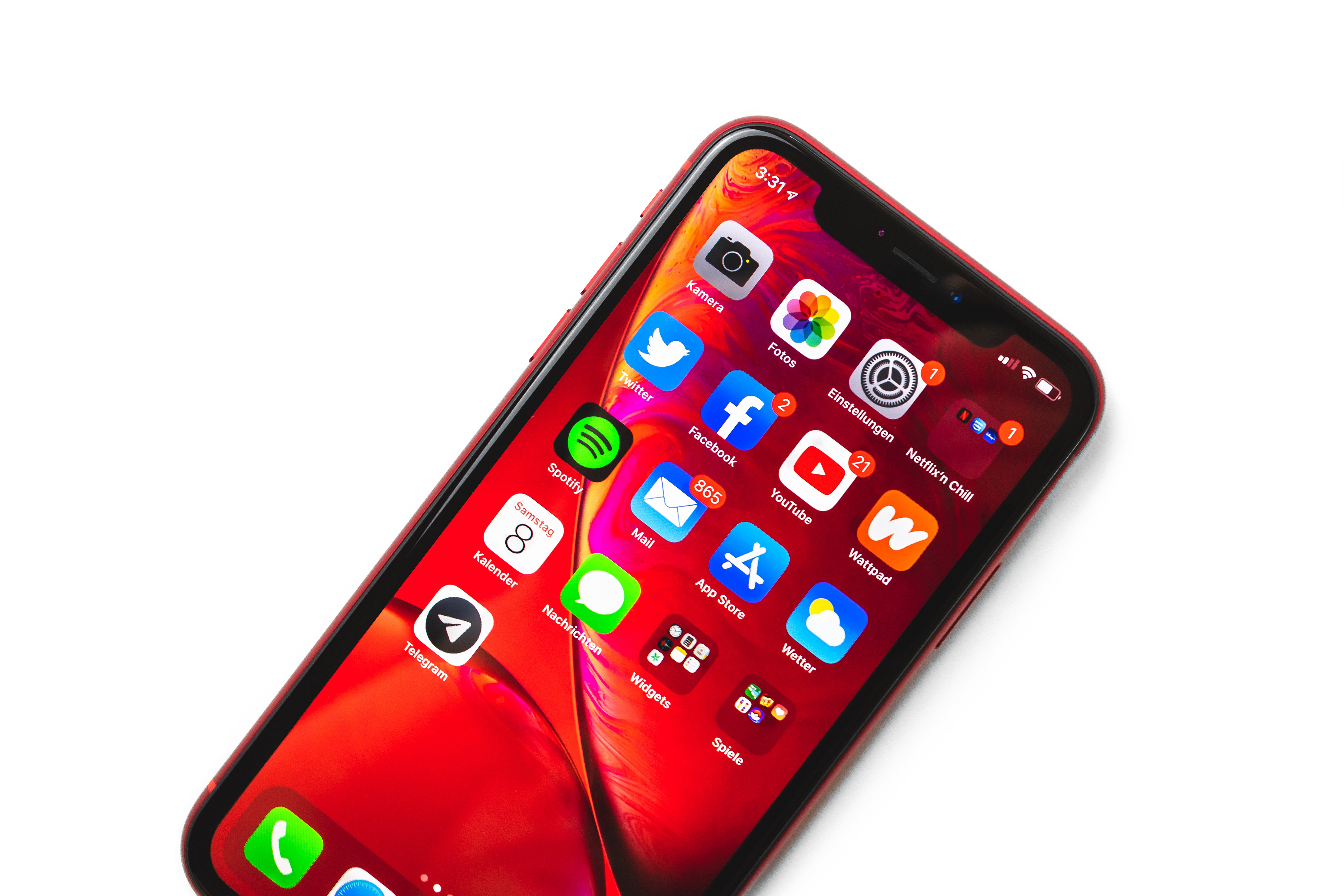 What is iOS 14.5?
For months, Apple has been alluding to its soon-to-be required App Tracking Transparency (ATT) framework. The new update arrived via their latest operating system iOS 14.5 for Apple iPhones, now available to the public. Compliance will now be an enforced requirement rather than an optional addition, as with the previous iOS14.
iOS 14.5 has many features across emojis, face recognition technology, which now accounts for the use of face masks, and privacy. Within their privacy features, they now have additional app tracking privacy permissions which requires apps to ask for user permission before tracking data and activity.
How do privacy changes work?
Each time a user downloads an app, Apple assigns a globally unique identifier to an iOS device or an Identifier for Advertisers referred to as IDFA. The IDFA enables targeting, tracking, and deterministic attribution of app installs and post-install events. The data is then reported to an advertiser via their mobile measurement partner (MMP) by providing the exact match of standard identifiers for maximum possible accuracy of attribution.
The change means developers will need to ask for the user's permission to access their unique IDFA. Now users have the option to "Allow Tracking" or "Ask App not to Track" when opening an app that wishes to track their activity. If a user selects "Ask App not to Track," Apple will block access to the user's IDFA, and the app will not record their activity.
Who does this apply to?
Apple's new privacy features apply to anyone that own's an app and wishes to track the effectiveness of their marketing activity when a user is actively engaging with the app.
How can this be mitigated?
Currently, for app developers, there are a couple of options available to continue tracking app installs without the need for an IDFA. The first involves joining a network created by Apple called a SKAd Network, which enables the preservation of user privacy whilst tracking app installs effectively.
To join the SKAd Network, app owners must register an appropriate ID with Apple. The ability to use the SKAd Network relies on two factors.
Al

l apps

must be

tracking between each other

All app

s

must integrate to

the network.
The tracking will not work if one of these does not exist. Alternately, MMPs can use probabilistic tracking. According to other data points, probabilistic tracking matches up events based on the assumption that the device is a 'probable' match for the event. Due to the new privacy requirements, data points available to probabilistic algorithms are limited, and without a common determining identifier, the accuracy can be weak.
How do Commission Factory track app installs?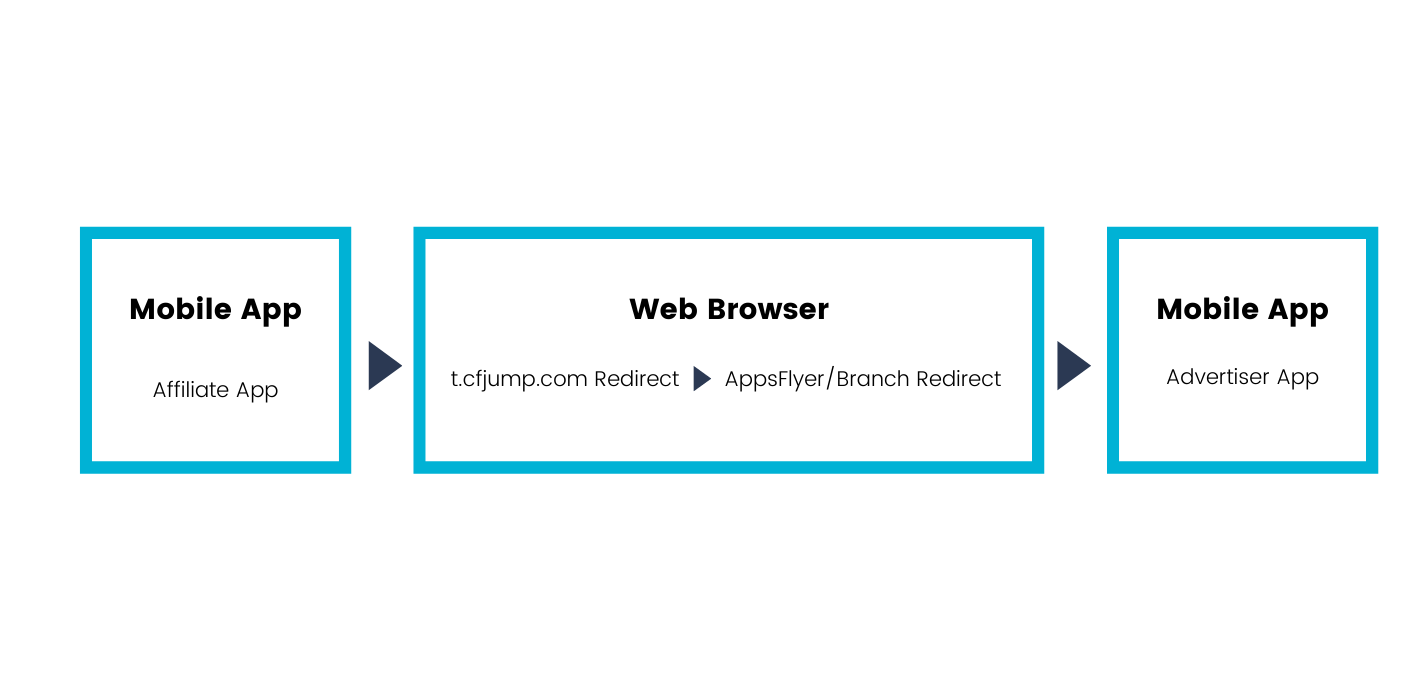 When a user clicks on an ad, the click is driven by the publisher app and redirects to our network tracking domain. The redirect always involves the web browser, so the user never moves directly from one app to another. After, the network attempts to redirect the user to the appropriate MMP, where either the required Universal link or app link will open up.
Apple Universal Links is a function from Apple deployed on the iPhone operating system (iOS), which allows a user to tap a link and be delivered immediately to the app if it exists on their device. If the app does not exist, the user gets sent to the mobile advertiser site via the mobile web browser.
The information collected at the HTTPS stage, right at the beginning of the web browser, is securely passed and stored by the Universal link. Any subsequent in-app events information, like sales, is captured and sent back to Commission Factory.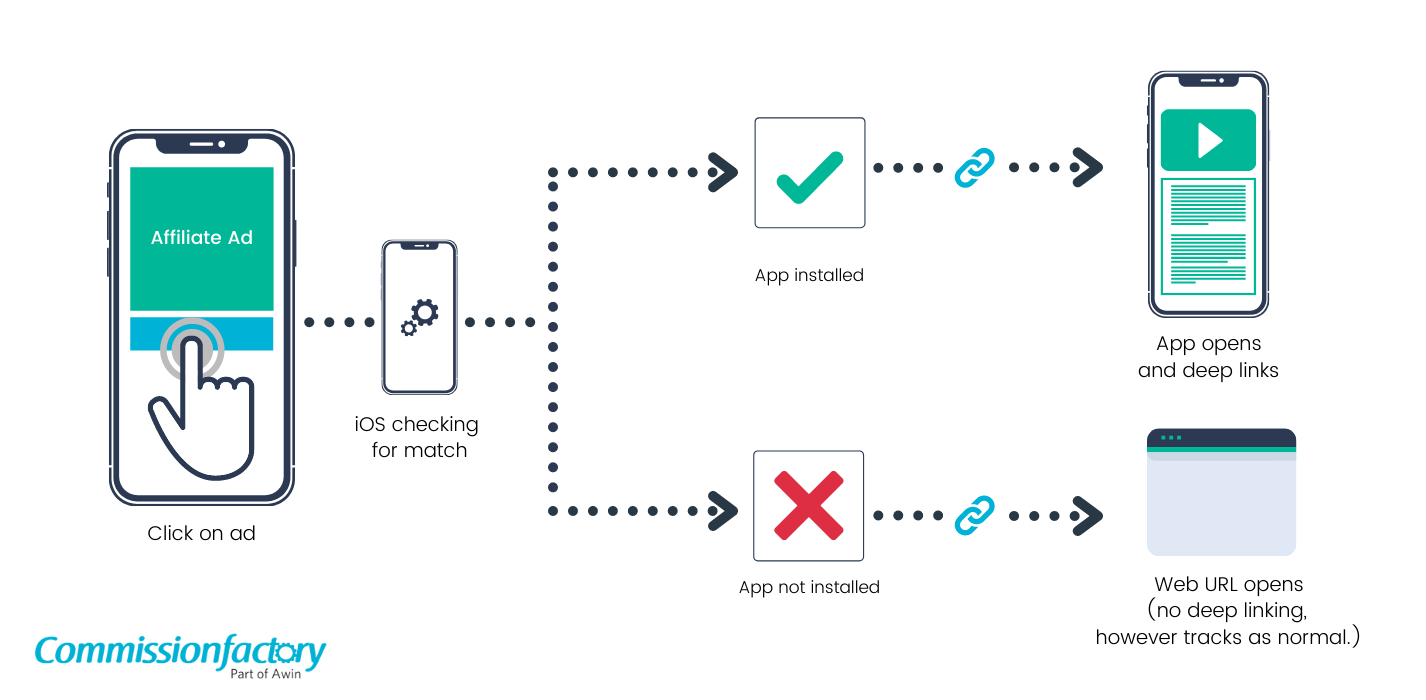 Please note, we do not track installs. If we do not detect that the user has the app, we redirect them to the advertiser mobile site and tracking occurs as normal.
There are no changes required at this stage to continue to track app activity as part of an affiliate programme with Commission Factory for advertisers and publishers are not required to update any tracking links.
For more information reach out to your Commission Factory contact or contact us.