Affiliate marketing is an excellent way for bloggers, content creators, and eCommerce merchants to get started and grow their digital commerce strategy.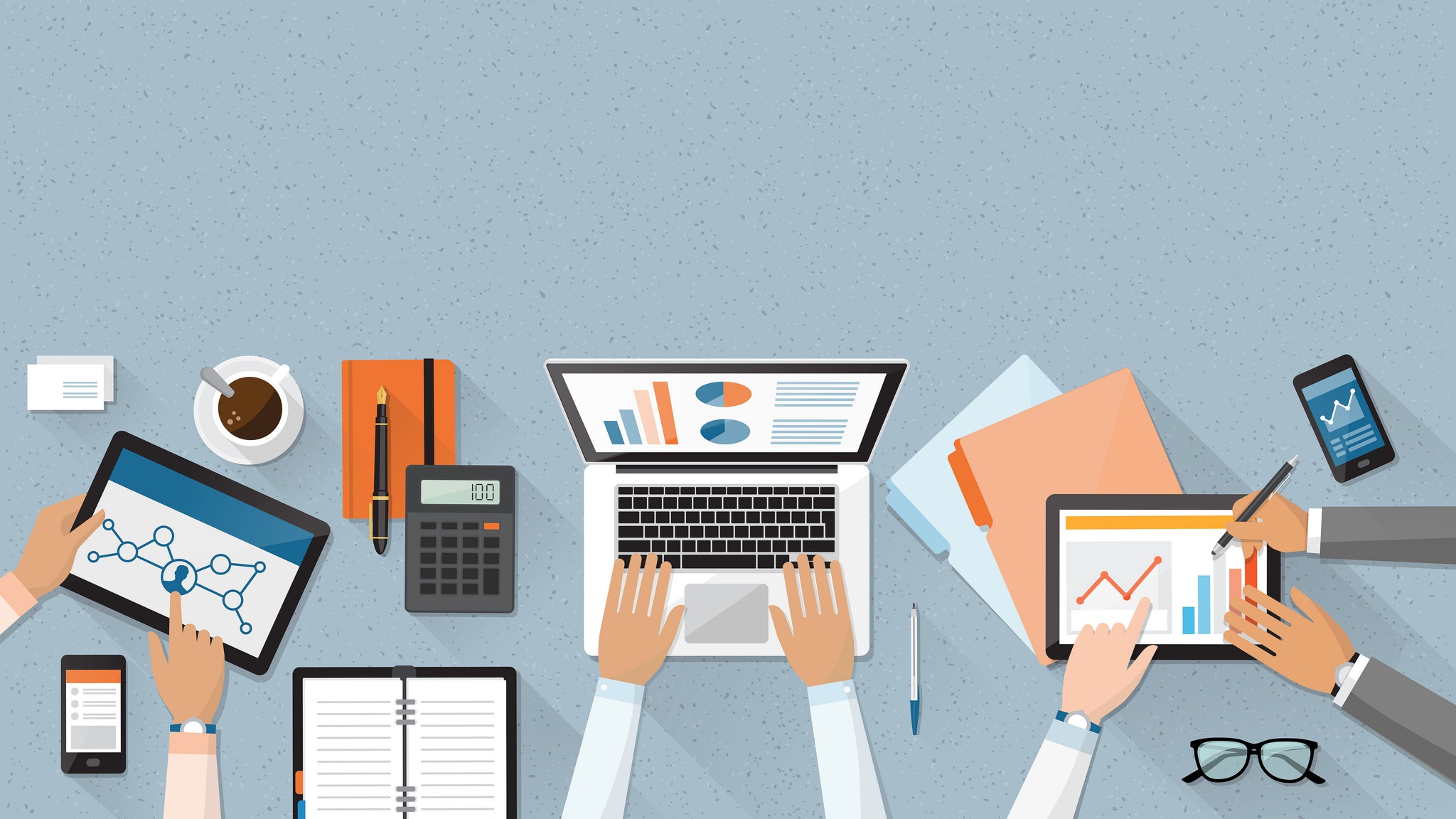 Despite what some people might think, at the heart of affiliate marketing lies the promise of good content and sound advice. With that said, what does a good affiliate review include?
What

i

s

a

n Affiliate Review or Product Review?
Before detailing the finer points of how to write an effective affiliate review, it is vital to understand what an affiliate review is.
Essentially an affiliate review involves detailing one's experience with a particular product or service. It can take the form of an article, blog, or vlog. Affiliate partners post customer reviews that give their readers insight into whether they should purchase a particular product. Reviews should include the following elements:
Is it good quality?

Is it good value for money?

What are the product's pros and cons?
The reviewer will be awarded a commission for each new customer who buys the advertiser's product based on an affiliate review.
Product reviews with affiliate links are an excellent way for bloggers to leverage their valued opinions and experiences to generate income and drive traffic and engagement to their website, blog, Facebook, and other social media channels.
The Benefits of Affiliate Reviews
There are several benefits of product reviews, not only for the advertiser featured in the product review but also for affiliates publishing these reviews and customers.
Builds Authority and Credibility
Writing a product or service review detailing the pros and cons builds trust and credibility with consumers and can establish the affiliate as an authoritative source. Therefore, affiliate programs are becoming an increasing source of income for many reviewers.
A good product review can go a long way to driving traffic and engagement to the affiliate website.
Social Proof
Likewise, case studies that show the use of a product in a real-world setting and then shared on social media such as Facebook are known to increase product sales.
Affiliate marketing is a global industry worth well over $12 billion. and statistics show it is one of the quickest growing branch of marketing.
How to Write a Product Review
Writing a good review of a product will depend on myriad factors, including the product or service itself, the readers of the affiliate blog, website, or social media site, and the target consumers.
Here are several tips for writing a review.
Create a brief product review summary box

Identify the target users and customers

Include a list of the product pros and cons

Explain to the target audience how using the product will enhance the consumer experience

Include a guide or list of alternatives for the particular products the target consumers are looking to purchase

Utilise the right format for the review
Determining What Products to Review
What Makes A Good Product Review?
The first thing people will notice in a good affiliate review is that the editorial team behind it had a content strategy that was focused, rational, and long-term. A good content strategy is made evident by the niche targeting of the content.
A good review is built from the niche upwards. In the early days of affiliate marketing, many niche areas had little attention, providing aspiring affiliate marketers with many opportunities. Today, however, those opportunities can be highly competitive to attain.
Because of this, the best thing a new reviewer can do is try to identify a niche that has low to medium competition for keywords — something that the reviewer can achieve through granular data analysis.
Finding a Niche
Ahrefs is one of the best suites available for finding the niche data needed without using numerous different keyword/SEO tools. That does not mean affiliate marketers should only use Ahrefs, but it is a great place to start and provides an excellent overview that can help map an overall content strategy.
Here is an example of how reviewers can use Ahrefs to review niche data. A monopod is a type of pole used by photographers — demonstrated below is the Ahref data for the term 'monopod':

Ahrefs provides plenty of information about how many consumers are searching for any given niche keyword and where the users are searching for it (geographically). The data can then help establish which regions, languages, and keywords the writer should target. Ahrefs also provides quality keyword difficulty figures which are invaluable for determining overall campaign viability.
Furthermore, reviewers will also receive a selection of keyword ideas to guide their customer reviews in the process:

These automatically-identified keywords are very beneficial for structuring and editing a quality affiliate review. By repeatedly returning to these keywords, writers can make sure that they do not miss anything important.
Ahrefs will also provide a list of the highest-ranking websites for monopod:

This provides reviewers with in-depth knowledge about any given niche. It also informs users of the types of people using monopods, such as sports fans, wildlife enthusiasts, and bird photographers. The information provided about the customers the affiliate review should be looking to target is invaluable. Data such as this is indispensable for determining the reviewer's niche market and their target customers.
What Makes Good Niche Targeting?
To understand how companies make effective use of niche marketing, writers can search for a niche term with actionable intent and see what appears in the search. For instance, searching for the product "fitness walking headphones" brings up several examples of affiliate roundups: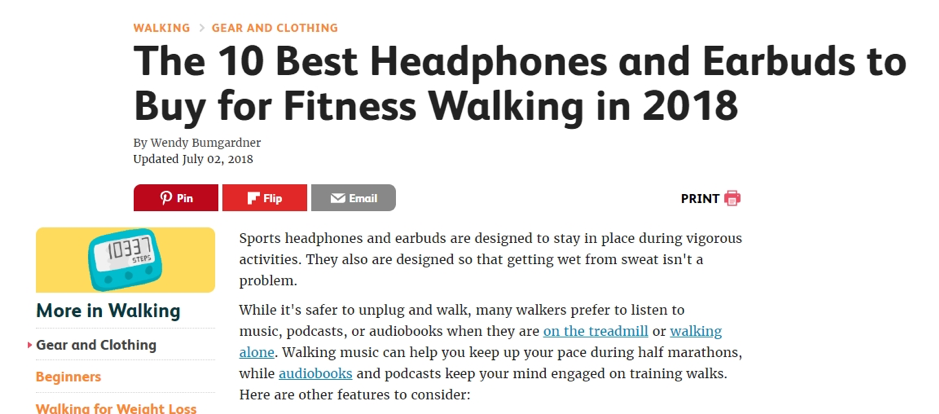 Keyword Structure
In the above example, the page URL ends in "headphones-and-earphones-for-walkers-3435853", demonstrating how relevant terms are in the article without seeming unnatural. Articles like this have a consciously designed structure: the primary keywords in the address, the title, the content, and the breadcrumb structure (WALKING > GEAR AND CLOTHING within the context of a site about fitness).
World-Class Keyword Research
There are many different takes on how to do keyword research, with many resources including articles, blogs, and videos containing tips and opinions on the most effective way to undertake such a task.
However, the most important thing is to ensure that writers put sufficient time and effort into professional and thorough keyword research when writing a review. Keyword research often makes or breaks review rankings, so bloggers should ensure they have a proper strategy in place.
Reviewers should continue to return to keyword research - finding new subtopics and subsets of keywords to maximise review value for their audience.
Here are some important keyword research tips:
Think Like The Customer
When searching on Google for a product, service, or piece of information, affiliate partners should think about how their target customers are likely to frame their searches. Writers should think beyond the obvious meanings of keywords — considering associations, connotations, and synonyms to help them map out relevant resources and decide the appropriate tone and style for the copy.
Use Google's People Also Ask
Google's People Also Ask, a Search Engine Results Page (SERPs) feature which provides answers to questions related to a user's query, is an SEO data goldmine. A good affiliate review will provide answers to all the identified questions.
Use Brainstorming Tools to Identify Subtopics
Reviewers should take note that targeting the root keywords for any given niche could put them in direct competition with many other affiliate reviews. Using tools like Ubersuggest, KeywordTool, and Answer The Public allows writers to find subtopics and long-tail keywords for their niche, potentially driving more readers to their blog.
Check Out the Competition
While plagiarism will never lead to success, there is nothing wrong with reviewing and evaluating the competition. By finding articles and blogs similar to their own and see what keywords they are using, and then use that information for user reviews on their blog. A great tool for competitor research is SEOquake — it allows users to view the keywords used on a web page and their density percentages, providing data for any chosen phrase length.
How to Use Keywords in Product Reviews
Once a writer has identified their keywords, it's time to implement them — which does not have to be complicated when the reviewer understands a few simple tips and tricks.
Quality reviews should use a continuous coverage of different versions of the main keywords, something not every writer knows. For example, the review is about fitness. In that case, writers should use various synonyms, such as fit, fitter, and fittest, to mix things up and numerous related terms such as training, running, walking or jogging.
To avoid keyword stuffing in product reviews, writers should avoid allowing any particular term to account for more than 1% of the page copy. That might not sound like much, but in an article of 2000 words, you can use just one term up to 20 times, which is more than adequate.
Write To Sell The Product
The purpose of writing product reviews is to earn commission from the affiliate program(s) that the publisher has signed up to. To do this, reviewers cannot simply write about the right products — they need to ensure they write in a way that effectively promotes the value of the goods to the customer.
The Wirecutter is an affiliate marketing website The New York Times bought for $30m (USD), and it is an excellent example of how to sell. Persuasive and actionable language is clear, natural, and consistent.
Wirecutter creates a sense of trust and authority through content excellence. The writers use persuasive sales words throughout the content, guiding customers in their journey to purchase the product. These include:
Buy

Easy-to-use

Excellent

Great

Our pick
Create Effective Content Templates
Writing a high-quality affiliate review can be helpful for reviewers to create a content template before starting their copy. By researching their competitors, noting the sections they use and their content, writers can use it to guide their product reviews.
Writers also need to think about whether they will write nothing but affiliate reviews, or use a mixture of affiliate reviews, buying guides, and general guides. It is an important thing to consider because Google now favours websites that feature mixed content over those solely set up to sell products through affiliate reviews.
ThisIsWhyI'mBroke is a great example of an affiliate review site that has a balanced mixture of content. The website has:
Purchase guides

New products

Popular products

A price range feature

Individual item reviews

A blog
Writers should consider adding comparison tables to their reviews. These are great because they offer readers concise visual information along with ranking well.
Format to Rank and Convert
BornCute specialises in products for babies and young children, and they have some quality on-page elements.
After a blurb covering what items their readers can expect from the review, the BornCute team gives their Top 3 Picks. In this section, they summarise the three products in a table format, including a rating for each item along with two text links to the merchant website: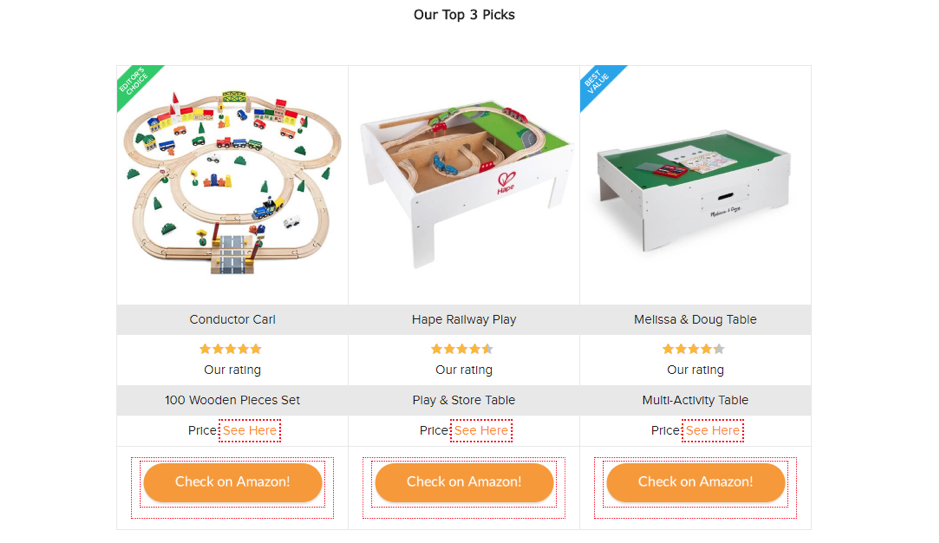 Following the headline items, BornCute then structures each review to take the reader on a buyer journey, providing tips on what the customer can expect to experience. The format is as follows:
Skimmable content
Product name

– The reader knows what item the review is for

Product image

– The reader can picture the item.

Text link to merchant site

– It makes it easy for the customer to buy the product.

Customer Reviews

– Reviews add to the authority of the content and help to answer any questions or reservations the customer might have.

Age range

– Before giving the product review any close attention, the customer can tell if the product is suitable for their needs.
Skimmable content is one thing that every good affiliate review should include, people spend very little time reading online content and many readers might miss the bulk of the review.
Product review
Summary

How to use the product

Benefits of the product

Pros

Cons

What We [the BornCute team] Like About It – This tells the reader not only what BornCute opinions are of the product but what they (the reader) will like about it.
All the important details are covered, and clear titles are used so that the reader knows exactly where to find the specific pieces of information they are looking for.

You can see an example of a BornCute product review below: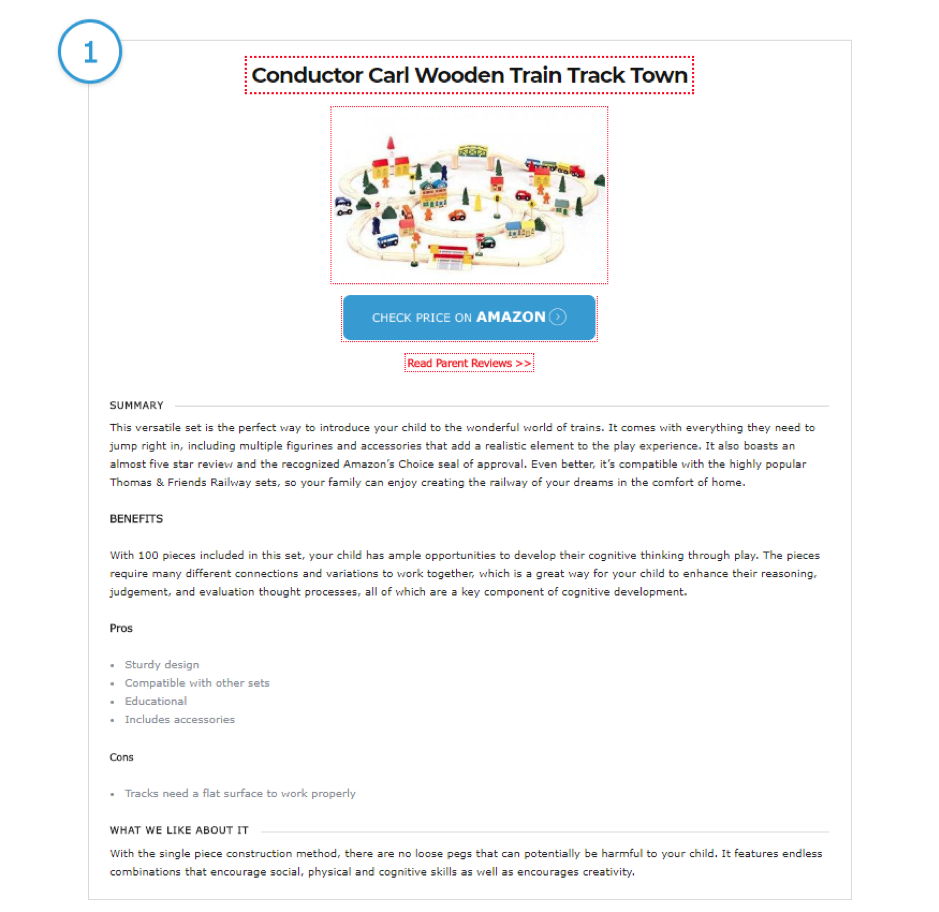 Many things make this a good example of an affiliate review. The key features are:
Tables should be positioned near the fold because some readers will not scroll through the entire review.

Ratings

A text link to customer reviews

Bullet points

Bold text

Skimmable content

Images of the products

Multiple text links to the merchant website – Reviewers should think about where and how they will add their affiliate links for the greatest impact.

Clear CTAs – All great reviewers are well versed in writing high-converting CTAs.
The most vital element in all reviews is simplicity. Complex content will lose the reader's interest.
Evolve Into Ecommerce
A good affiliate review allows affiliate partners to earn a commission from the products they review while building up the value of their brand. Reviewers can then use this to move into the eCommerce market.
A good affiliate review does not just serve as a well-researched piece of content that generates income for an affiliate partner, it can also function as a long-term sales pitch for their brand.
Via affiliate marketing, reviewers can set their parameters and decide how much time they want to commit by planning for the short, medium, or long term. Contact us to find out how our technology and the publisher team can support your efforts.
---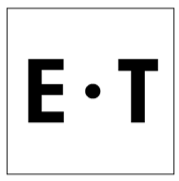 Patrick Foster is a writer and eCommerce expert from Ecommerce Tips — an industry-leading eCommerce blog that offers practical marketing (including social media, content, and affiliate) advice so your online store receives the exposure it deserves. Check out the latest posts on Twitter @myecommercetips