We speak to

comparison search engine Twenga, about feed optimisation and comparison shopping services in Australia in a first to market Spotlight special.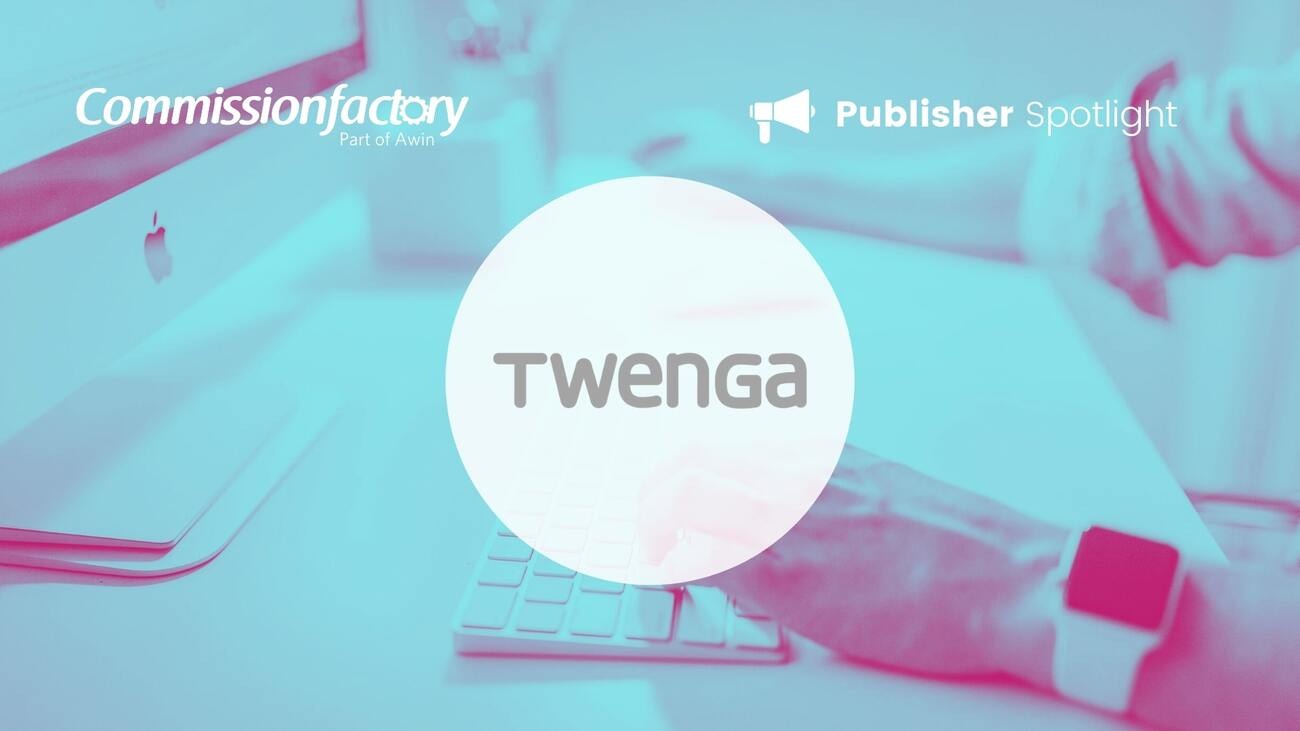 Can you tell us about Twenga?
Founded in 2006 in Paris, founders Cédric Anès and Bastien Duclaux created Twenga as a new-generation comparison search engine in France. We quickly expanded to the rest of Europe after liberalising the Google Shopping market in Europe in 2017. Then, Twenga became a Microsoft Bing Select Partner Aggregator in mid-2020, and this allowed us to expand overseas in Australia and North America. As a Microsoft aggregator, Twenga is now allowed to drive incremental sales from BingShopping Ads to tier one and two merchants. We help them to supplement their Ads strategy by taking advantage of our complimentary bidding logic. Using advanced machine learning algorithms, we'll predict conversion rate and basket value at an item level to bid at the optimal value allowing the advertiser to participate in untapped auctions and drive incremental sales.
Why do you do it?
Microsoft has sponsored us to assist merchants that want to diversify by leveraging this channel to acquire traffic through a tech partner like Twenga. After analysing how Microsoft Bing Smart bidding works, we've designed a separate bidding logic that adds up to make sure that we exponentially increase their exposure in one way or another.
Why did you decide to expand into Australia in 2021, and what is your focus for this expansion?
Australia is one of the biggest countries where Aggregators are allowed by Microsoft. Twenga applies the same machine learning principles to any active market. Depending on the signals that flow in the Shopping Ad space, it automatically and continuously adapts. Our natural market is Europe. But there are many common points with global brands that we already work with, so it's relatively easy for us to apply all these learnings to a new market, like Australia who has a mature base of e-commerce buyers.
It is an exciting time for Australian advertisers to jump on board and diversify their strategy and affiliate partnerships.
What is different in Australia compared to Europe for a CSS partner like Twenga?
At present, we're only allowed to support merchants in Australia on Microsoft Bing Advertising, unlike what we do in Europe. In June 2017, the European Commission fined Google due to antitrust practices on the Google Shopping Ad space. Four months later, comparison shopping services like Twenga now have access to channel participation via an auction model with similar conditions as Google direct campaign. A merchant can benefit from one or multiple CSSs, each of them with different areas of expertise and pricing models.
In Australia, the Google Shopping market is not quite there yet. However, Microsoft does allow the participation of multiple aggregators in their Bing Shopping space. The market share of Bing in Australia is minor compared to Google's dominancy. Yet, with 182M monthly searches, we've spotted a massive opportunity, primarily due to the following:-
Bing users spend more than on Google
There is less competition (for the time being)
The campaign set up is identical to Google's Advertising
Microsoft is improving its positioning, particularly in Australia
Tactically for Twenga, from the advertiser point of view, it is easier to talk to big brands in Australia than in European markets. If we look at the affiliate channel, we've noticed a gap in the market for quite some time with high dependency on loyalty, coupon and content publishers. We wanted to bring a solution that could help advertisers complement their Search Engine Marketing strategy, achieving the excellent results we have already achieved in Europe.
What benefits do you offer advertisers?
We have designed a complementary bidding logic to the auction services from Bing and Google. We'll focus on the long-tail catalogue, meaning that we'll be able to display our clients' products in unanticipated auctions, tapping into opportunities the clients do not extensively promote and therefore driving incremental sales.
The partner will seize all the opportunities that Shopping Ads offers today with a 3rd party operator driving incremental sales with no conflict or risk and on a CPA based model. Everything we drive will be incremental and in the most transparent way.
How can advertiser work with Twenga?
For advertisers to make the most with Twenga, we recommend allocating technical resource to:-
Optimise and enrich an available product feed according to Google Merchant Center requirements
To implementTwenga's proprietary pixel that allows our machine learning platform to learn quicker
What are the key factors in determining which programs to join and what do you look for in an advertiser partner?
Any business can participate with Twenga. However, the approach and the benefits will be different depending on each partner.
The higher CPA, the better the traffic will be and the higher the sales volume will also be
The deeper their catalogue is, the more likely a user ends up buying in the partner-commerce
The more popular the brand is and the better brand awareness they have, the higher the potential conversion rate will be, and Twenga will bid more intensively on these
If the client is a global brand, we'll apply all learnings to each of the markets.
If the client is working with another aggregator or CSS operator, it means that the Shopping landscape is more dynamic, which is the best-case scenario for a machine learning publisher like Twenga.
What does the future hold for Twenga?
We're in a continuous lean process of improving our platform. Our first step is to launch our solution into the North American and Australian market and touch base on local advertisers' sentiment to adapt our solution accordingly. We'll start working on new products depending on the feedback we receive.
Want to know more about comparison search engines, shopping services and product feeds? Watch this space, as we will be covering this in our next webinar.
For advertisers joined to the network, get started with Twenga by inviting them through the Commission Factory dashboard or speak to your Commission Factory contact.
For advertisers or affiliates looking to join the network, click the below.