Aggregators bring about many benefits and possibilities. The key is knowing how to optimise it correctly.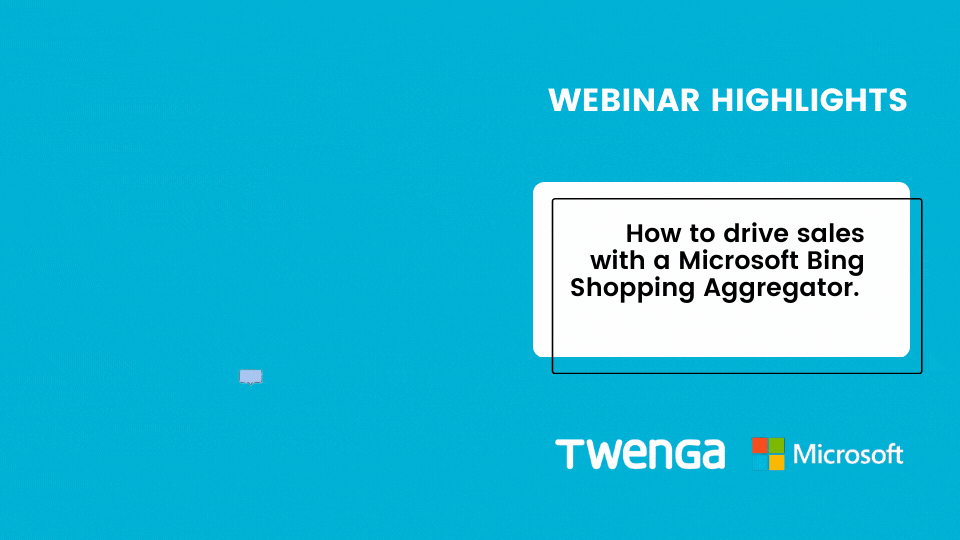 In a world of high competition, businesses that do not use Microsoft Bing Network as part of their acquisition channel are missing out. However, using the network itself is not enough. According to the poll we ran on the webinar, the vast majority of advertisers that invest in the channels are not diversifying enough through aggregators.
The Microsoft Network reaches over 1 billion people worldwide. In Australia, there are 9 million searchers that use one of the multiple options of Microsoft Advertising. This encompasses Bing Search and the rest of Microsoft properties and partners like DuckDuckGo, Ecosia, Yahoo or AOL.
Microsoft Advertising uses several interesting functionalities to increase the reach of advertisers' catalogue feed like Native Ads and Visual Search. Another great example of such functionality is improving the shopping experience by adding reviews and ratings from well-known publications next to the ad or tracking prices for a given product.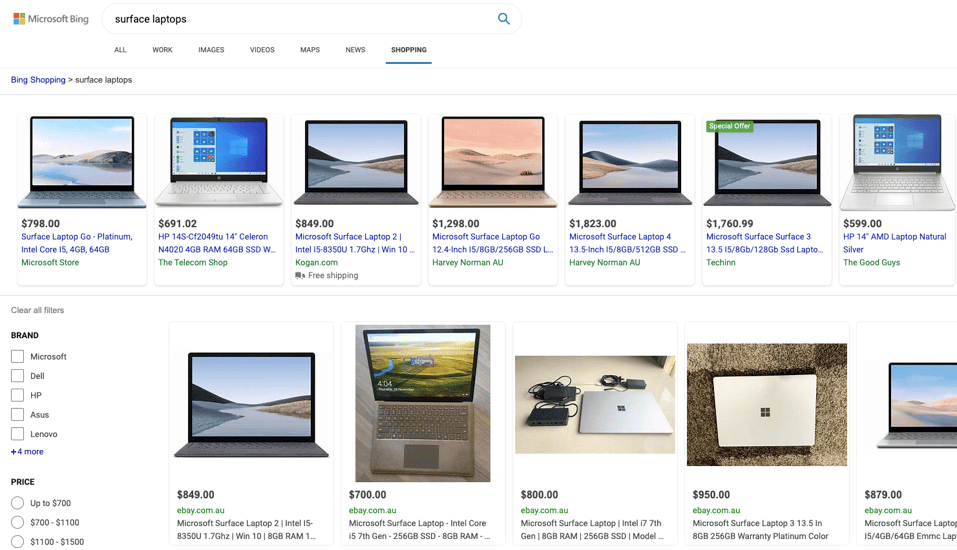 Advertisers should begin to optimise the various opportunities offered by the Microsoft Advertising network and diversify their Bing Shopping Ads strategy with aggregators. An 'aggregator' is a self-managed operator (not necessarily an agency) that will drive traffic from Bing Shopping Ads and the rest of Microsoft's 'Shopping' functionalities to an advertiser's eCommerce.
Aggregators in an auction environment
Both the merchant and the aggregator participate in an auction environment in equal conditions, and with no differences in terms of the customer journey. However, there are a few notable differences in using an aggregator:
The technology that the aggregator uses to complement the merchant's in-house campaign (if any) while different, would pose no conflict with the in-house campaign

The business model of the aggregator might differ from the merchant. For example, some aggregators will earn on a performance-based model, Cost per click (CPC), tenancy fees, etc.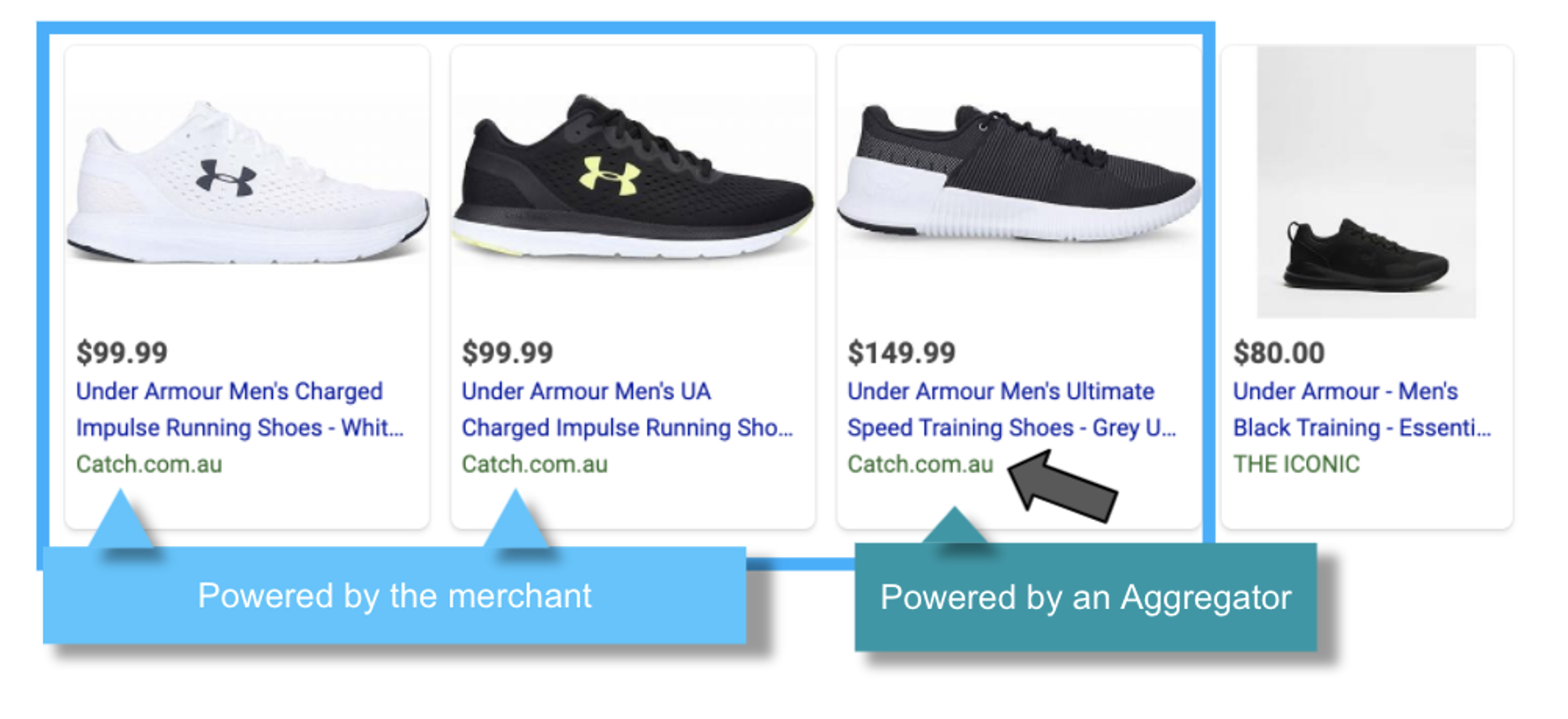 During the running of the campaign, the aggregator runs a second self-managed operator in parallel. This results in the merchant securing a higher reach and possible clickthrough rate (CTR) in their Shopping Ads. Merchants can also gain an average of 15-20% incremental sales, and a combined better ROI of the overall campaign.
Benefits of parallel campaigns
In addition to better performance, running two parallel campaigns will benefit an advertiser's strategy in 3 different ways:
Diversified strategy: Advertisers can take advantage of other areas of expertise that can help them better understand their traffic cost
Commercial: There won't be any conflict with the advertisers PPC campaign, as the merchant's items will not be second-priced. Usually, aggregators will also not compete with high-competition products.

Risk mitigation: In a scenario that an advertiser's campaign needs to be stopped, an aggregator can work as a repository, so there will always be an ad of the advertiser's in the channel.
Responding to possible concerns on aggregators
Most advertisers want to run aggregators to promote their catalogue in parallel but are concerned about the possible implications. Here are some of the most common concerns and its subsequent responses:
1. Will an advertiser's sales be cannibalised by an operator bidding in the same catalogue?
The answer is No. Aggregators pay Bing in CPC, while most of them get paid in CPA. The fact that aggregators assume all the risk and lack the signals from other acquisition channels ensures that they keep a conservative bidding profile, unlike merchants.
2. Is it recommended to add another actor if I have my own campaign OR have an agency that's running my campaign?
While it may be true that having an additional operator increases the management complexity, but advertisers should consider the diversified operation only as a single performance unit. Often, the increase in sales will often compensate for the additional actor.
3. Is this strategy only beneficial to large retailers?
While the approach between large and small retailers may be different, the user segment in the mid-funnel of conversion is the same. While large retailers undergo their profit strategies using aggregators, higher participation by smaller merchants will allow the merchant to be displayed next to the large retailer and give them the visibility they need. As long as the brand is recognised, has competitive prices for popular products and a perfectly structured feed, Shopping Ads is a great channel to generate sales regardless of size.
Twenga's value proposition.
As mentioned, each aggregator adds a special value to the merchant. At Twenga, we've developed a self-managed platform that works as follows:
Twenga will create a new campaign on their own Bing Ads account and link it to a dedicated Merchant Centre. They will then integrate the full catalogue that's retrieved from Commission Factory. Finally, their algorithm will predict the average order value (AOV) and conversion rate (CVR) to set the optimal bid value for each item.
This bidding logic (complementary to Bing Smart bidding) allows Twenga to target sales in the long-tail catalogue (less competed products), making sure that the entire catalogue of their clients is displayed in the channel, one way or another.
Getting started with Twenga is easy, as merchants only need:
A properly formatted product feed meeting that meets Bing Merchant requirements

To consider integrating Twenga's pixel in the merchant's property

,

which will help Twenga's algorithm learn through new data

Ensure that aggregators are allowed on the merchant's Bing Merchant Centre. This is because there might be misconnections between Paid Search and Affiliate teams.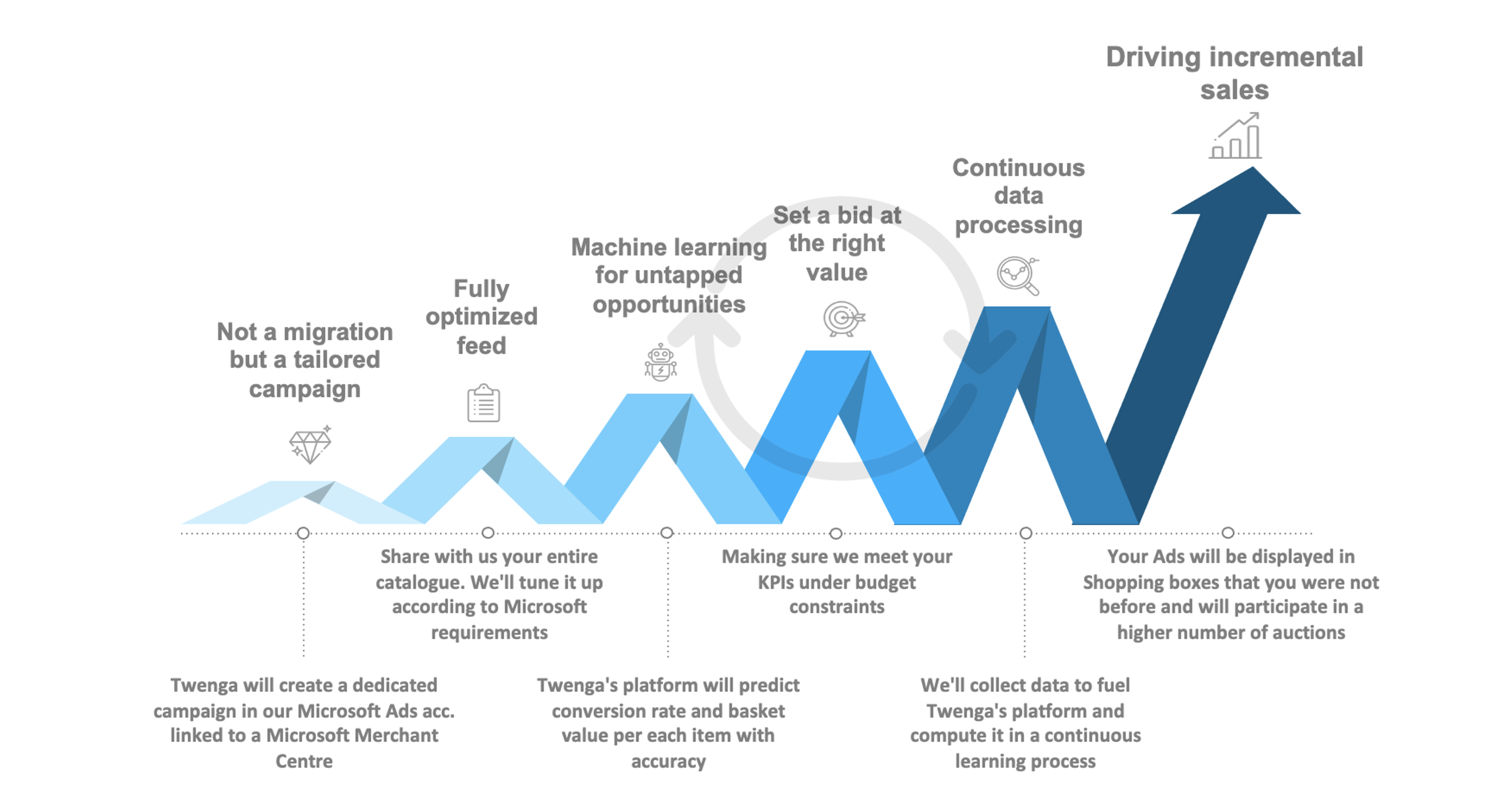 Twenga Business case:
Here's what Twenga has done with a popular sneakers brand in France that allowed integration into their pixel.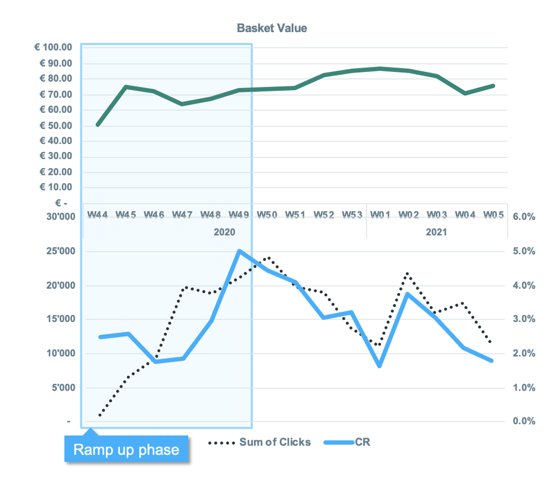 Twenga managed to obtain a larger number of signals that helped their algorithm to not only optimise with campaign information but also from other acquisition channels.
Keeping in mind the main KPI for the client was to improve the quality of the traffic, Twenga managed to cumulative increase average order value (AOV) by 12% WoW and improved client conversion rate from 2.5% to 4.9% while duplicating its traffic.
Having a better conversion rate and AOV allowed Twenga to bid higher with confidence as the business model with the client is CPA based. More importantly, higher traffic meant that they could fuel their algorithm in a continuous learning process and better serve merchants in the future.
If you missed the webinar, you can watch the recording and download the presentation. To find out more, contact Commission Factory or for advertisers on the network, invite Twenga to your program.
If you want to know more about joining Commission Factory, send in an enquiry.
Related articles