JUCY demonstrates how a great partnership and an award-winning virtual assistant can increase company sales in a challenging time.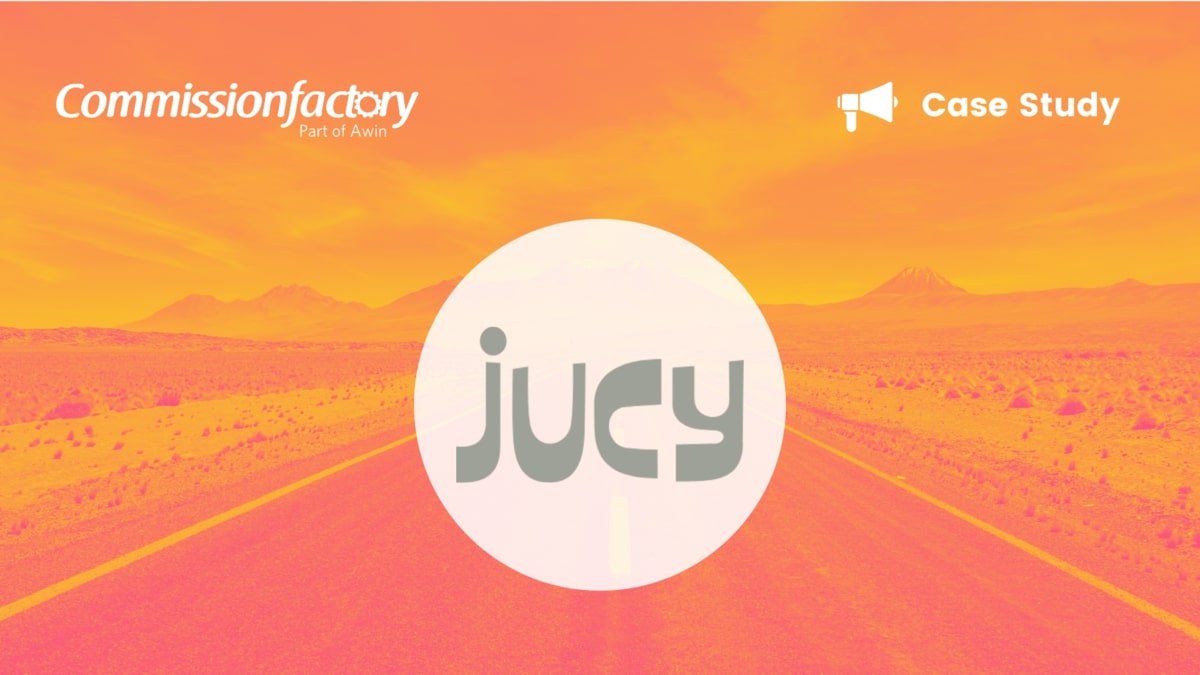 OBJECTIVE
JUCY is a household name in the Australian and New Zealand travel industry. Known for car and campervan hires, the brand targets adventure-seekers who enjoy road trips and unique outdoor experiences.
Like many businesses in the pandemic, JUCY reduced its number of support staff and was seeking an online solution to support its customer queries. Their main goals were:
To provide customers with post-booking support

To answer pre-booking questions from potential customers

To convert website visitors into customers as the travel industry begins to recover
SOLUTION
To meet their objective, Commission Factory partnered JUCY with Envolve Tech, a customer service specialist with an award-winning Virtual Shopping Assistant. Envolve Tech's AI-powered solution has the ability to recognize customer intent and automatically respond with an answer.
This virtual assistant from Envolve Tech was deployed on JUCY's site to help answer popular customer queries 24/7. Pulling sources from a pre-configured knowledge base, it helped consumers with FAQs and delivered specialized solutions that directed customers towards booking an ideal campervan or car of their choice.
Besides that, setting up the virtual assistant is easy and hassle-free. This meant that Envolve Tech had a complete customer service assistant up and running in just over two weeks without needing much involvement from the JUCY team.
RESULTS
From day one, Envolve Tech's Virtual Shopping Assistant got to work. It helped customers with their website booking journey by answering pre and post-sale booking queries to support the customer service team.
This led to a significant increase in online bookings and satisfied customers and visitors. In just one month of implementing the virtual assistant, JUCY achieved the following metrics on its website:
86 campervans booked

4000 questions answered

95% of successful responses by the virtual assistant
"Envolve Tech's Virtual Assistant was quick to set-up and has really helped JUCY to support customers with finding out the right information. Plus, we've seen a growth in new sales as a direct result. I highly recommend the team and products at Envolve Tech."

Ashley Andrew | Brand & Customer Experience Manager, Jucy
KEY TAKEAWAYS
Dynamic times calls for creative solutions. As such, JUCY and Envolve Tech's partnership demonstrates how companies can use the latest technologies to deliver cost-efficient solutions in customer service.
By partnering with a leading customer service specialist and adopting its AI solution, JUCY also managed to increase sales in a challenging time. As such, brands should not underestimate the value of partnerships and look for specialists that can help them achieve their goals.
Commission Factory is not only the Asia-Pacific region's largest affiliate network, working with more than 700 of the world's biggest brands, but is also a performance marketing platform that allows content creators and influencers to earn money and online businesses to increase sales.
Register as an Advertiser today.