Lovehoney held their first-ever in-house Media Day at their Aussie HQ in Brisbane. Following on from the success of a Sydney Media event and mini Sydney Affiliate Day the sexual happiness brand launched their Valentine's campaign to a selection of key media guests and affiliates.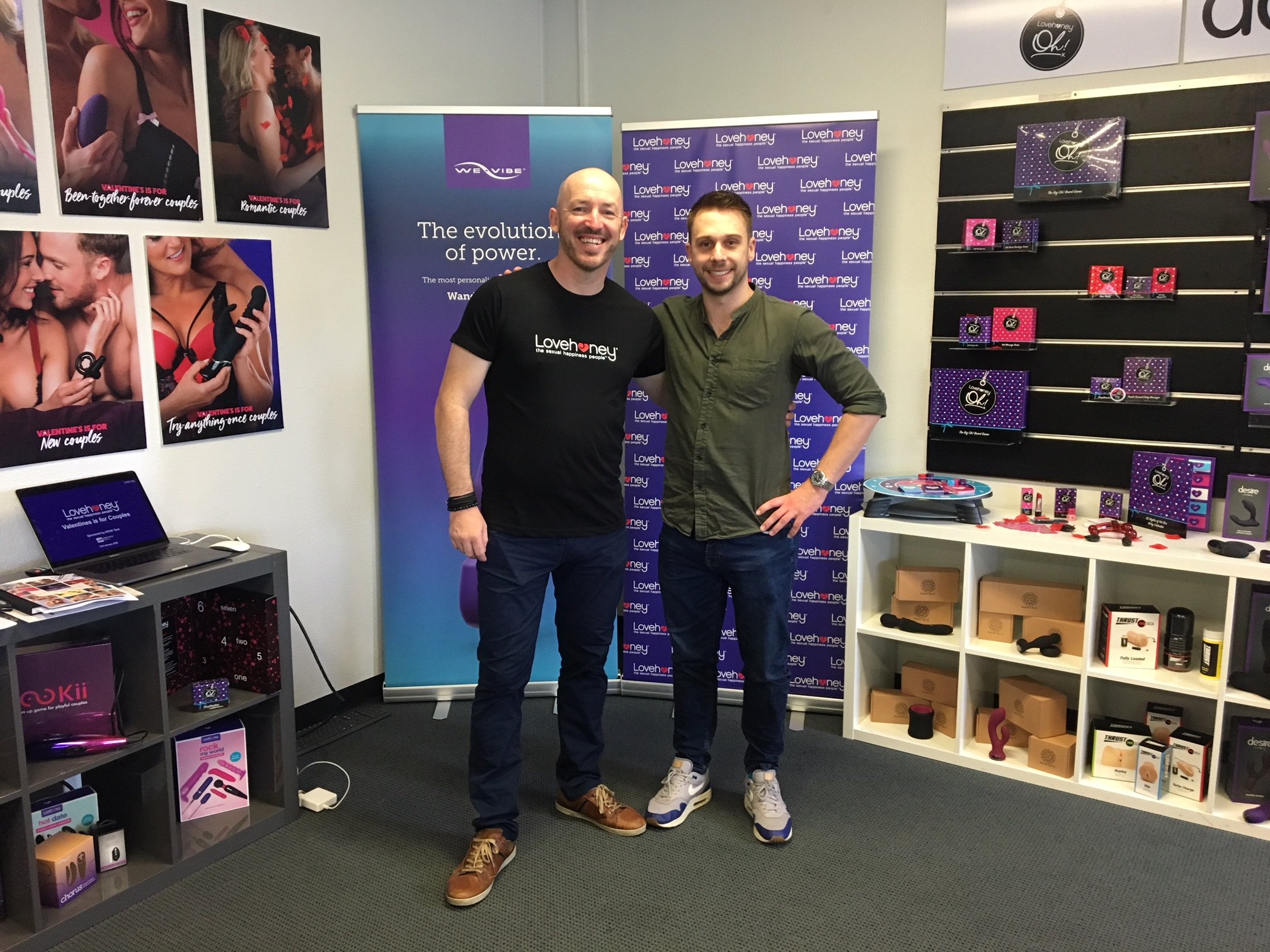 In the build up to Valentine's Day and as a way to bring their partners together, Lovehoney held a jam-packed day of education and interaction , firstly introducing Chantelle Otten continuing her role as brand ambassador for Lovehoney. The day consisted of a tour of the warehouse, a discussion with Chantelle and an interactive workshop. Following this, WOW Tech (Product Manufacturer) Ambassador and Sex Coach, Georgia Grace spoke about the latest We-Vibe releases and news, followed by a fun and thought provoking Q&A. To round up the afternoon, there was a panel discussion with Chantelle, Georgia, Eros's Rachel Payne and the leader of the Reason Party, Fiona Patten MP. Once the afternoon was done and dusted, guests were invited to the Emporium in the evening for dinner and drinks, as well as a special burlesque performance by local artists, including a Lovehoney staff member.
Commission Factory Highlights
The media day went off with a bang and Lovehoney certainly delivered the golden standard of what a well planned and executed media day should look like. The company ethos of Lovehoney really came across, 'to make a fun and fulflling sex life available to everyone'. The company relies almost as much on their people as their products to be able to do this.
Lovehoney gave attendees a tour of their picking and packing warehouse, giving everyone a better understanding of their packing technology and processes. With 94% reach in Australia for express delivery and 35% of all international orders air freight, it is clear to see that for the business the most important thing is ensuring the customer comes first. Attendees were also allowed to pack their own secret parcel to be sent to them to highlight the speed and efficiency of deliveries.
Lovehoney brought together a great panel of experts, brand ambassadors, media partners, freelancers and affiliates. All of these representatives engage with the brand and brand's audience in various forms and it was encouraging to see people sharing ideas, methods and discussing how they promote the brand during the course of the day.
When the day was over, guests received a Lovehoney gift bag packed with goodies such as a Lovehoney Oh! Board game, the new We-Vibe Chorus, some sex toy essentials and (most importantly) Commission Factory socks!
Lovehoney Workshops
Chantelle Otten, a Melbourne based Sexologist, discussed what sex positivity means and its importance to individuals overall health and wellness. Chantelle also highlighted the lack of regulation in other countries around manufacturing standards and things to look out for, whilst Lovehoney provides a safe space for shopping and information.
It may come as a surprise, however, that the Adult industry can be seen as a worldwide leader in technology evolution. Lovehoney revealed some of the innovations they have released using the Desire by Lovehoney app, powered by Love Distance, as did WOW Tech with touch-sensitive products and remote controls.
Valentine's Day Is for Couples Campaign
Lovehoney introduced "Valentine's is For Couples", their Valentine's campaign which focuses on Valentine's Day being for every type of couple, as well as making sexual happiness and Valentine's synonymous. Lovehoney presented their exclusive range of toys, new products and lingerie range for all couples, body types, and preferences.
Lovehoney has seen a 115% YoY growth in sales and conversion rate up 35% during the lead up to Valentine's day. The results certainly reinforce the message and positivity showcased by Lovehoney on the day and that the market for sexual health and happiness continues to grow along with the wider trend in 'wellbeing'.
Final Thoughts
As a vendor for Lovehoney, we specialise in helping brands form partnerships through the Affiliate channel, it was encouraging to witness how Lovehoney supports this in the real world alongside the digital realm.
Lovehoney demonstrates how going above and beyond an affiliate focus and regardless of the vertical, it can be possible to deliver a complete brand immersion for partners. The event demonstrated how a brand can inject personality, build rapport and bring partners from multiple channels in an interactive format. There was something for each branch of the marketing / PR landscape to take away and apply to their promotion of Lovehoney. It is about investing the time to nurture, maintain relationships and educate the partners you collaborate within a forum outside of the digital world, which in the end translates into results for all.