Lovehoney is a leading brand at the forefront of the sexual well-being market. We speak to this award-winning company in our advertiser spotlight.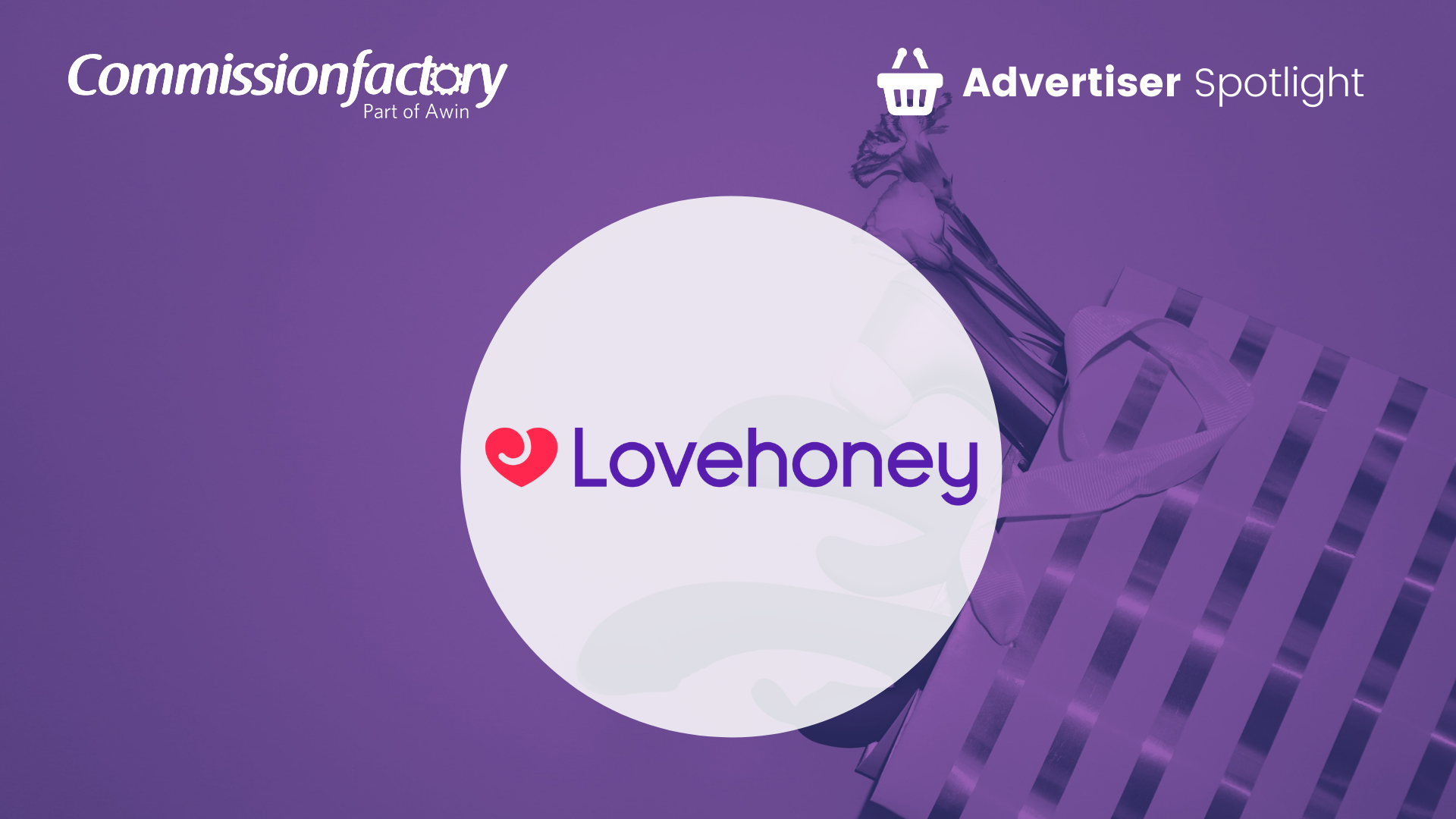 Tell us a bit about Lovehoney and how it started?
Established in Bath in 2002 by Richard Longhurst and Neal Slateford, Lovehoney is a market-leading pleasure products brand. Its focus on exceptional product innovation, customer service and marketing has placed Lovehoney at the forefront of developments in the sexual wellbeing market. In recognition of the business' achievements, Lovehoney received the Queen's Award for Enterprise in 2016 and again in 2021 for outstanding continuous growth in overseas sales. In 2018 Telemos Capital became the majority owner of Lovehoney.
What stands out for Lovehoney in Australia and New Zealand compared to other markets?
As with most consumers across the globe, we know that Aussies and Kiwi's love a good bargain and this is reflected in the multitude of affiliate partners in both markets. This ecosystem of diverse affiliates enables us to work with innovative partners to deliver results.
Has anything in the affiliate channel surprised you?
The most surprising thing about the affiliates is the variation in the types of partners you can work with and how each partner plays a vital role at a different stage in the user journey. We're constantly seeing new partners come into the affiliate industry, and this helps keep us on our toes as we're always keen to work with new and exciting partners.
How has Commission Factory contributed to your success in this region?
Commission Factory has been instrumental in helping us grow our affiliate program. We draw on their extensive local expertise and pre-existing partner relationships to ensure the smooth running of our program.
Commission Factory works closely with the Local Lovehoney team, holding and attending local industry events.
What's the one piece of advice you would give to a merchant starting an affiliate program today?
One piece of advice would be to make sure that your affiliate program has a good mix of partners and always look to see how new partners can complement your affiliate program - you have your traditional voucher and cashback partners. Still, with the growth and entry of new publishers and content focused affiliates, I would look to leverage Commission Factory to help drive incredible results.
What is something unexpected or an 'interesting fact' you can tell us about Lovehoney?
We're incredibly proud of our brand and products, and we've won gongs for everything from the sex toys, sexy lingerie and bondage we develop and sell to our dedication to excellent customer service. And we've also been given the nod from the Queen of England, where we are winners of not one but TWO Queen's Awards for Enterprise in recognition of Lovehoney's contribution to international trade.
If you are an affiliate partner and would like to join the Lovehoney program, feel free to reach out to the publisher development team or join the program today as an affiliate. If you are an advertiser and would like to work with us, book an appointment with our sales team to find out more.
Commission Factory is not only the Asia-Pacific region's largest affiliate network, working with more than 700 of the world's biggest brands, but is also a performance marketing platform that allows content creators and influencers to earn money and online businesses to increase sales.
Register as an Advertiser today.