Learn how ECO. Modern Essentials adapted in 2020, their journey as a health and wellness brand during the lockdown, and why the affiliate channel is an integral part of the business.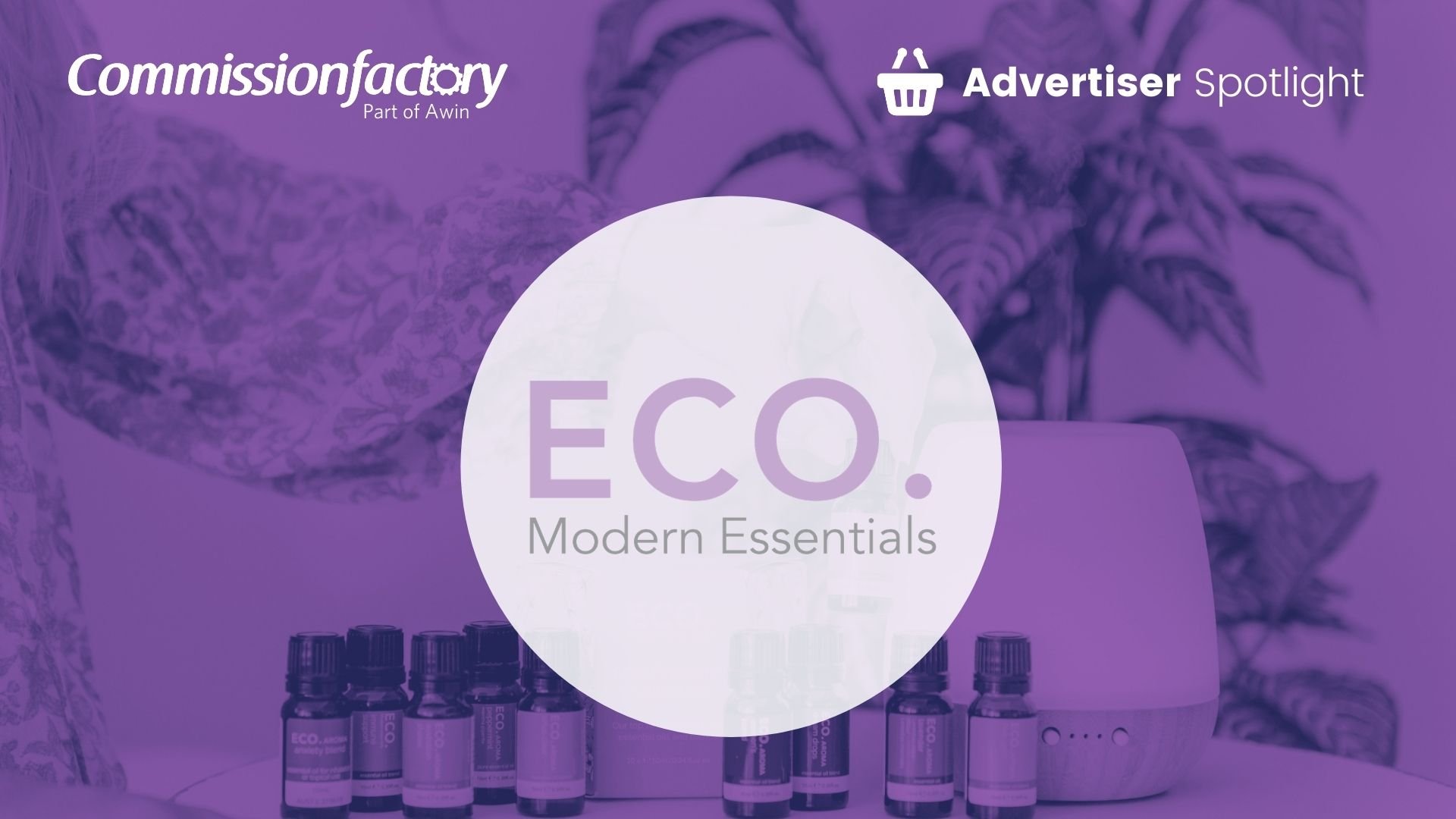 ECO. Modern Essentials is a wellness brand that started its operations in 2009 on the Gold Coast, specialising in 100% pure essential oils and blends to support overall health and wellbeing. Their aim is to simplify aromatherapy by sourcing and delivering pure essential oils and blends that are easy to use and incorporate into daily life.
What sets ECO. Modern Essentials apart from other health and wellbeing brands in the Australian market?
ECO. Modern Essentials is unique in the way it fosters education and community building through a variety of initiatives. Within the highly competitive wellness industry, ECO. Modern Essentials distinguishes itself with its diversified product offering, colourful packaging, exceptional customer service and sustainable initiatives. From subscription boxes to exclusive blends, there is always something new for our customers to try. We are proud to ship all of our orders plastic-free, we offer our customers the opportunity to recycle their empty products via our recycling program and we plant trees in Australia to help offset carbon emissions.
What is one fun fact about the ECO. Modern Essentials brand?
We have a private Facebook group "ECO. Family" with over 21K members. Being a part of this group gives customers early access to sales, new products, exclusive giveaways and promotions. Our members share information and learn from each other in an honest and meaningful way.
What has 2020 looked like for ECO. Modern Essentials?
2020 was a massive year for ECO. Modern Essentials! Lockdowns all over the country combined with the increase in consumers shopping for health and wellness products caused a huge growth in traffic and sales consistently across the year. With our already established and strong direct-to-consumer online strategy, ECO. Modern Essentials was in the perfect position to offer and deliver quality products quickly and with the best possible customer experience nationwide.
How have you had to tailor your short vs long term strategy?
With consumer behaviour changing at a rapid pace, we had to quickly adapt by keeping up our supply to match increasing demand while streamlining and optimising our fulfilment and shipment abilities. In the short-term, we have adapted and tailored our content towards promoting health and immunity and fast shipping. We also launched a selection of sanitising sprays compliant with the WHO recommendation. In the long-term, we invested in new technology to streamline stock management and fulfilment, as well as focused our marketing strategy heavily on customer retention to capitalise on the new traffic and customers acquired over the year.
What new strategies are you going to keep from 2020 into this year?
We will continue to foster customer retention by providing the best possible customer experience at every touchpoint. We are continually refining and optimising our website for conversion and implementing new promotional strategies. Customer acquisition also remains a big part of our strategy, including working with Commission Factory.
What does success look like for ECO. Modern Essentials through the affiliate channel?
Success for us includes an increasing number of active affiliates engaging in relevant and purposeful content, resulting in new customer acquisition and sales. We measure success in quantitative and qualitative metrics, considering the impact on customer acquisition, sales, impressions, content quality and general brand awareness.
How has Commission Factory contributed to the success of the program?
Commission Factory has been essential in keeping our affiliate program streamlined and efficient by making it easy to connect with new affiliates and publishers, managing ongoing promotions and content, and keeping track of success metrics at any given time.
What are benefits for publishers working with ECO. Modern Essentials?
We work closely with publishers to ensure they have on-going support and information, including the trialling of our products if necessary. We also provide specific creatives tailored to the publisher's audience and needs.
If you would like to join the ECO. Modern Essentials program, feel free to reach out to the publisher development team or sign up as an affiliate.