We can safely say that winter is finally here, the nights are colder, winter coats are out and you are stuffing your face with comfort food. That being said, on Thursday 20 June our CEO, Zane McIntyre will be giving up his bed and a roof over his head for Vinnies CEO Sleepout!
It is one-night of the year, where hundreds of CEOs will spend the night sleeping outside in the cold, in aid of raising money to help Vinnies provide essential services for the 116,000 people experiencing homeless in Australia (New South Wales 28,191). The combination of the lack of affordable housing and a range of social issues makes homelessness in New South Wales a complex problem.
Last year, Vinnies CEO Sleepout raised $6.9 million for people experiencing homelessness. This year Sydney's target is $2 million dollars and Zane's target is $5000.
Why is Zane doing it?
"It was over three years ago that I moved to Sydney from the Sunshine Coast. From our smaller beachside community, we didn't see people sleeping on the streets and so the sight of people rugged up was really jarring. Over time you become desensitized to it and potentially lacking in empathy. I decided to do the Sleepout this year, so that I can develop personally and understand how they came to be in this situation and be more empathetic, by experiencing (for one night) just how it feels. I have the luxury of returning to my bed the next night, something they don't have, but what I plan to keep with me is the memory of what it was like and how it made me feel."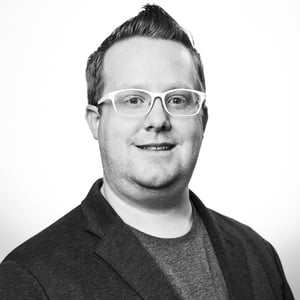 On the night
The evening itself will kick off at 5.30pm and will be held at the White Bay Cruise Terminal, Rozelle. Zane will have a cardboard box, a sleeping bag, a pillow and just the clothes on his back! He is forbidden to have bedding, inflatable mattresses and any other luxuries, just so he can experience what it would be like to be homeless.
Help Zane hit his $5k target and make a difference
$55 – Help feed a family for a day
$120 – Help a family keep the power on this winter
$300 – Help relocate a person sleeping rough to accommodation services
$505 – Help provide emergency accommodation for a family in crisis
Social media and live streaming
If you would like to see how Zane copes on the night, check out our Instagram and Facebook. You can also see how other CEO's are coping using #CEOSleepoutAU on social and Vinnies will also be live streaming the event.
When you are warm & snug in bed tonight, think about the hundreds of CEOs around Australia.
Show Zane your support and donate.