S

ingapore's premium retailer

aims to

grow its

customer

reach

with Commission Factory's expertise

in affiliate marketing

.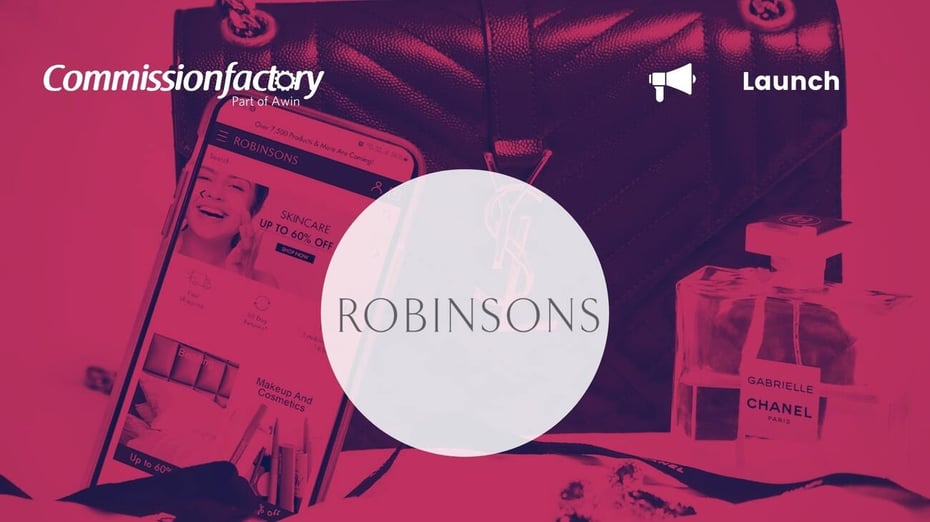 Robinson's is a name that needs no introduction in Singapore and most of Southeast Asia. Founded in 1858, the premium online department store stood for quality, value, and prestige – a sentiment that is still carried by the brand today.
More than a century later, Robinsons is a premium retailer that offers products and services in fashion, beauty, homewares, and technology, both from national and international brands. The department store targets local and international customers, using innovation and superior customer service to sell coveted designer and exclusive labels.
Following a positive experience with Commission Factory's technology, network, and team, Robinsons partnered with the affiliate marketing company to take its affiliate strategy to greater heights. Commission Factory's excellent track record in helping brands extend its customer reach into new regions was also a crucial factor that instilled high confidence in this partnership.
Riccardo Perere CMO at Robinsons highlights the sentiment of this partnership:
"Commission Factory comes with a lot of experience in the affiliate marketing space, and we're excited to use them to connect with more affiliate partners in Singapore and across Southeast Asia. We've also just relaunched in June 2021 as 'Robinson's Department Store Online', which is a fully digital, state of the art and vertically integrated e-commerce platform. So, it's important for us to drive more awareness of our relaunch and highlight our amazing offers on top brands.

We're confident that our affiliate marketing program with Commission Factory will give us the boost we need to reach new customers and gain exposure."
To be a part of this affiliate program, join the Robinson program here. For more information on partnering with Commission Factory, please get in touch with us for further enquiries.