In another first to market Publisher Spotlight, we speak to
Julia Edwards, Head of Strategic Solutions for Yahoo, to discuss their success in integrating affiliate partnerships across their Yahoo editorial and Yahoo Mail AI propositions.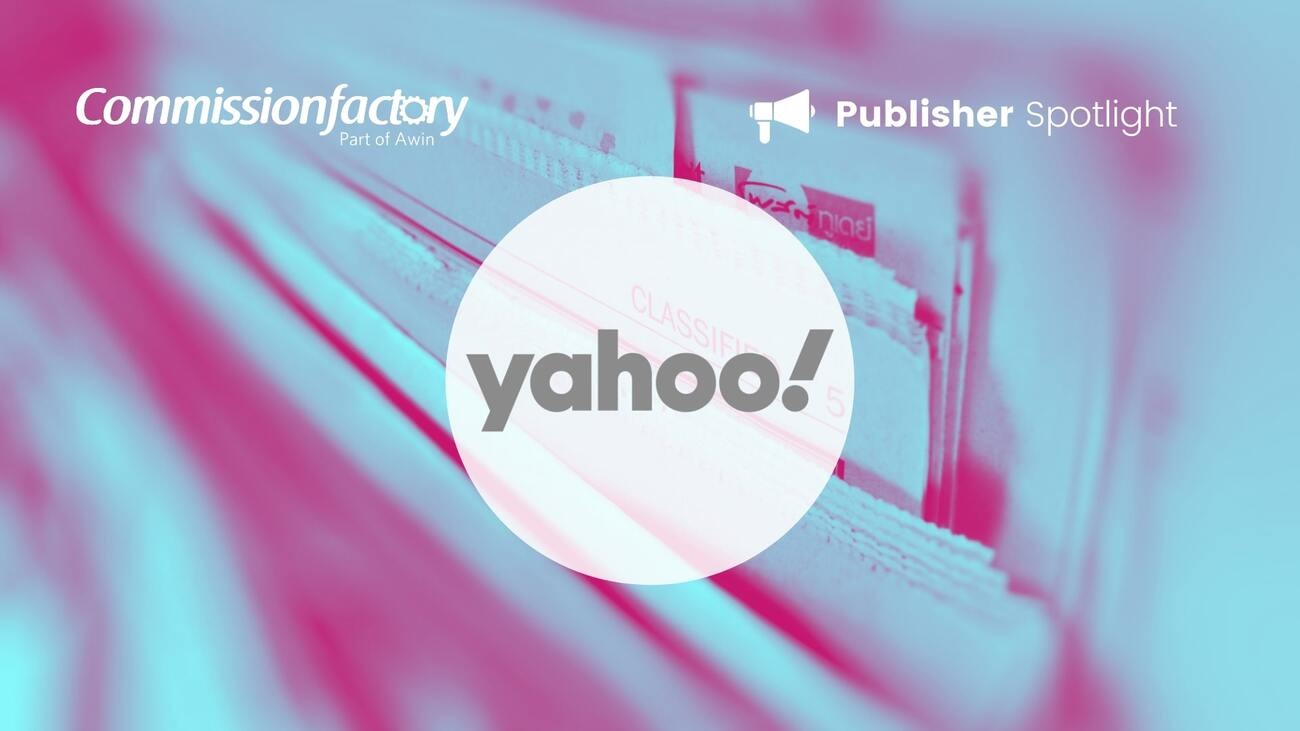 Can you give us an outline of Yahoo's proposition?
We are a house of 50+ media and technology brands that reach over a billion people worldwide, making us the 2nd largest digital media company globally.
Our owned & operated brands consist of some of the most recognisable and respected media publishers including Yahoo News, Yahoo Sport, Yahoo Finance & Yahoo Lifestyle, innovative platforms and utilities like Yahoo Mail, Yahoo Fantasy and of course Yahoo Search.
Our mission across all our Yahoo brands is to keep the world interested and exciting by giving people more things they love. We are laser-focused on delivering utility and entertainment in brand-safe, contextually relevant environments.
By creating highly personalised experiences for our users, we keep people connected to what matters most to them across several devices. As a result, we create value for brands by connecting them with the audiences that build their businesses.
When did the business move into affiliate and partnerships and what was the catalyst?
Commerce is a crucial element woven throughout the products and content we create for our users. We have been working for many years across the globe with key affiliate partners to offer features that can be layered onto the experience to enable consumers to interact.
As shopping behaviours change, we can intersect the path to purchase products in new and innovative ways. That's why we're leaning into our products and partnerships, like our partnership with Commission Factory & Awin, to leverage Yahoo's unique data and platforms to create integrated commerce experiences that bring more value and utility to our users.
Why do you think your content resonates so well with your readers?
As a sought-after destination, we have a good idea of the type of experience that keeps people coming back to our content channels. With all of our robust data, we are able to pivot quickly in real-time. We use that intelligence to inform content development for trends in cryptocurrency, wellness and parenting advice for families stuck at home, to the latest sports news.
It's the combination of understanding our intentional audiences that are already leaned-in, desired content that's engaging and relevance that enables us to create content that stands out. While users pay little attention to the content they filter out, they will engage significantly longer with the content they actually seek out. With distinct brands across News, Sports, and Entertainment, our content is sought out, engaged with, and loved millions of times a day.
What is Yahoo Mail AI and how does it drive incremental value?
Consumers are rediscovering and adapting to a life lived much more at home; product interaction, brand interaction, and impulse buying must be delivered anywhere, anytime. Yahoo Mail AI is an affiliate integration that allows brands to capitalise on impulse buys. It improves the effectiveness of email marketing by highlighting the headline offers, and it encourages potential customers to lean in and notice messages from within the email. Yahoo Mail AI gives brands access to over 1.9m monthly users in ANZ, who have disposable income and are looking at ways to spend it. These integrations are a fantastic example of how we are building products that push people further down the sales funnel to improve conversions and grow basket size.
What are your plans for the future in Australia and SEA?
Across the ANZ & SEA market, we will continue focusing on building commerce experiences designed to bring value and utility to customers, reaching users at their highest point of engagement. We know that all commerce solutions are transactional by definition and prepared to deliver against performance KPIs.
What we believe truly sets us apart are our end-to-end solutions that allow users to transact regardless of where they are in the shopper journey. These stages can include the discovery stage looking for inspiration, using a coupon or a reminder countdown to encourage them to complete a purchase in the consideration stage, or trying to decide what product they want to buy in the decision stage. Our products, including the newly launched Demand Side Platform DSP Dynamic Creative Solutions or the Augmented Reality Commerce Experiences, will continue to span each of these stages.
As we continue to focus on ways to help connect our audiences to the brands and products they love, we will continue to work with trusted partners like Commission Factory and Awin to improve and simplify the ways that brands can tap into these audiences.