Gocertify is an innovative company that's changing the affiliate marketing space. We speak to them about their proposition and how they work.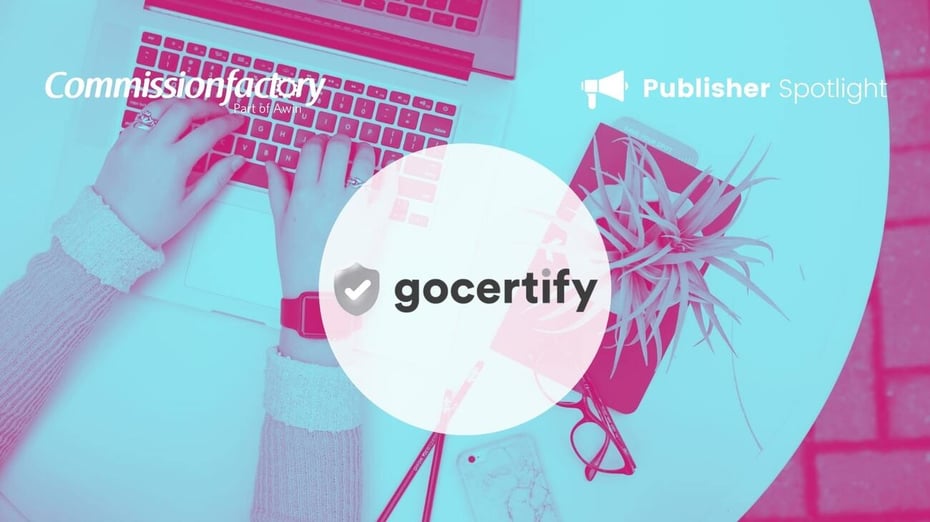 Tell us about Gocertify.
Gocertify was set up at the start of the COVID19 pandemic. Our goal was to solve a demand for brands to give back to healthcare staff during that time. Since then, we've expanded to a wide range of closed-user groups, from essential workers to students, under 26's, over the 60s and many more.
We provide a verification technology that can be easily embedded onto a 'retailer's website and perfectly aligns with their branding. With this, brands can deliver a smooth and streamlined experience for the customer.
Can you give us an outline of the Gocertify proposition?
Our software enables brands to attract, verify, and reward strategic customer groups, such as essential workers, students under 26, seniors, and many more.
Here's how it works:
The retailer chooses what groups they'd like to target

We then create a page that can verify this group

The page is promoted with a retailer's website, social, and any other marketing channel

Once shoppers come to the page, they can verify a reward in seconds!
Through this, our brands can run targeted discounts or offers of their choice for the customers they care most about or want to acquire more of. For example, this could be a group of shoppers that has a higher AOV (Over-50s), a demographic they're struggling to convert (Students), or shoppers they want to give back to (Key Workers).
By having your closed-user group offer on-site, advertisers can diversify and utilise their offer across all digital marketing channels with a much more conversion-focused experience
What opportunities does Gocertify offer to advertisers?
One of our most popular features is our flexible payment terms. We offer both a CPA and subscription model, meaning we can operate as a standard publisher through the affiliate network - all without the hassle of contracts, setup fees, or integration costs. We can also help brands launch in multiple markets without additional fees.
Working alongside our partners, we aim to create stand-out marketing campaigns using our experience of running closed-group offers. This can often involve creating bespoke verification types that tie into real-time world events. For example, currently, we're helping a retailer offer discounts to anyone that's had the COVID-19 vaccine. We're also helping another retailer that's rewarding shopper's who've run 5km during the London Marathon.
Could you tell us how Gocertify differentiates itself from other similar affiliates and technology partners?

With Gocertify, brands have complete control over their closed-user group offers. There's no reliance on traffic from 3rd party sources, which can be expensive when you're paying for tenancies or exclusive contracts. As a result, brands can utilise their offer across the entire digital marketing spectrum. We've got brands that promote their Gocertify-powered offers on social media, PPC, on-site display, email, and more!
One of the key benefits is how quick and easy the process is for customers, as we remove any hassle that comes with closed-user group technology. With Gocertify, the shopper always remains on the brand's website and is verified in as little as 20 seconds from the homepage to access their discount code.
Our verification is robust. We protect brands from any discount fraud, and the ability to make bespoke offers means you can verify and reward almost anyone with almost anything!
Do you have any specific industry focuses?
We're open to working with retailers in any industry if they are looking to give back to key workers or provide a discount to a closed user group.
We now have brands ranging from luxury fashion to food subscription and fitness & well-being in Australia, so we've got a real variety.

What is it you like about working with Commission Factory and Awin?
Commission Factory and Awin have been fantastic in supporting our growth into Australia. As a UK based company, having a network that understands and believes in your technology is essential to meeting and building relationships with new partners.
What are the plans for the future, and do you have any exciting developments that you would like to share?
We're in the process of building a marketplace where users will be able to verify their user group status and receive access to a host of offers available to them - therefore driving our traffic as well as delivering an excellent conversion tool on site.
With Black Friday and the peak period on the horizon, we also have exciting new verification groups to launch!
For advertisers with a programme, speak to your Commission Factory contact for more information or invite Gocertify in the affiliate directory or if you are not yet working with us, book an appointment with our sales team to find out more.