In this Publisher Spotlight, we speak to

the people behind Childcare Saver, a loyalty program launched by

G8 Education

and managed by Think Wink.
Tell us about the Childcare Saver loyalty program and G8 Education.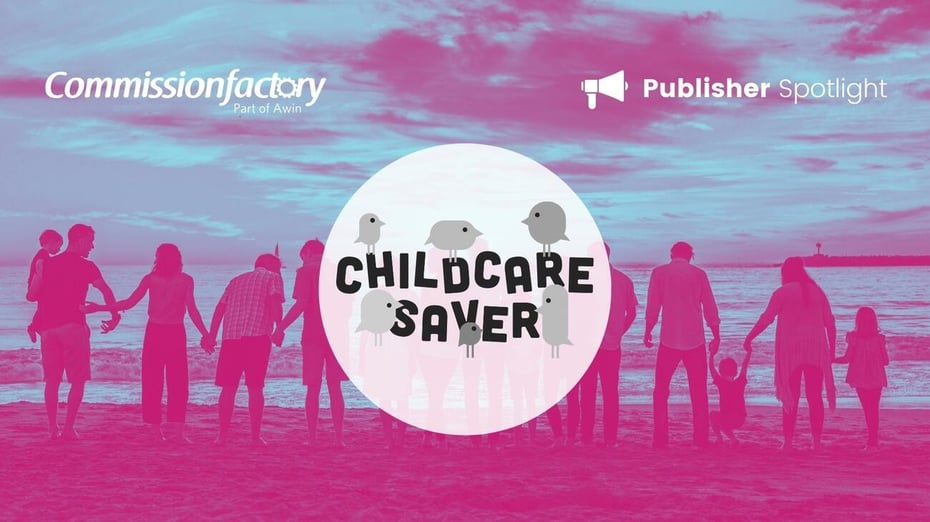 Together with Think Wink, customer acquisition and retention specialist, and Invia, a software solution specialist, we have launched an innovative new loyalty application called Childcare Saver.
The Childcare Saver application provides everyday cost-saving benefits to consumers and boasts functionality that's never-before-seen in our market. G8 Education has released this solution to families, allowing them to shop at hundreds of Australia's best retailers, gain savings and use those savings towards additional days of childcare.
Can you give us an outline of the Childcare Saver loyalty program's proposition?
The program will initially be rolled out to over 50,000 families nationwide, with a prediction of 250,000 users. The program will enable participating families to shop for everyday household goods and accumulate savings that can supplement their education costs. We understand that it truly takes a village to raise a family, so the Childcare Saver program allows unlimited secondary users to help get savings to support the primary member. Childcare Saver is also a way for businesses to connect with households in the most impactful way possible.
What opportunities does the Childcare Saver loyalty program offer to advertisers?
There are many benefits for brands who choose to collaborate with Childcare Saver. Advertisers will have their special offers such as sitewide sales and gift with purchase be advertised within the Childcare Saver app. These offers can also be advertised through our marketing communications, with the capability of influencing buyer behaviour to increase basket size.
Their involvement in Childcare Saver can also help drive sales and help achieve their own product and service goals. In addition, advertisers can have their brand's gift card available for earn and burn opportunities, along with delivering virtual vouchers or coupons for in-store activation, which bridges the gap between online and in-store. Overall, advertisers will have a chance to connect their brand to an exclusive, highly engaged, closed-loop audience.
Could you tell us how the Childcare Saver loyalty program differentiates itself from other loyalty publishers?
Childcare Saver is a closed-loop application that's only available to G8 Education families. This means brands can target their products to a highly engaged family audience without the spray and pray approach that other programs offer. In addition, Childcare Saver has the support of the federal education ministry and has been designed to help families reduce the burden of household expenses.
Do you have any specific industry focuses?
One key feature that differentiates Childcare Saver is that its primary users can have unlimited secondary users such as aunties, uncles, grandma, grandma and many other friends and families. This is why our industry focuses on a wide variety of goods to cater to unlimited secondary users. Therefore, we need brands on board that cater to mum, dad, aunties, uncles, grandma, grandpa, friends, and children.
How has Commission Factory supported you during your rollout?
The Commission Factory Team support has been incredible! We have contacted various account managers who have helped us with the approval of brands and helped us connect with brands directly to create a connection.

What are the plans for the future?
Over the next few months, we will be launching fantastic enhancements on the app to give brands even more opportunities to grow their presence. Brands can create challenges that encourage additional spending, and we will also be seeking increased CPA for special EDMS, competitions, promotions and social media. Think Wink and Invia are also excited to be partnering with Suncorp Group to deliver the next level of loyalty for more than 9 million Australians. They would love to hear from brands who wish to be involved with the launch over the next few months.
For advertisers with a programme, speak to your Commission Factory contact for more information or invite Childcare Saver Loyalty in the affiliate directory or if you are not yet working with us, book an appointment with our sales team to find out more.