Recognising our achievements of the past year, on behalf of our partners, the Awin Group donates over $23,000 to local charities this festive season.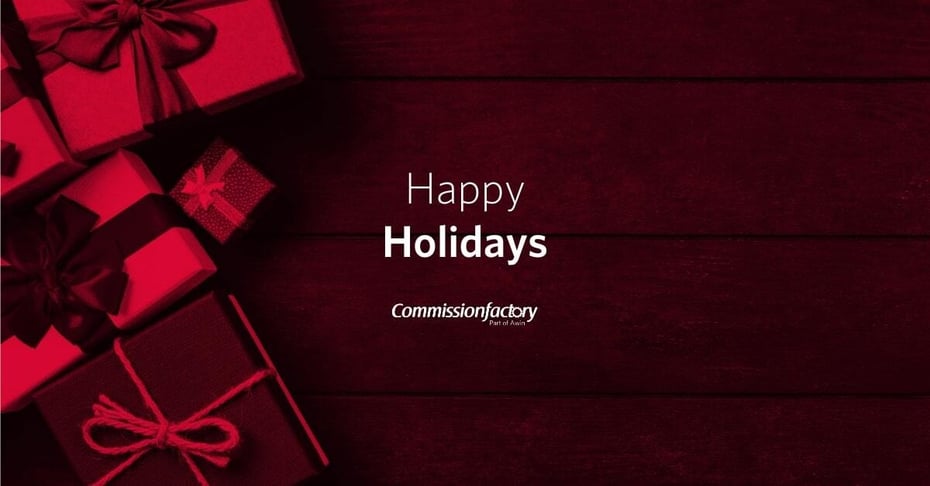 As we close the door on another year of unpredictability, Awin and Commission Factory would like to extend our gratitude to all our clients and partners for their continued support. The strength of our industry was clear in the sheer volume and value of the collaborations, campaigns and innovations executed by our partners in 2021, and we hope you all enjoy a well-deserved break over the festive period.
While acknowledging our industry's shared success, we are aware of the severe challenges still faced by many communities around the globe. With that in mind, Awin Global will donate over $23,000 globally on behalf of our partners to local charities this festive season. Please find out more about the selected charities, and the reasons these causes are close to our colleagues' hearts below.
Have a very Merry Christmas and Happy New Year.
Benelux
In the aftermath of the crisis in Afghanistan, Vluchtelingenwerk supports refugees; building shelters for Afghans arriving in the Netherlands, helping to reunite them with loved ones, and working to make they are supported as they adapt to Dutch society.
FELIDA is a large cat sanctuary in the Netherlands, part of global animal welfare organisation, Four Paws International. The sanctuary rescue animals in need and protect them from human harm and negative intervention as the world encroaches on their natural habitats.
Brazil
ChildFund Brasil gives thousands of children a chance to lead a better life and work towards a happier future by providing access to food, education, financial aid and healthcare – an organisation whose work is made all the more important when we take into consideration that one in every three children under the age of 14 in Brazil is living in poverty.
Commission Factory (APAC)
As well as having teams in Singapore, Malaysia and Australia, Commission Factory also have a team in Vietnam. We want to focus on Vietnam this year in tribute to our team there. It has been a hard year for all, however, COVID-19 has severely impacted the region and this is our way to make a bit of a difference through the Care organisation.
DACH
Following the disastrous floods that hit western Germany this year, countless people and community institutions are in need of financial aid to rebuild and return to the way things were. This donation to Integrative Kindertagesstätte St. Hildegard will support the integrative day-care centre to get back on its feet.
France
Petits Frères des Pauvres spreads awareness about loneliness for elderly members of society in France, supporting the elderly and tackling isolation, particularly across the festive period. Helping over 34,000 people in 2020, the organisation has recently launched a digital boutique where donors can purchase meaningful and eco-friendly gifts for the elderly and more isolated members of society.
Italy
Pangea Onlus supports women and families globally, fighting against daily injustices and investing in projects to help locals lead a healthy life. This donation in particular will help the charity to protect and support women and their families in Afghanistan.
Poland
Swiety Mikolaj dla Seniora supports the elderly, inviting nursing homes and care facilities to join a festive campaign that encourages their residents to write letters with their hopes and dreams to Santa Clause volunteers who then help bring the elderly's wishes to life and give them gifts over the holidays
Spain
On 19th September 2021, La Cumbre Vieja volcano erupted for the eighth time on the island of La Palma, forcing over 6,000 families to evacuate and destroying 461 homes. Cabildo de La Palma offers these families a place to live while the community slowly starts to rebuild itself.
Nordics (Sweden)
Radda Barnen is a global children's charity. A panel of expert judges determine where best to invest all corporate donations, so they have the most constructive and positive impact on the children who need it most.
UK
Supporting young people across the UK through community and mental health initiatives, Little Lives UK also provide young people with the access to the technology needed to help them learn new skills and become the next generation of thinkers, creators, leaders and affiliate marketers.

Tower Hamlets has the one of the highest rates of child poverty in the UK (*CPAG 2018 and Trust For London 2020) and the First Love Foundation works holistically to improve peoples' lives and get them back on track beyond only supporting them through the food bank. As Awin's London office is based in Tower Hamlets, we wanted to donate to a charity that would directly help the members of our community.
US (Awin & ShareASale)
When we asked our American colleagues about a cause they hold close to their hearts, the majority agreed that food poverty and hunger were some of the biggest issues affecting many communities across the United States today. As the country continues to feel the economic impacts of the COVID-19 pandemic, it's reported that one in eight Americans have experienced food insecurity in 2021.
Our Awin Baltimore office has chosen to donate to the Maryland Food Bank to help eliminate hunger in their local area.
Our ShareASale colleagues in Chicago have chosen to donate to StandUp for Kids to tackle child food poverty in their community.
If you or your company would like to donate to any of these charities, please click on the links of the cause you wish to support.