Affiliate Network — Commission Factory is set for a new look with the launch of its global offering Commission Factory World Wide.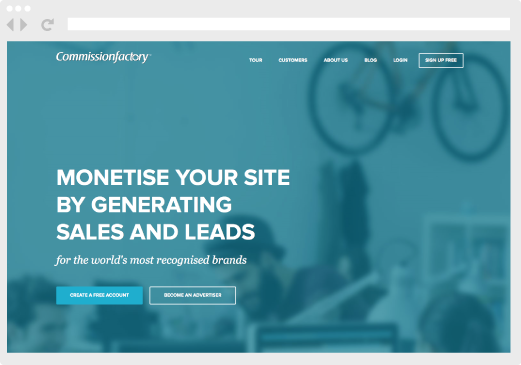 Australia's leading affiliate network Commission Factory is set for a new look with the launch of its global offering Commission Factory World Wide.
Zane McIntyre, Director of Commission Factory explained:
"Within the next few weeks we're looking at breaking the mold on affiliate marketing by launching a global solution that focuses on affiliates as much as the merchants in the industry. Using proprietary software the market hasn't seen developed on Australian shores in the paid for performance space to date. The global transition will run independently throughout the key growth areas of Canada, New Zealand and South-East Asia to capitalise on the growth in paid-for-performance marketing in these areas and reproducing the success of Commission Factory Australia."
Commission Factory, which was launched 3 years ago has traditionally focused on the Australian marketplace only. "We originally focused our efforts on the Australian online space, because we're obviously Australian and felt that for once a network needed to make Australia feel important. It's also a market we understand, being Aussie consumers, so we know our retailers well because we grew up with them and comprehend where their challenges lie."
Commission Factory is not only a standalone network with over 8,000 affiliates in Australia but also provides services through their affiliate partners such as cart abandonment, retargeting and page overlay partners operating across the globe and throughout APAC.
"We feel that with the combination of our proprietary software in the format of a user friendly interface gives merchants, agencies and affiliates granular reporting in real time with a user interface that has been lacking from the industry worldwide."
"The network is about empowering affiliates and merchants who now demand a better experience starting from the design through to having important information on their mobile devices in the form of the apps we've recently released in the major app stores with Windows Phone to follow closely in the future."
When asked to differentiate Commission Factory from other affiliate networks Mr McIntyre said: "The main difference between us and other networks is that we are incorporating up-to-date reporting of data, click-less tracking and real-time currency conversions. We have also taken the time to reinvent the importance for merchants and affiliates to have a great experience and complete transparency of their brands and publishing efforts, while keeping a focus on the networks reliability and innovative services.
He further added, "We're also very confident that whilst developing our platform we put great emphasis on being 'partner-centric'. We never compete with our clients and partners in the field of management, retargeting, abandonment and even online retail itself and instead provide the means for our partners to create their own success stories."
"What we want to do is present advertisers, agencies, and affiliates with a better network in the market. We know from years of experience we have built one of the most forward looking networks to ever come out of the Southern Hemisphere, something we know will be a force globally".