In this month's Coffee & Cake series, we speak with Nigel Samuel, Business Development Manager at Commission Factory in Malaysia.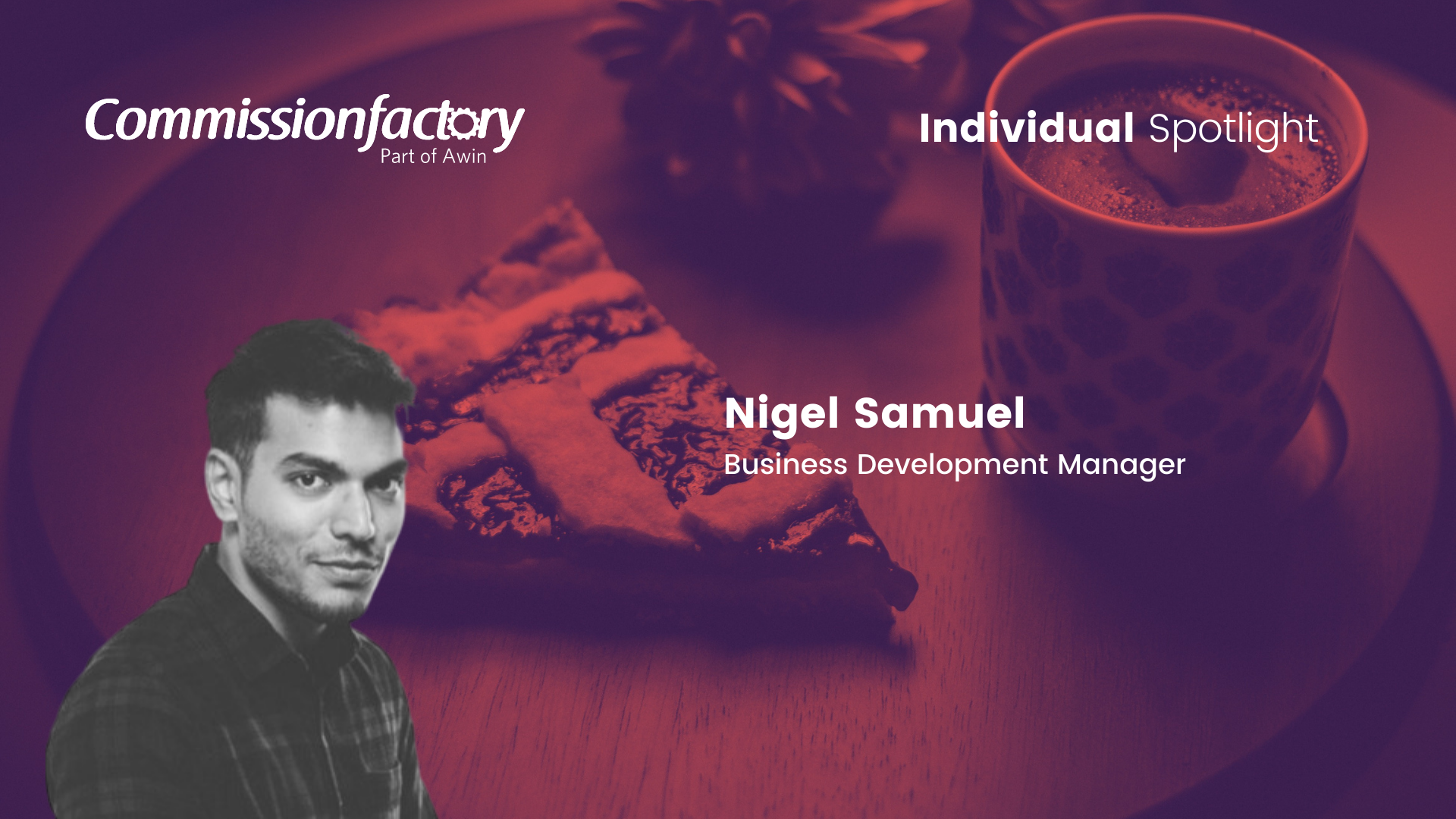 Nigel worked across multiple product and sales roles before joining the Commission Factory team in July 2020. He brings a skillset filled with diverse knowledge in the technology space. Nigel now works as a Business Development Manager based in Kuala Lumpur, Malaysia.

Tell us a bit about yourself?
I'm a positive, optimistic and outgoing individual who always wants to learn and to gain knowledge to improve my skills. Being an avid sports enthusiast, I've always enjoyed watching football, NBA and also the UFC during my free time. Also, I take part in photoshoots and modelling during the course of my college days and also several companies I've worked in the past as a side income and exposure.
The early years of my career have made me realise that I enjoyed roles that involved people, such as events and sales. I am genuinely delighted to have earned a spot at Commission Factory to grow and improve my skills in such a great company.
How do you have your coffee?
My go-to is always a hot cuppa with less milk and less sugar. However, if I had to pick one, I would pick a caramel macchiato.
What is your favourite cake and why?
Any kind of cake with cheese is my favourite.
What excites you about your role?
The ability to add value to the company with a great team and leadership has been essential to me. I also enjoy being able to learn and develop my skills with a good leader. It's been a dream come true.
What do you see as the biggest developments in the industry?
There is great potential with the advancement of eCommerce sectors within the Asian market and the acce. I firmly believe we will witness a lot of success within the Affiliate Marketing nature we uphold at Commission Factory in the coming months and years.
What would you say are the biggest challenges, and how can the industry look to overcome them, in your opinion?
I believe the biggest challenge I've seen thus far would be the adoption of affiliate marketing in the Asian market, due to the lack of education and awareness of the channel. Having said that I believe a lot of businesses are starting to adopt the affiliate marketing strategy to drive industry growth and sales with an attractive ROI. This is something Commission Factory looks to improve and educate the market through content, virtual events and webinars.
Do you have a book, podcast, or film recommendation for our readers?
I recommend The Daily Boost | Clarify your purpose podcast. You can find it on Spotify.
Who is your most played artist now?
My most played artist at the moment is The Lumineers.
What's the most surprising thing about the industry?
I wasn't aware this industry existed before finding the opportunity with Commission Factory, and now I can't believe all the possibilities the future holds.
If you would like to join the team, check out our career page.