In our first Coffee and Cake series, we speak to Emma Bhatti, Head of Advertiser Management at Commission Factory.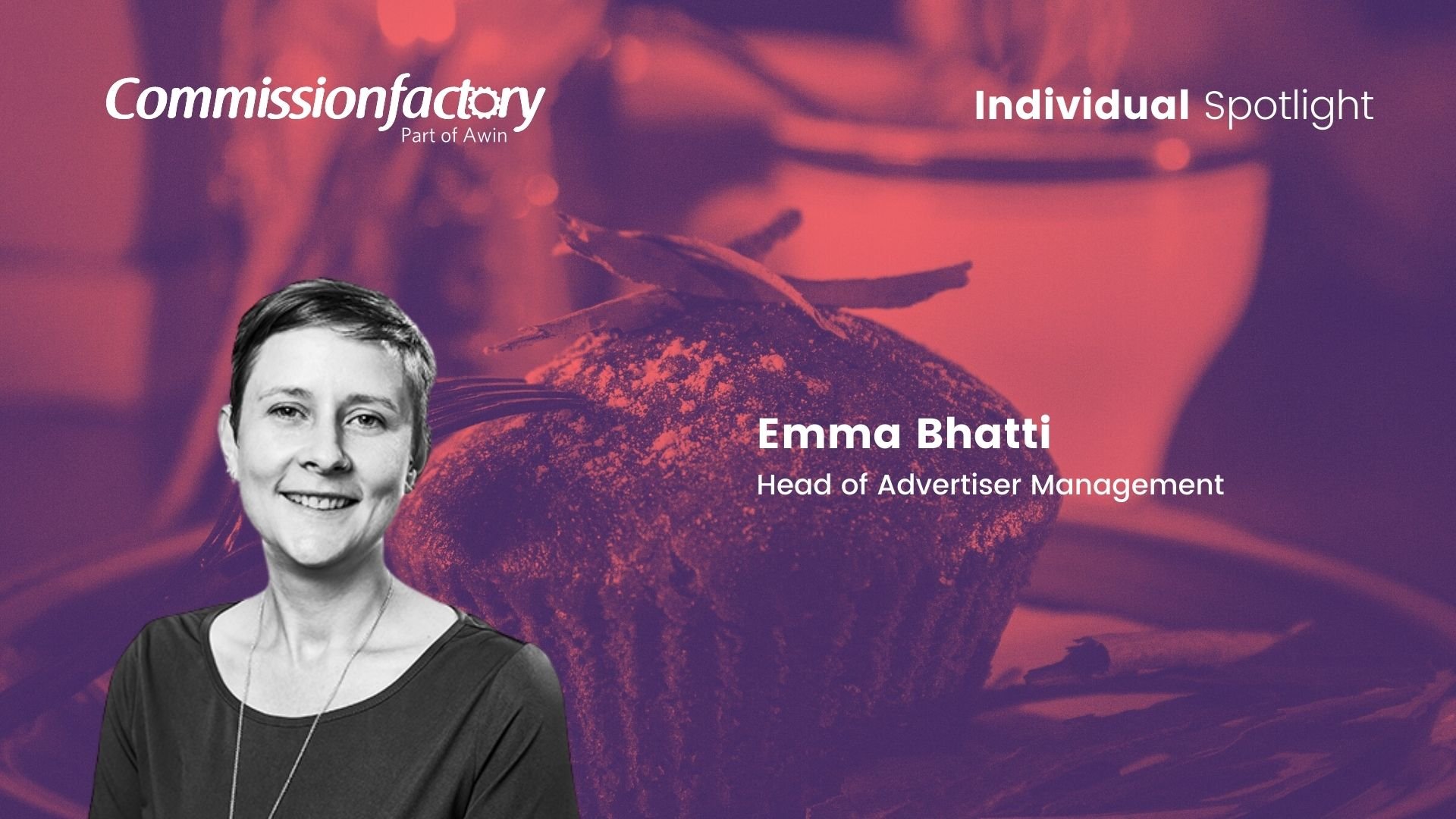 To get to know the team behind Commission Factory, we have introduced our Coffee & Cake series. Each month we will interview a different team member and give our clients and partners an idea of what they do, what makes them tick, and their thoughts on the industry and most importantly how they have their coffee and what their favourite cake is.
In this month's Coffee & Cake series, we have Emma Bhatti, who oversees the Commission Factory and Awin's Advertiser Management team. Emma joined the Commission Factory team in March 2016 and has brought more than 14 years of affiliate marketing experience across APAC, Europe, and the US to her role.
What is your role?
Head of Advertiser Management
How long have you been with Commission Factory?
I have been here for almost five years.
Tell us a bit about yourself?
I have been living and breathing affiliate marketing for more than 14 years, some of that time in the UK, US and most recently, Australia, my hometown. It's a wonderful channel to be involved in. When I am not working, I spend most of my time with my son, outdoors, for the most part, bushwalking, cycling, going to the beach.
How do you have your coffee?
Strong with a dash of milk and a little sugar.
What is your favourite cake, and why?
No explanation needed - Chocolate!
What excites you about your role?
I love leading a large and dynamic team with many different things each day, making the role diverse and exciting. It is excellent to work with many talented people across departments.
What would you say are the biggest challenges, and how can the industry overcome it in your opinion?
Ensuring that commissionable transactions are tracked across all browsers and devices is definitely a challenging area for our industry as privacy regulations and requirements have changed over time. Compensating publishers fairly is crucial to the ongoing success of the channel and the CPA remuneration model. Making sure advertisers are compliant with any tracking updates is a big focus for us as a network. It sometimes requires different solutions depending on the advertiser's capabilities. It may be a combination approach or a reintegration via an updated or new plugin, implementing S2S. Awin developed bounce-less tracking in 2019 to ensure 100% compliance in this.
Do you have a book, podcast or film recommendation for our readers?
I am currently reading the latest novel in the Stormlight Archive series by Brandon Sanderson; a great series if you are into epic fantasy books!
What do you love about the industry?
I am a people person, so I love the relationship-based nature of the industry. Also the diversity, no two days feel the same.
If you would like to join the team, check out our career page.