Our latest Coffee & Cake series is with Angelique Assad, our superstar Product Marketing Manager at Commission Factory.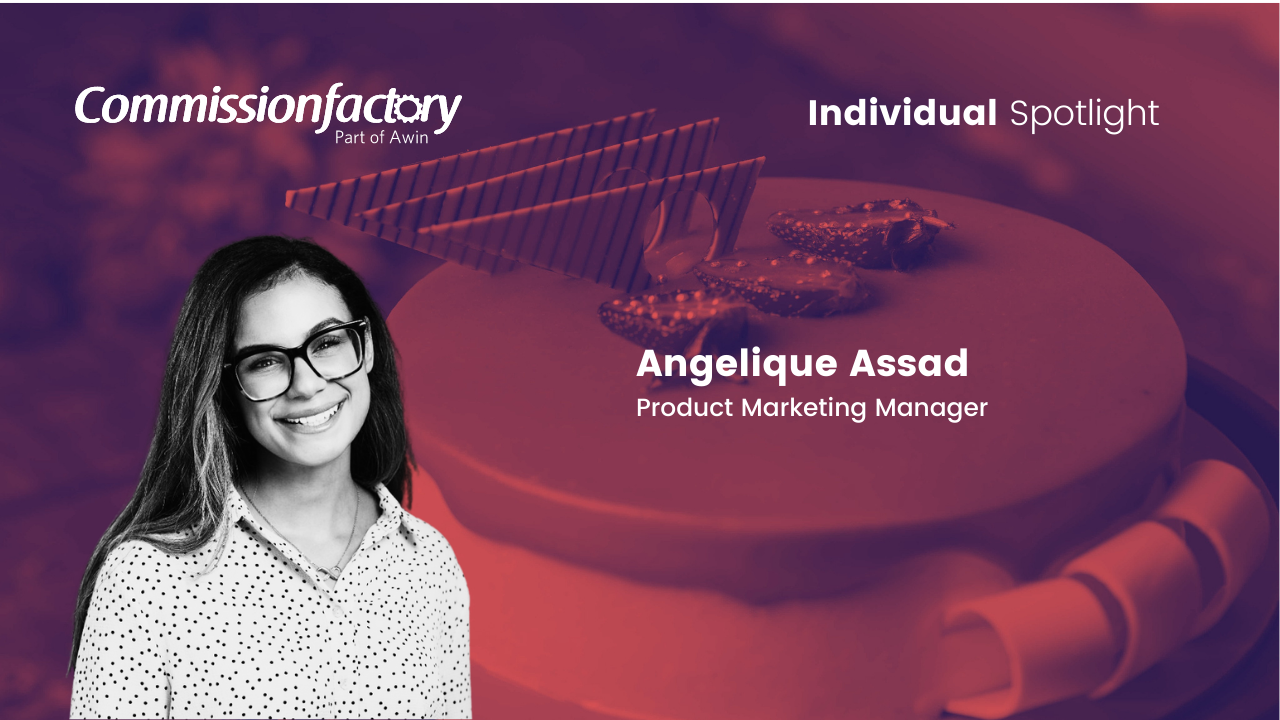 Angelique Assad joined Commission Factory in April 2021 as the Product Marketing Manager of our ever-growing Marketing department. Although, it feels like she's been here forever (in a good way, of course!). We sit down to talk about her role in Commission Factory and her thoughts on the affiliate marketing industry.
Tell us a bit about yourself?
I love getting creative, both in the workplace and in my personal life. If I could DIY everything, I would. I'm an artist at heart, with several illustrated children's books up my sleeve and my very own book on the way!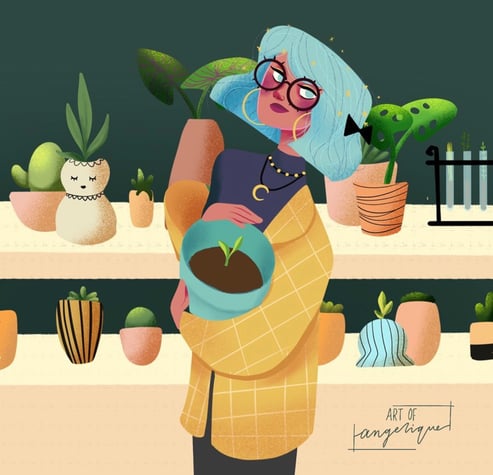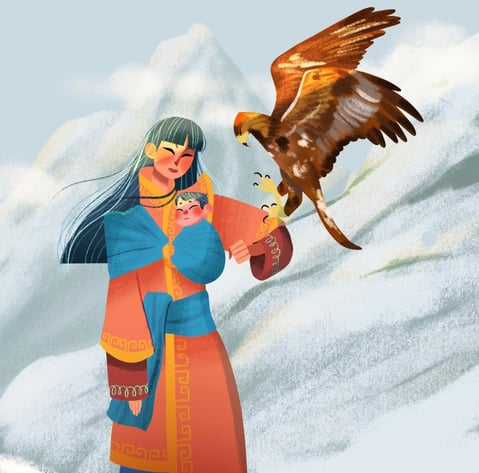 How do you have your coffee?
It depends on the weather! I can't go wrong with an iced latte or cold brew with a dash of milk when it's warm. I opt for a classic flat white during the colder months - not too much foam, but not anything too bitter.
What is your favourite cake and why?
I do love a good cheesecake or ice-cream cake (the child inside me can't help it!). Also, one can't go wrong with a good sponge cake! Basically, I'll eat all cakes.
What does your job involve?
My role is quite diverse! I am the channel between Marketing, Sales, and Product, so I make sure that each team knows what the others are doing, and I manage the expectations across these teams. I am also responsible for creating all marketing content that speaks of our product offerings and ensuring a unified customer experience from the sales process right through to the customer service and marketing aspect.
What excites you about your role?
I love that I have eyes and ears everywhere in the business. It's exciting to hear the different perspectives from the teams and work together to problem-solve and develop a creative, out-of-the-box solution while ensuring that all groups are satisfied and cohesive. I'm so happy I finally have the opportunity to marry my creativity with my analytical side to design a cohesive product marketing strategy that ties into the overall marketing and business strategy.
What do you see as the most significant developments in the industry?
With eCommerce being an absolute no-brainer for companies that want to survive lockdowns, it's interesting to see how social media channels use affiliate marketing to boost advertisers' and affiliates' efforts. So many businesses have to find new ways to deliver their product or service, which has opened up the way forward for innovative eCommerce technologies.
What would you say are the biggest challenges, and how can the industry overcome them, in your opinion?
A huge challenge is a sudden shift to a purely online experience across the world. While online having always been important, many verticals rely heavily on brick-and-mortar stores because their offering or service is based on direct customer interaction. Offering innovative alternatives, pivoting marketing spend, and understanding the shifting needs of customers can help so many of these industries stay relevant in a new environment. It's all about understanding how the customer experience has changed and finding ways to solve the novel problems that customers are now facing.
Do you have any interesting facts about yourself that people do not know about you?
I was so close to doing a Bachelor of Animation and International Studies so that I could live in Canada or Germany. However, I changed my mind last minute to a Bachelor of Commerce.
Do you have a book, podcast, or film recommendation for our readers?
If you like slow-burn thrillers, I'd recommend reading 'Woman in the Window' by A. J. Finn. This excellent podcast called 'Show Me the Meaning!' also highlights an in-depth analysis of movies' meaning and cultural significance. It's perfect if you miss analysing texts in high school English.
My favourite film is Thor: Ragnarok. Anything from Taika Waititi is fantastic! Kind of weird but fantastic!
Who is your most played artist now?
Giveon.
What do you love about the industry?
I love that the industry is filled with people who genuinely love what they do. It's not just a place where people have simply 'landed'. Everyone has come into the industry to make a difference.
What's the most surprising thing about the industry?
It's so much bigger than I'd anticipated. The industry is a significant revenue stream for those who have properly integrated it into their marketing strategy. However, so many people who aren't in marketing don't even know what "affiliate marketing or partner marketing" is.
Commission Factory is a diverse workplace that values every unique voice within the team. We believe in allowing each team member to be their complete and authentic self. To join our team, check out our careers page.