In conjunction with National Love Your Pet Day, Commission Factory celebrates the pets in our lives – and the online stores that keep them happy!

Each year, the 20th of February marks the celebration of National Love Your Pet Day. For pet owners, these furry (and scaly) animals have become like family to our households, and it's a time to show them just how much they matter to us.


Pets in Australia
Australia has one of the highest pet ownership rates in the world. Up to 69% of Australian households own pets - equivalent to 6.9 million homes to date. Dogs are the most common pets in our families, followed by cats and birds.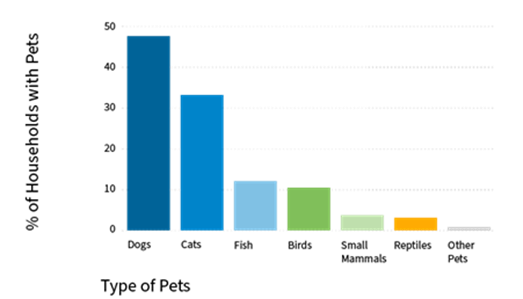 Source: https://kb.rspca.org.au/knowledge-base/how-many-pets-are-there-in-australia/
Pets bring a significant positive change in our lives, with 85% of pet owners saying that their pets have improved their mental and physical health. But as much as our pets love us, we love them back equally! Australians spend over $33 billion annually on pet food, accessories, and vets.
With over half of the Australian households owning a pet, it's no wonder the pet industry is big. The market is worth more than $13 billion dollars, and many retailers are keen to be consumers' No. 1 choice for pet food, products, and health.


Pet retailers that make us smile
Australians turn to pet retailers for the best products and offers in the market, and these retailers help us give our pets the best care and support. Here are two pet retailers that make us smile at Commission Factory, and if you're a pet owner, don't forget to show your animal love today by shopping with them!
Pet Circle
Pet Circle is Australia's largest online pet supplies store selling the widest range of pet food, medications, toys, accessories, and treats, with over 13,000 products available for pets big and small. They are focused on making shopping for pet supplies as easy and convenient as possible by providing fast shipping, a best-price guarantee, an Auto Delivery subscription service, awesome customer service, and free 24/7 online vet advice. Additionally, Pet Circle donates food and supplies to more than 100 animal rescue organisations each year.
Pet Circle has vast selection of pet food, including premium brands like Royal Canin, Hill's, Advance, Purina Pro Plan, and Instinctive Bite. Through the company's 'Auto Delivery' service, pet parents can schedule recurring deliveries for pet supplies right to their door and save up to 20% off selected brands. It also saves time and eliminates the hassle of lugging big heavy bags of pet food home, allowing pet parents to spend more quality time with their pets.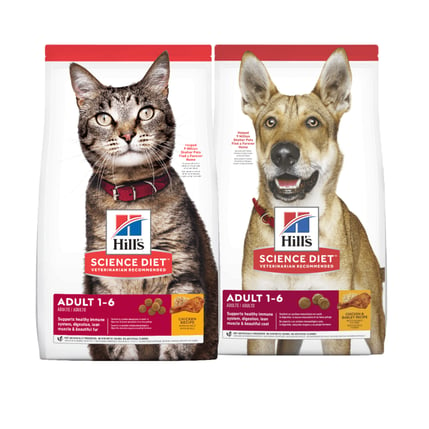 Pet Parlour
Pet Parlour is created for pet owners by pet owners. Its online pet shop stocks over 5,000 products for dogs, cats, birds, and other animals. With a strong goal to search for and create the world's most comfortable pet products, the company is the proud owner of Fur King – an Aussie-owned pet bedding retailer.
Fur King's notable product includes the Calming Dog Bed, a faux fur anti-anxiety dog bed, and the "Ortho" Orthopedic Dog Bed, Australia's only personalised orthopedic dog bed. To date, the company has over 500 5-star reviews on its pet bedding by dog owners.
The only personalised orthopedic dog bed in Australia, the Fur King "Ortho" Orthopedic Dog Bed is an absolute luxury for your best friend. Pet Parlour and Fur King are Australian-owned, with water-resistant dog beds that are machine-washable!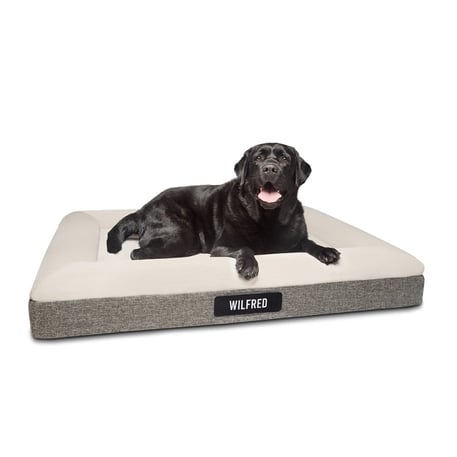 What can you do on #LoveYourPetDay?
National Love Your Pet Day is an excellent time to show our love to the pets who need them the most.
Last year, the RSPCA received over 90,000 animals in their shelter. This overwhelming statistic indicates that animal welfare is a prevalent issue that needs to be addressed. As pet-lovers, there are many ways to help animals in need.
To join RSPCA in its cause, consider volunteering your time or giving a donation to the organisation. If you'd like to be an animal's forever home, you can also adopt a pet at your local RSPCA.


---
Are you a pet retailer? We're here to help!
The pet industry is going strong in Australia, and this growth is here to stay for the forseeable future. There's no better time to capture the market than now, and you can do this by building the right partnerships for your brand.
Commission Factory is not only the Asia-Pacific region's largest affiliate platform, working with more than 800 of the world's biggest brands, but it is also a performance marketing platform that allows content creators and influencers to earn money and online businesses to increase sales.
If you're a pet retailer looking to kickstart or boost your affiliate program, get in touch with us to learn more about working with Commission Factory.