Black Friday 2018 saw more participation and excitement than any other year, the penny has finally dropped on this annual retail event.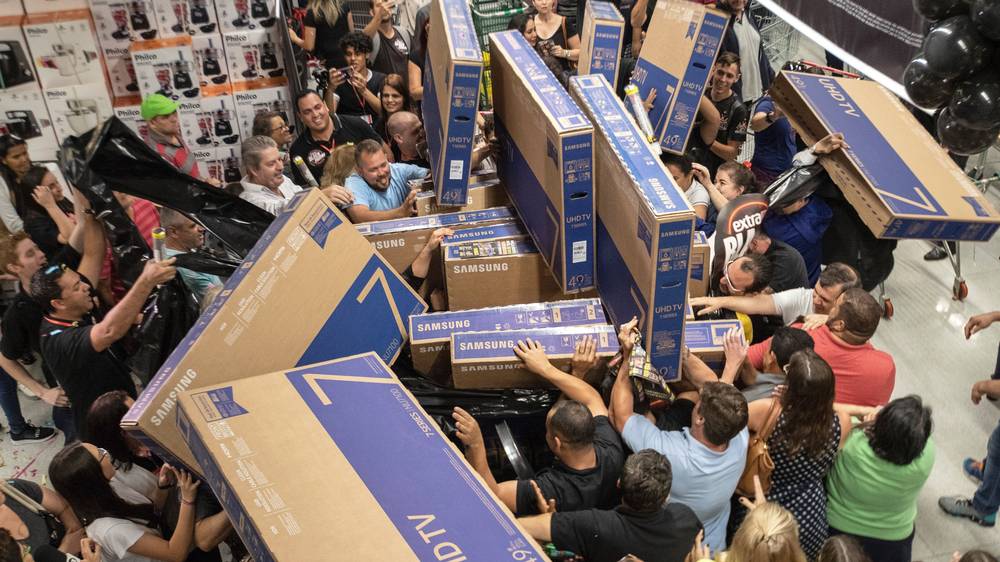 Black Friday, for many Australians in past years, was a non-event, except for the horrifying and yet entertaining YouTube clips of Americans storming the entrances of stores just after midnight to snap up the best bargains and to take part in this most famous ritual of American consumerism. This year in Australia we didn't sit idly by, we got involved like no other year before it and retailers saw some of the largest single-day sales spikes ever.
Affiliate networks such as ourselves are exposed to some amazing insight on this day as we cast our eyes over the sales being generated from our database of hundreds of retailers and tens of thousands of affiliates. The moment the clocks ticked over to 12:00 am on Friday the 23rd of November the sales starting pouring in with people cashing in on deals before products sold out, this lasted for 24 hours and did not let up, crashing some retailer websites in the process that weren't able to hold up to the strain.
Sales events such as Black Friday work on the premise of scarcity and loss aversion, a timed event - so get in quick or miss out. Whilst in the past Black Friday for Australians was as much about watching the chaos unfold in the USA, this year, much like Halloween, the event has found itself become a part of our annual calendar with about 21 percent of Australians participating and spending about $320 million over the weekend online and in store.
Some have expressed concern over whether the event evolves more into an online event (potentially making Cyber Monday redundant) and that it will eat into the foot traffic normally seen around this time of year.
Deloitte national retail leader David White said that "Australian retailers are investing a lot more into their digital strategy to keep up with Amazon's newly launched presence in the country. In the United States 57 percent of total household spending is done online and in Australia online spending is only 10 percent."
"It is a drop in the ocean, still the majority of sales will be in store," said Mr White.
Network by the numbers
Comparing some of our key metrics to last year, Commission Factory saw a tremendous increase in sales volume from Black Friday 2017:
Transaction volume up 83%
Average order value at $135.52
Sales revenue up 118%
Commissions up 92%
Initially, we had predicted that we would see 40 to 50 percent increase in most metrics from Black Friday 2017 - we're glad to report how wrong we were and did not even come close to predicting the numbers we saw. The traffic and hits to our server increased so substantially for a given day that our servers even started to panic thinking we were seeing a DDoS (Denial of Service) attack - although can confirm this was not the case.
With a network of over 600 online retailers we saw the highest participation in Black Friday we've ever seen, this year there was simply just a bigger buzz and excitement in the air for the event, and for some of our advertisers, it marked a momentous occasion for the affiliate channel and single day trade. Annie Hart, the Digital Media Co-ordinator for T2 Tea said:
"This year's Black Friday marked our strongest online trade event to date this year. Some of our highest conversion rates were seen via affiliate referrals. We've scaled our affiliate network over the last 12 months and have seen huge growth on this channel as a result, with clicks, conversions and revenue up more than 1000% since last year."
We could not have asked to be a part of a better result and contributing to the success of our retailers.
Whilst Australia is credited for being one of the world's fastest adopters of new technology, we are sometimes a bit slower on the uptake of annual events. Black Friday, whilst a slow start for Australia, has now ramped up considerably, jumping forward in leaps and bounds that shows no signs of stopping and has become a sales event worthy of marking in our calendars in advance.