As an extraordinary year concludes, Awin
Global
donates $32,300 AUD on behalf of our partners to local COVID-supporting charities worldwide.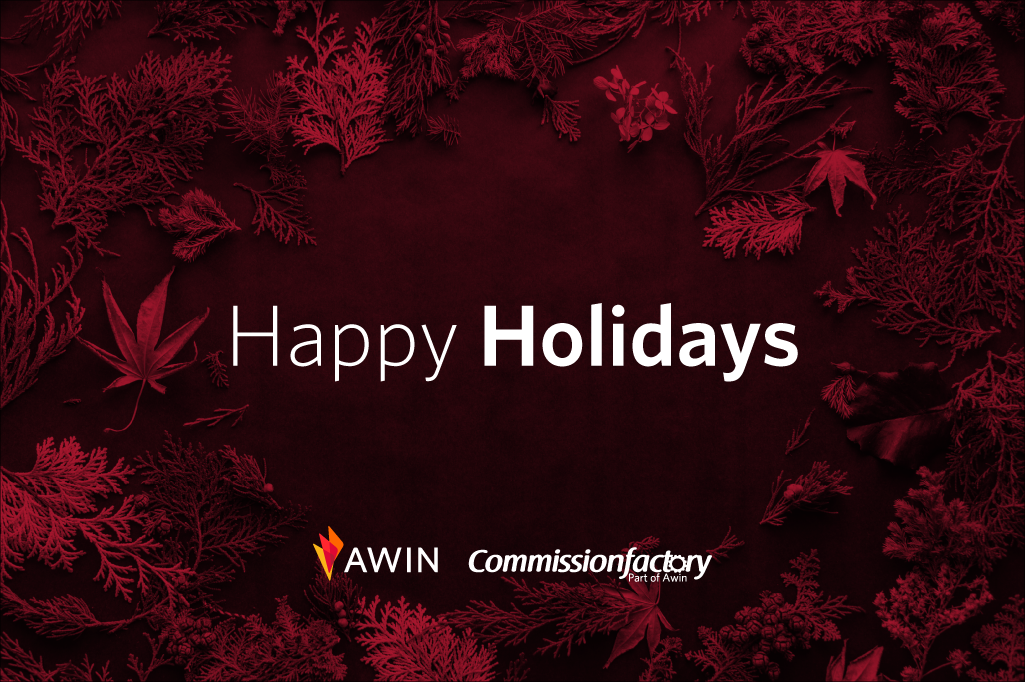 This year has forced everyone to review the status quo and quickly adapt to something we had no real comprehension of. A core focus of ours throughout 2020 was to ensure that clients felt supported during a difficult time. We also thought it made sense to extend that support to those who need it most across this festive season. Below is the Awin COO Adam Ross, who personally thanks clients for their continued partnership throughout 2020 and touches upon our global initiative.
This year has forged many new learnings and has shown how we all provide pillars of strength and solidarity within our communities when it is needed the most. With that said, Awin Group felt it appropriate to invest our holiday budget into rebuilding communities where Awin Group's offices are. While much work is still required, Commission Factory is delighted to support the initiative in any way that we can alongside Awin. Below is an overview of local charities that have been donated to below with hyperlinks in case you would like to donate too
Thank you for another successful year. Please stay safe and well this holiday season.
Charities
Europe
Benelux Rode Kruis has been selected for their four-tier support throughout the pandemic with medical help, food aid, shelter and psychosocial help for those who are either alone or need it.
DACH
Die Tafeln in Germany collects surplus food and distributes it to those in need. With an extreme increase in help needed throughout the crisis, the donations will go towards feeding many across Germany this holiday season.
Eastern Europe and The Nordics Centrum
Praw Kobiet (Women's Rights Centre) is dedicated to fighting for gender equality by supporting women against all forms of violence and discrimination in private, public and professional life. This important initiative is needed even more so with an increasing number of women not being able to leave their home environment due to the pandemic.
France
Foundation de France assists carers, helpers and people in highly vulnerable situations who have been hit hard by the crisis.
Italy
Sociolario's daily mission is to support those with disabilities and their families. The pandemic forced many to change the way they usually operate, and this donation will help with projects and activities availableto take part in either virtually or at home.
Spain
Banco de Alimentos de Madrid obtains food and re-distributes it to those in need within Madrid. The demand for food charity has increased more than 40% since the beginning of the crisis in Madrid, and Banco de Alimentos de Madrid serves 190,000 beneficiaries through 540 legally recognised charities.
UK
In Kind Direct have unveiled their Christmas with Kindness campaign that will see the delivery of a range of essential products, from basics to meaningful feel-good gifts, to those across the country who are facing a very different holiday season this year.
North America US | Baltimore
The Maryland Foodbank ensures Maryland's local communities have enough nutritious food to meet their growing needs both today and for the foreseeable future. It also helps to ensure the safety net is there for those who may be facing food insecurity for the first time.
US | Chicago
My Block, My Hood, My City helps underprivileged young people overcome poverty and violence. Furthermore, My Block, My Hood, My City is donating food, medicine, hand sanitiser and toiletries to seniors during the coronavirus pandemic.
South America | Brazil
ChildFund Brasil provides kits with food and essential hygiene items to children from vulnerable families to help with the COVID crisis as part of their current campaign, No virus, no hunger. Compassion. Our donation will help not only in preventing the virus from spreading in vulnerable communities but also in supporting children whose parents lost their jobs due to the pandemic.
Australia
Malpa Project was founded to address the vast inequality in health between Aboriginal and non-Aboriginal Australians. The donation will help aboriginal leaders keep their communities safe from COVID-19 and support the Young Doctors program, training 2000 young aboriginal Australians, ensuring they get an experience that puts them in charge of their future.