The
Commission Factory
P
ublisher
team
and our
affiliate partners raised a teacup
yesterday for
Australia
's
Biggest Morning Tea
in aid
of
the
Cancer Council.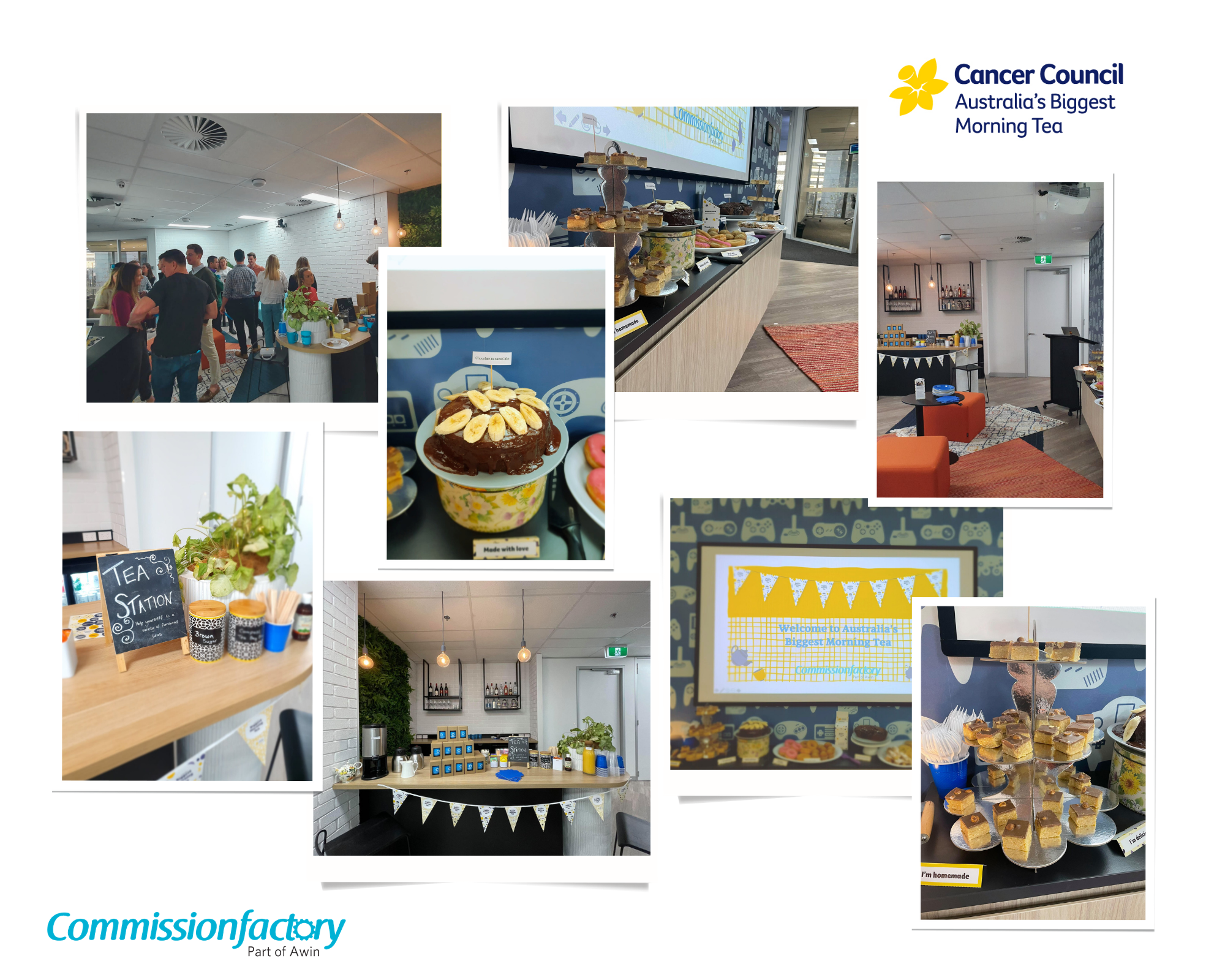 As tea and cake lovers at Commission Factory, we thought Australia's Biggest Morning Tea was the perfect opportunity to throw a tea party and share our home-baked cakes with our affiliate partners. Together we raised $1000 to go towards cancer research, support services, and people impacted by cancer.
Commission Factory Bake-Off
As well as monetary donations, Australia's Biggest Morning Tea gave the team the opportunity to show off their baking talents, get creative in the kitchen and donate their homemade baked goods for the tea party. We had chocolate cake with Brigadeiro, a Brazilian treat, gluten-free caramilk slices, chocolate hazelnut slices, chocolate banana cake, and authentic French crêpes to name just a few of the sweet treats. It was a sweet tooth's dream.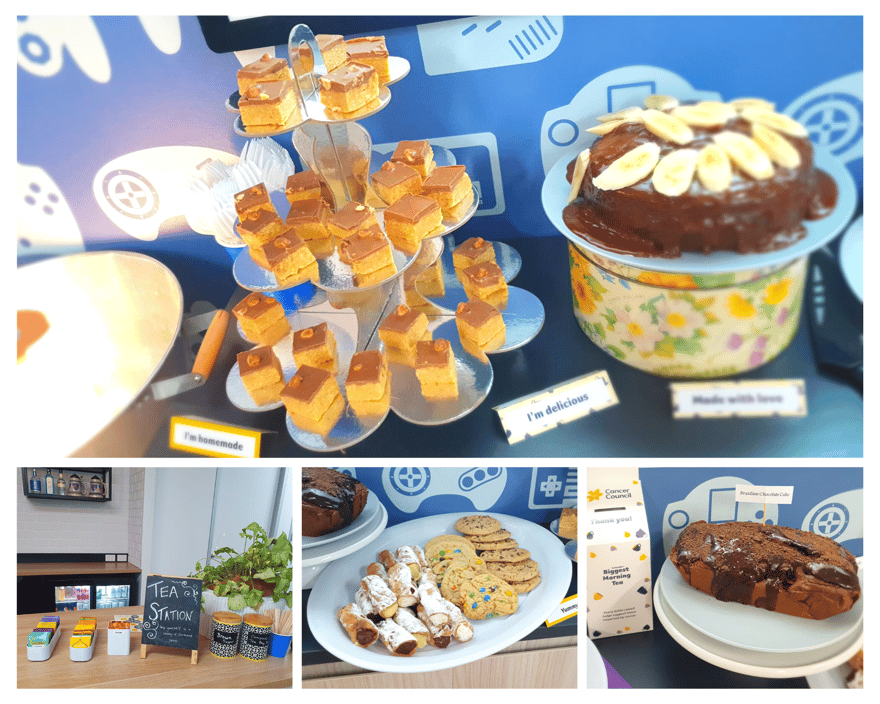 How will your donation
s
help?
Every donation helps fund world-class cancer research, which has already increased cancer survival rates from 49% in the 1980s to 69% today. The donation will fund prevention initiatives like the HPV vaccine and the new cervical screening program, which have put Australia on track to become the first country to eliminate cervical cancer as a public health problem. Plus, your donation will also help fund support services for the 150,000 Australians who are diagnosed with cancer every year.
$25:

Protects 15

children from potentially harmful sun exposure through

the SunSmart school program.

$43:

Ensures a

cancer nurse is available on the Cancer Council's free, confidential telephone service (13 11 20)

to offer support to those in need.

$155:

Provides

transport and a night's stay

at a local Cancer Council Lodge for people who need to travel for vital cancer treatment.

$510

: Helps provide annual training to

Support Group Volunteers

so they can offer ongoing emotional and practical support to those impacted by cancer.

$1000:

pays for an analysis of two

gene samples for a research project

, helping to progress cancer research.
Thanks to our affiliate partners, Honey, Cashrewards, Klarna, Raiz, Groupon Reach Network, LoyaltyNow, and Reward Gateway for joining us yesterday and donating to the cause, and a massive thank you to the bakers in the office.
"We really wanted to come to together as a community to give back and participate in such an impactful and important cause. We're filled with gratitude for all the support from our partners, internal staff, and Commission Factory for the generous donations made to help achieve our goal of raising over $1,000 for Cancer Council! It was wonderful to be able to see some friendly faces in person and share our newly redesigned collaboration spaces. We hope everyone enjoyed their tea and treats and we're very much looking forward to making Australia's Biggest Morning Tea an annual event at Commission Factory."
Amanda Calkins - Publisher Development Team Lead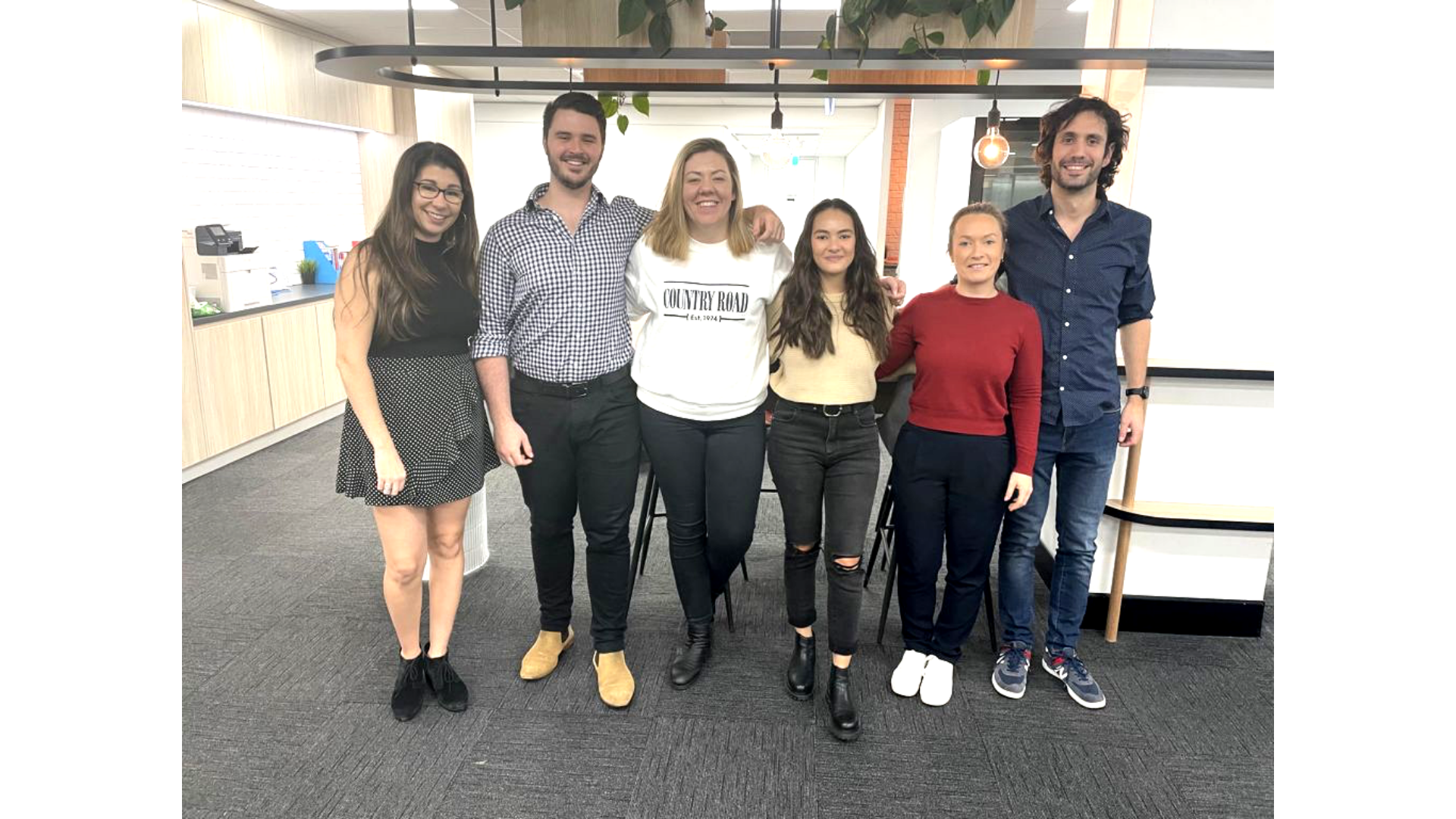 We believe as a community we can help Australia take big steps towards a cancer-free future.