Commission Factory team went down to Melbourne for Power Retail's 5th annual All-Star Bash black-tie event, celebrating Australia's leaders and influencers e-commerce.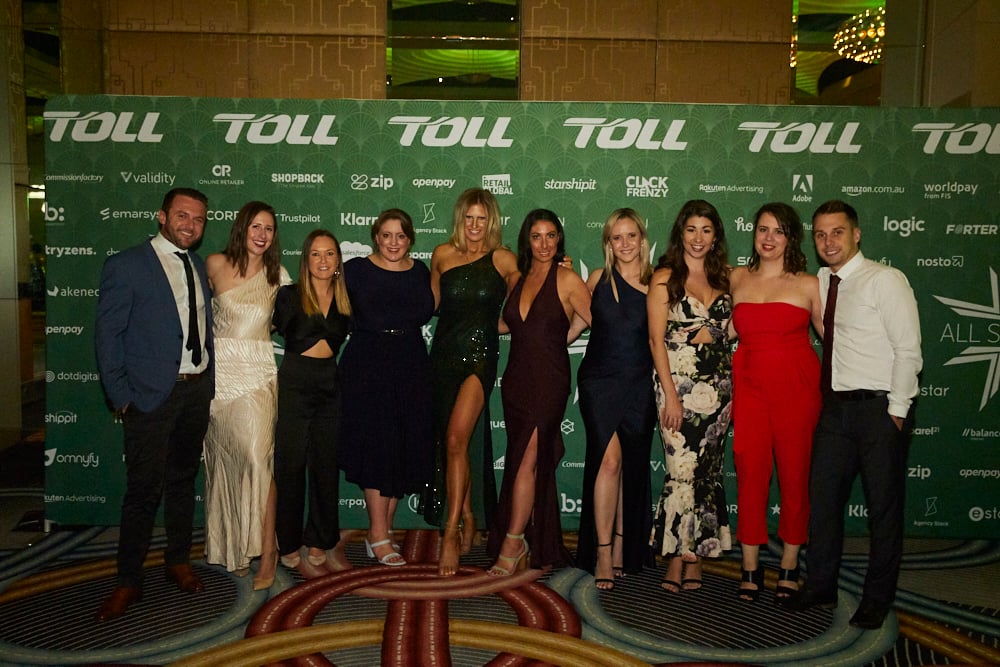 All Star Bash was held at the glamourous Palladium Crown with over 650 people in attendance, their biggest event since 2015. This year we were proud to be a Sponsor for the fourth year in a row, sharing in our clients' success and enjoying the evening festivities. Janina Hagen, Client Services Team Lead at Commission Factory presented the winner of the Punching Above Their Weight award. The award was dedicated to a small-scale retailer who achieved outstanding success, competing against larger retailers. The nominees for the award were Designerex, Flora & Fauna, Hello Molly, Hooked Online, MyDeal. A massive congratulations to Flora and Fauna for winning the award.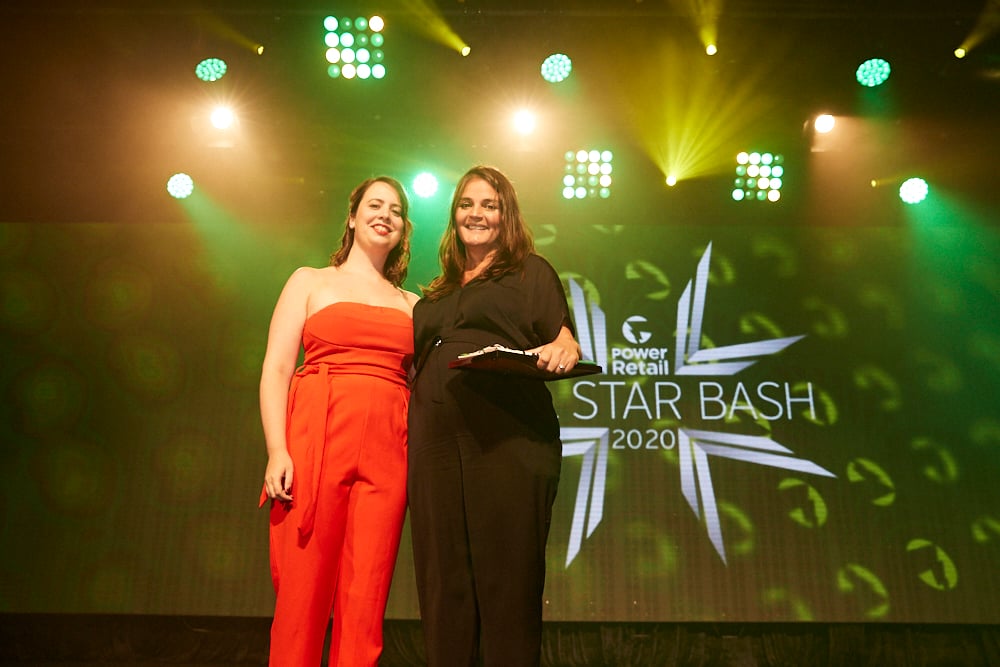 Janina Hagen, Client Services Team Lead at Commission Factory (left)Julie Mathers, CEO, Flora & Fauna
It is clear to see how the industry has jumped leaps and bounds in the online retail space, simply by looking at the categories presented and the number of awards presented in 2017, from 12 awards to a massive 23 awards presented this year.
Best Native Retail App, Top Mobile Experience, Site Performance, and Best Cross Border Performance are some of the award categories presented on the night, demonstrating how times have changed since 2017. The new categories enables all retailers, small or large, who are focused on exceptional customer-experience a spotlight, beyond vertical success.
Congratulations to our clients
All Star Bash Category Winners
Congratulations to all the winners and the finalists.
No.1 Online Retailer: Woolworths
Power Retail All Star Legends: Kate Morris CEO, Adore Beauty & Tony Nash, Booktopia
Top Small-Medium Retailer: MWave
Top Online Only: The Iconic
Most Improved Online Performance: PETstock
Top Mobile Experience: Baby Bunting
Top Department Store: Bunning Warehouse
Top Home & Decor: Spotlight
Top Electrical & Office: Officeworks
Top Sports & Leisure: Rebel
Top Health & Beauty: Chemist Warehouse
Top Fashion: The Iconic
Top Site Performance: Klika
Emerging Online Retailer of the Year: Baxter Blue
Top User Experience: Adore Beauty
Best Cross Border Performance: Cotton On
Top Innovator: Adore Beauty
Best Email Marketing: Mecca
Top Customer Experience Award: Adore Beauty