More than 400 of Australia's best dressed digital retail professionals descended on Melbourne for this annual event.
The Power Retail All Star Bash has cemented its place as the most exciting event on the Australian retail calendar. This year's event brought together some 400-odd retail industry figures who celebrated the best and brightest that online retail has to offer.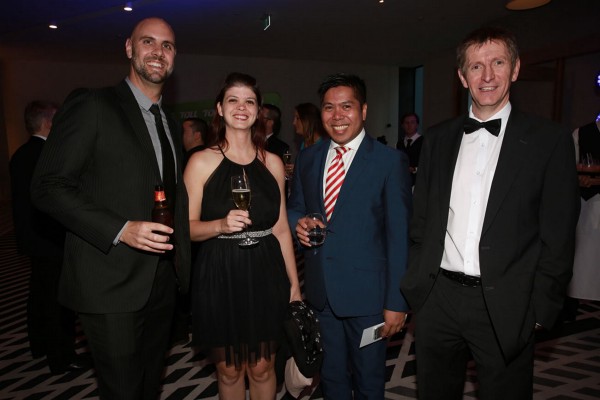 The Power Retail All Star Bash is not only an event that celebrates the best in the business but also a night to launch the annual and much anticipated E-Commerce Leaders Playbook which recognises top performers in Australia with their Top 100 but also the Top 20 in New Zealand.
Filled with a huge amount of content for anyone in the biz you'll find all the latest industry news, resources, tips and tricks and advanced e-commerce strategies, whether you're an SME or Enterprise. A resource that's vitally important now more than ever. The past year has seen such rapid growth in online retail with ever evolving trends, new tech and of course new challenges. Australia's online retailers have not only met the vastly changing consumer demands, but have led it.
The time has come #powerretail #allstarbash #commerce #ecommerce #retail #digital #shopping #news #media #star #shop #celebrate #awards pic.twitter.com/CzyNI8g8kk

— Power Retail (@powerretail) February 23, 2017
"You represent the elite of this industry, the best of the best, the tip of the spear driving exceptional results and delivering worldbeating e-commerce experiences to millions of online shoppers here and abroad," said Power Retail Publisher Grant Arnott in his opening address.
"The people in this room tonight are largely responsible for the generation of $21.65 billion in online sales last calendar year, with 10.4% growth, and importantly, 81% of total spend is on domestic brands."
All Star Bash Category Winners
We're especially excited to congratulate our clients vinomofo, Woolworths and Mon Purse for their wins — all highly deserving of your accolades.
Top Online Only: Catch of the Day
Fast Movers: General Pants
Top E-Commerce Group: Lux Group
Top Ebay Seller: The Good Guys
Top Mobile: OzSale
Top Social: Lorna Jane
Hot Innovators: Vinomofo
Top Cross Border: Chemist Warehouse
Travel Bookings: Jetstar
Ones To Watch: Speedmaster
Punching Above Their Weight: Mon Purse
Top Retailer for 2017: Woolworths