We only get one chance at a first impression, so make it a good one.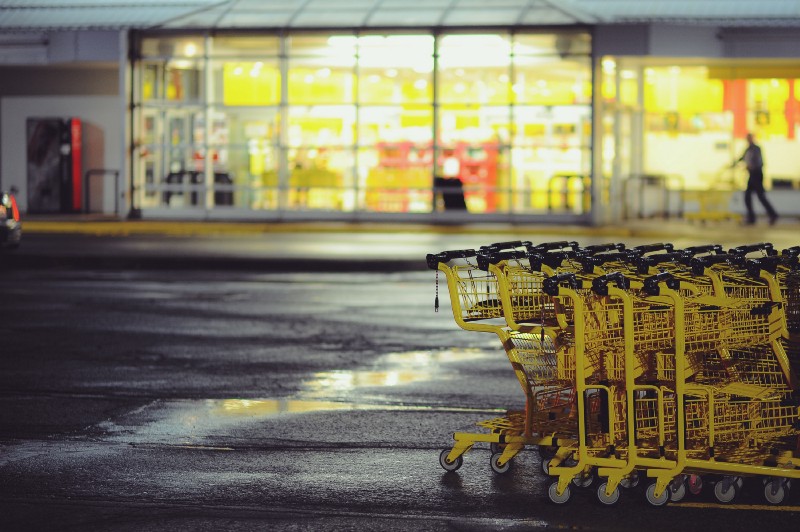 As an affiliate network we have many advertisers who want to start an affiliate marketing program to build their revenue and they struggle to attract affiliates to promote them. Why? Because of a bad shopping cart experience.
If you have an online store, the chances are that sometimes your customers abandon their cart and you can't pinpoint the reason. A bad shopping cart experience is the most likely reason and this can result in a huge loss of revenue for your brand. We'll show you some simple steps you can take to reduce the chances of this happening, so your conversion rate increases.
What is cart abandonment?
Cart abandonment is when a customer almost gets to the point of purchase and decides not to go through with the purchase. This can be for a number of different reasons for this, and it has a real impact on your revenue. If all of the people who went through to the basket purchased, how much more could you stand to make?
In 2017, the cart abandonment rate was 77% globally. This is a huge number, and in 2016 bandt reported that that Australia has the highest cart abandonment rate in the World according to data from Sale Cycle. So what do you stand to gain from increasing your conversion rate?
If your website has 150,000 visitors per month, an average order value of $100, and a conversion rate of 0.82%, your revenue would normally be $123,000 per month. Even with an increased conversion rate of 1.32% (just a 0.5% increase) your revenue would increase to $198,000. That's an extra $75,000 per month, and an extra $900,000 of revenue per year.
The conversion rate varies for different categories of retailers but on average it sits at between 1-2%.
Why do people abandon their carts?
If you're going to work on reducing your cart abandonment rate, then it's important to understand some of the reasons that people abandon their carts.
A study by Statista on US consumers has shown that the most common reasons to abandon a cart include expensive shipping, they were just browsing or researching and not looking to buy, there was no free shipping, the customer was unaware of shipping costs, the shipping is slow, there's a long process to check out, or there is bad site navigation.
Of course, these are just a few reasons that people might abandon their cart, and there may be other reasons that people are abandoning the cart on your website. It's important that you go through the checkout with a critical eye so that you can iron out any flaws.
Cart abandonment emails
One good way to reduce your cart abandonment is using a cart abandonment email, which gets sent to customers who have added something to their cart, and then left your website to remind them to come back and purchase later.
How to customise cart abandonment emails
So, how do you customise a cart abandonment email so that it makes someone want to come back and complete a purchase? The key is to get their email address early, and some information you can use in your emails.
A good subject line: A good subject line can stop a user from mistaking it for a general marketing e-mail. You want it to be snappy and catch their attention so that they don't just ignore it, or delete it.
Personalisation: This is key to getting people to come back and purchase on your site. If you send them a generic email after they have already been to your site and almost converted, this won't work well. Instead, address them by their name, and remind them of what they have put in their cart.
Speed: Sending someone an email three days after they added something to their cart is too late, and they may have already found something elsewhere. Instead, sending your email within the first hour can dramatically increase your chances of conversion.
Include an easy way to get back to the cart: If the cart isn't easy for someone to get back to using your email, then they are very unlikely to convert. Make sure there is a clear link or button that takes them straight back to the cart in one click.
Think about offering a discount: If you look at the reasons people abandon the cart, shipping costs is one of them, so if you can offer them some kind of discount then this may tempt them to finish their purchase. You don't have to do this every time, you can even wait for a couple of days before you resort to this.
Reserve the items in the cart: Scarcity, or the impression of it can lead to more sales. If you send an email letting them know that you'll reserve the items in their cart for them for a set period of time, and once that period is up, you'll release the inventory for sale again.
Tips for reducing your cart abandonment rate overall
It's important to look critically at your website experience as a whole to try and reduce the amount of cart abandonment. Of course, you're never going to have a 0% cart abandonment rate, but it can always be improved.
Reduce the amount of steps it takes to finish the purchase: Amazon has this nailed with their one-click ordering. As long as you're logged in you can click once, and your purchase is on the way. Don't make it a requirement to create an account, and your conversions will increase. Of course, you'll still need to get vital information (such as a contact e-mail, a name and a delivery address), but if there are less steps, people are more likely to buy.
Include shipping costs upfront: Earlier, we saw that shipping costs are one of the main reasons that people abandon their cart. If you make sure that you let people know how much their shipping is going to cost from the get go, they are less likely to have a surprise when they get to checkout.
Optimise for mobile: If your website isn't optimised for mobile, then you're losing out on potential sales. Many people like to browse on their phones, and if your website doesn't function you have the potential for losing a customer to a competitor
Optimise for cross device sales: Most people use more than one device to make a purchase. For the majority of people, they browse on their phone, and then go through to purchase on their laptop. Make sure that you're tracking your customer on mobile and desktop so that they don't get frustrated.
Get people to sign up quickly and easily: By getting people to sign up quickly and easily, you can use their email address to send them cart abandonment emails and get them to convert into sales. You can also use it to personalise their experience on your website.
Keep your cart visible: This might not sound like rocket science, but it's important for a customer to be able to see their cart, especially when they have added something to it. This serves as a visual reminder to them to go through to purchase.
Make it easy for people to get in touch with you: Sometimes people have questions about a product and if it's hard for them to find out how to contact you then they might go elsewhere. It's better to have an accessible contact number or email so people can get in touch with you directly.
Offer varied payment methods: Offering varied payment methods including credit cards, and online wallets can help you to increase your conversion rate. Not everyone has a credit card, or some people might prefer to pay with PayPal. You should also think about using Zippay or Afterpay as these are popular with a lot of people who prefer to pay in installments.
Show off your site security: These days, any website that doesn't have encryption or a secure website won't make any sales. Make sure you show off your security badges so that people trust your website more. Customers are more savvy these days and expect to see a padlock next to the link when going through to pay. To help with this ensure that your secure content can be cached by the browser and will help render your checkout pages significantly faster.
Wish list: If you make it easy for people to save products they like, it's easier for them to come back and order from you again at a later date. It encourages people to shop around for longer and if they can't buy it right now, it will still be on their wish list.
Conclusion
Cart abandonment can have a huge impact on your business, which is why it's so important. Even a 0.5% increase in conversions could make a huge difference to revenue over a year period. The best ways to reduce cart abandonment are to make sure you're using cart abandonment emails that are personalised, include an easy way back to the cart, and make sure your emails are sent within the first hour of abandonment. Then make sure you look at your shopping cart experience as a whole, and update it so that it has less steps to purchase, and includes shipping costs upfront. Mobile is going to become increasingly important, as well as cross device tracking so that there's less frustration for your customers who browse on a mobile and go through to purchase on a desktop. If you can streamline your processes so that you get less people abandoning their carts then your business stands to gain more revenue and you'll have more happy customers.