We deep-dive into the Australian consumer behaviour and where the digital landscape is heading.
There are certain consumer trends and behaviour that are unique to Australia, in comparison with other markets, which can be tied to the Australian way of life, such as looking for ease and convenience, respect for the land, living an active and outdoor lifestyle and supporting the underdog. Here are a few things to consider if you are new to the market.
Consumer Trends
Buy Now Pay Later (BNPL)
Buy Now Pay Later providers or delay pay mechanisms have dominated retail in Australia in the last few years and was originally born out of Australia. It allows customers to buy online and offline, and pay in instalments at no interest, thus delaying the overall cost whilst satisfying instant gratification. 75% of those who use BNPL services are Millennials and Generation Z and retailers that have adopted BNPL have reported a significant uplift in conversions in the commerce space because of it. (1)
Some of these BNPL services have created their own online shopping events to boost usage throughout the year, such as Afterpay who launched AfterYAY event, which has become new marks on the Australian retail calendar.
Sustainability
Sustainability is a global consumer trend, however, the impact is felt a lot closer to home and seen a lot clearer, for example, the threat to the Great Barrier Reef and the droughts nationwide, which are having damaging effects on Australian agriculture and therefore is a lot more important to Australian consumers.
Aussie consumers feel that the brands they purchase from are an indirect reflection of their own values and beliefs, therefore consumers want to purchase from brands that share the same standard of ethics they do.
With the population shifting towards Generation Y (born from 1980), Generation Z (born from 1995 to 2009) and Alpha (born since 2010), who are more concerned with the environment, it is not surprising that 33% of shoppers admit to not purchasing a product because of unaligned brand values and ethics, and this number is on the rise. (2)
Wellbeing
Wellbeing is the part of Australian life and is an ongoing trend that heavily factors into many consumer purchase decisions. Wellbeing refers to physical and mental health and so covers for example supplements, as well as sportswear and food.
Whether Aussies or even non-natives are playing sports/exercising or not, it does not stop them from wearing activewear during their everyday activities. Consumers will tend to buy gluten-free, vegan or dairy-free food, whether they have a medical requirement or not. 56% of Australians listed sport and outdoor activities as a hobby in a survey conducted by the Australian Museum. (3)
Mobile Video
Globally the demand for video is increasing and in Australia, 43% of online videos are being consumed on mobile devices, which is one of the highest in the world, due to the introduction of 5G mobile networks. Aussies are heavy internet users through mobile devices and being an outdoors country, consuming on mobile is more convenient, and easier to digest. Video is a medium that traditional print organisations are pushing. (4)
Vertical Success
It is not surprising that the four verticals below are the most successful in the Australian market, given the focus on health and the outdoors, as well as the distance and size of Australia.

Food Delivery
Food delivery particularly resonates in Australia due to the number of independent food businesses that exist. Australian consumers have a desire to buy local, healthy and for the user journey to be convenient, which is now possible. Revenue from this sector reached $1,681M USD last year, and 35% of that was via that growing population segment of 25-35-year-olds.(5)
Health and Nutrition
Australia has an on-going consumer trend in health and nutrition and the category is rapidly expanding and includes supplements, pills, and vitamins, speciality food categories such as vegan (Australia ranks number one in the world for online vegan searches), gluten-free, and dairy-free. Plant-based goods (no dairy or meat) are associated with a more sustainable and environmentally friendly food source and supply chain, a topic which we know is also important to Australian consumers.
Homewares
Homeware is a popular sector with around $2 billion AUD annually spent on this sector, due to the fact that almost all rental properties come unfurnished and therefore a demand for furniture, soft furnishings, bedding etc. This has also supported the growth of marketplaces, as people will often buy second hand on market places like Gumtree, Facebook marketplace. (6)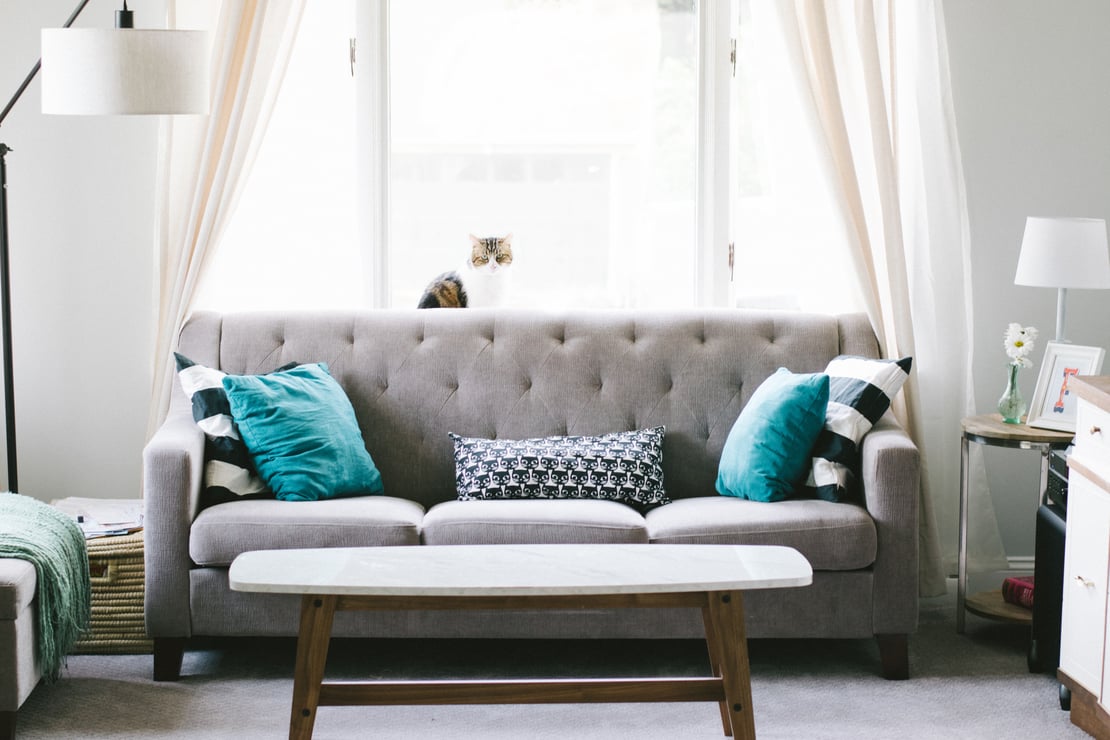 Travel
Australians love to travel, the most popular destinations are Bali, Indonesia and Thailand with 7.6% of the average Aussie income going to travel. The country is vast, and so getting to another city, often requires a flight, rather than a train or driving, which can take days. (7)
Australian Habits
Self Created Shopping Events
Australia has always had a unique retail calendar, with reversed seasons to other English speaking nations. For example, it has back to school in December and a major sales period in June to mark the end of the Australian financial year. Australia also celebrates a second Christmas known as Christmas In July, which is, due to the weather being colder, it is simply an excuse to spend, eat and drink.
Up until recently, Australia did not participate in sales events like Black Friday, Cyber Monday or Singles Day so Australia created our own shopping events. The main one unique to Australia being Click Frenzy, which happens on the second Tuesday in November, and so directly pre cursors Cyber weekend. The event was created by a single publisher and has become a nationwide on and offline annual flash sale shopping event. It has expanded out to other niche "frenzy" events such as Travel Frenzy running in February and August.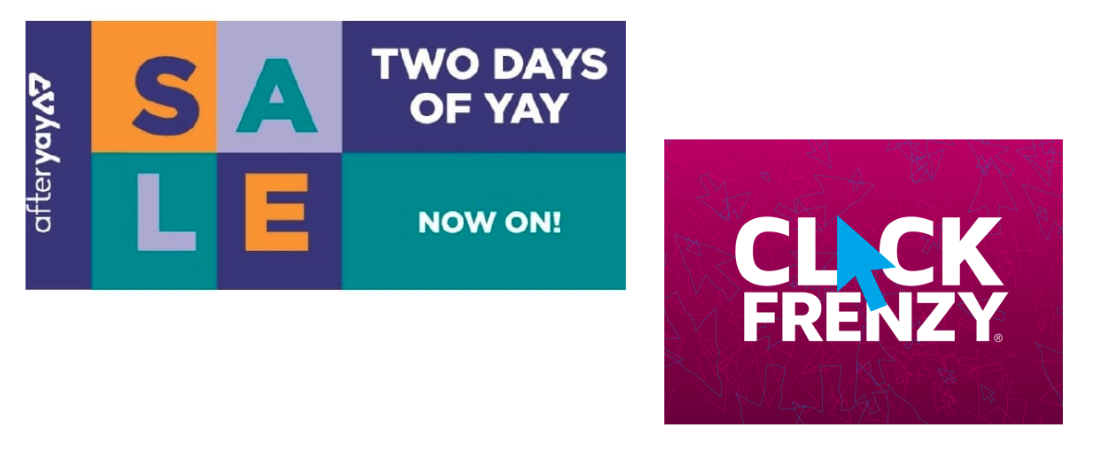 Buy Now Pay Later providers, namely AfterPay created an event called AfterYay and provide a boost in retail during historically slower months such as March and August, with other BNPL services looking to follow with their own shopping days.
Marketplaces
Marketplaces in Australia have grown nearly 75% in the past year alone and almost 70% of Australians visit an online marketplace every single month for an entire year. (8) The amount of independent businesses in Australia lends itself to marketplaces as they look to leverage the unified commerce advantages of selling at scale and utilising their operational advantages. Despite launching two years ago, Amazon is not as dominant as it is in other markets, which has allowed for the competition to thrive.
Cardlinking Offers (CLO)
Numerous publishers have put forward card linking propositions in the last 24 months to close the online and offline loop with Australian consumers. This derives from consumers still wanting to shop in-store as a region. The proposition is cashback or point-based and enables the appropriate reward for offline purchases influenced by an online source. CLO works by linking a card to offer online, a purchase is made in-store, the Point of Sale (POS) notifies the offer provider, the offer provider then applies the reward and providing information securely to identify transactions to the networks who manually batch this in as commissionable to the User Interface (UI). This concept is still evolving and is being steadily adopted by large local retailers.
Frequent Flyer & Shopping Loyalty Portals
Frequent flyer portals are an extremely popular publisher type and it the most widely spent currency in Australia besides the Australian Dollar currency itself and Australians are extremely loyal to the frequent flyer or shopping portal schemes. Australians have to fly to get to most Aussie cities due to the size of the country and flights tend to be longer as well, if they're going on holiday and leaving the country. It takes seven hours to fly the length of Australia. Some frequent flyer schemes can be linked to lots of areas of consumer spending, making points easier and convenient to accumulate.
Key Takeaways
Here are our four key takeaways across the two blog posts, to help you better understand and navigate the Australian market: -
Australia has seen rapid growth with a 50% YoY increase in spend on digital advertising, a trend which is expected to continue (9). There is still plenty of opportunity for retailers and publishers to innovate and grow within the digital space in this market.
Aussies are early adopters when it comes to certain areas of technology, such as payment methods, and smart device adoption and fintech.
Offline is still popular for consumers and is unlikely to disappear, due to the good weather and the Australian lifestyle, however, it is transitioning to digital which is still a big opportunity. It is worth considering engaging consumers across multiple touchpoints, as we are seeing in the affiliate channel.
Marketplaces are prevalent in Australia, there is no one dominant marketplace, competition exists and there are many independent businesses who want to utilise the marketplaces.
Q&A
Do you think there will be a place for video in e-commerce?
"One of our clients Lovehoney who do adult products on all their sites. What it is and what the benefits are and showing these products outside the box. When they did that years ago, their conversions went up exponentially. The consumer is not just seeing a picture or a manufacturer's description, Lovehoney was talking about the product.
Another example is Appliances Online who use video on a lot of their products. Having someone explain it and open it up, showing you what it does and what options it has, it helps with conversion. Absolutely important. It requires a lot of investment. " Zane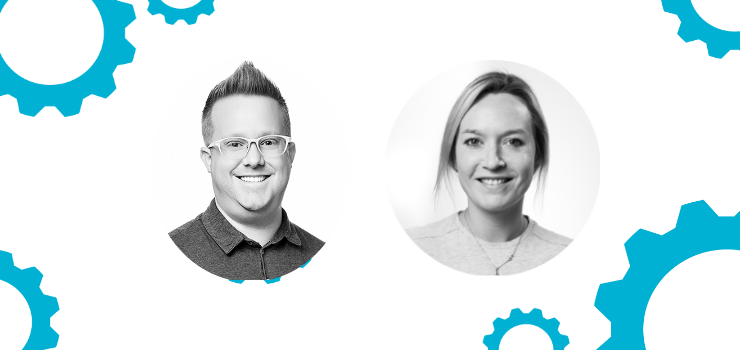 "I don't think people can ignore the fact that people are consuming videos on their phones. The growth figures are massive and people are going to have incorporated that in their digital strategies and people are starting to. When it is a higher-ticket item, a small piece of content is not going to cut, you want more information...Some sectors lend itself more visually. So we are going to see a lot of it.
On the Awin platform, we have some nutrition brands who do phenomenal amounts through video because you can see the results, if it is a visual product. It lends itself to more visual products." Sophie
What are your thoughts on ad-blockers and ITP 2.2?
"It is the market telling us they don't want to be tracked and they don't want their experience to be disrupted with advertising. When it comes to ad blockers, not a major risk to the affiliate channel, as we move to first-party cookies. We do not experience any downturn when the ad blockers came out.
When it comes to ITP 2.2, it was a brutal update and it is not going to end there and every subversion will be seen as a security risk. We are well prepared for it and it is down to advertisers. We have the standard cookie tracking, server-to-server and custom domain tracking. From our side, there are multiple levels of redundancy to make sure everything is tracked.
One of the challenges is getting clients to update the tracking or e-commerce platform and in some cases, some shopping carts cannot facilitate or advertisers think it is invasive." Zane
"On browser blockers, people still use them, but consumers are beginning to understand that they will need to pay for content and more and more publications are putting up paywalls or a certain part of the website requires a paid-for subscription. People are starting to understand if I am going to block ads, this content has to be paid for somehow. Some huge publications like the FT you have to pay for. " Sophie
What should online retailers in Australia invest in now to ensure they do not fall behind the competition and prepare for the future?
"Artificial Intelligence is what Australian consumers are wanting, specifically picking and packing technology for your warehouse and delivery. Anything can retailer can do to speed up the purchase to delivery time frame would be worth investing in e.g. drone delivery. That requires investment. " Sophie
"How to engage and communicate with your consumers is also important. Any shopping cart you have should have multiple avenues to communicate with your customers. Conversion rates are dropping on email. Wechat and WhatsApp facebook messenger, those things are getting more prominence especially in China no one likes email. You need to invest in how you are going to engage for example into chatbots." Zane
Final thoughts
"Australia is a land of contrasts and contradictions but one thing continues to ring true and that is the fact we don't like complexity. If you present a solution that reduces our pain points or makes our lives simpler Australians will flock to it.
But this has to be done in a way that is not invasive to our privacy or diminishing to our time. Lifestyle and work/life balance will always be important to Australians and at the core of who we are. Advertising to us is fine but it must be within terms we are comfortable with."
Commission Factory, CEO & Co-founder Zane McIntyre
Sources | Part 2