On the 18th March, we partnered with Plastiq for the first of our 2020 webinar series on Online-to-offline (O2O) and the role it plays in the future of retail. The webinar was hosted by Amanda Calkins, Publisher Development Team Lead and Co-Hosted by Plastiq's Executive Chairman, Andrew Banks, and CEO, David Anderson.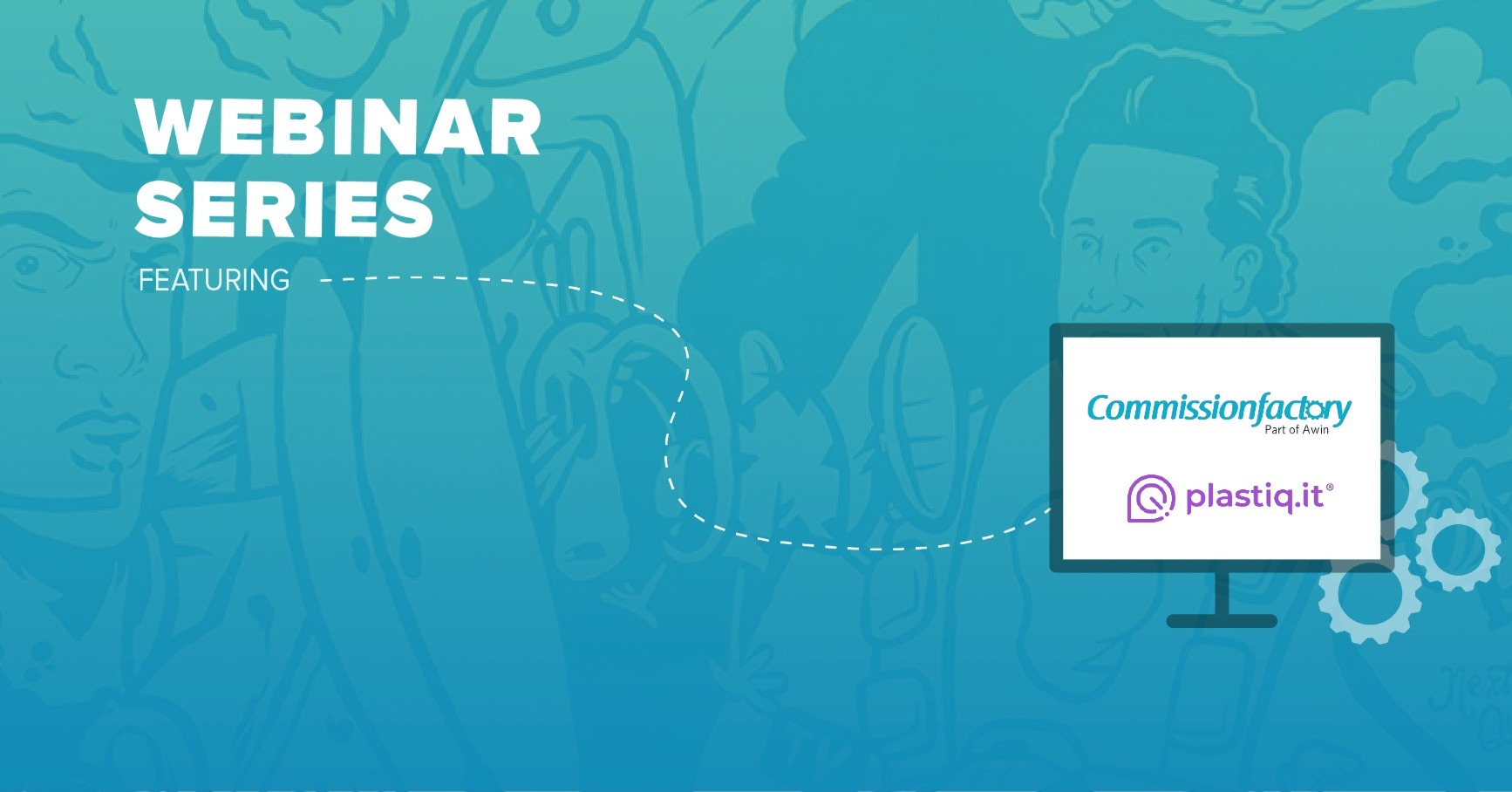 We now live in an era where the smartphone is the new sales assistant. What this means is that brands must embrace digital solutions outside of traditional environments like online, and bring them into the in-store world of bricks and mortar retail. Data is the single most valuable thing outside of revenue and 020 is the way in which retailers can collect it!
"O2O is key for progressive retailers to win share – we know online retail sales are fueling overall industry growth, however, 90% of the market share comes from offline purchases.' David's quote on the reason why O2O is key
Customer Behaviours: the need to factor in Online into the Offline (in-store) experience.
There is a shift in customer expectations in the role of digital in their shopping experience, and customers are more accepting of their data being leveraged by savvy retailers for relevant, tailored promotion of key brands & products.
David talked about how 79% of smartphone owners are in fact, smartphone shoppers, and this audience is fuelling stronger average order value (AOV) per transaction – for instance, smartphone shoppers generate 50% higher AOV in the Health & Beauty category, and 40% higher AOV in the Appliances category.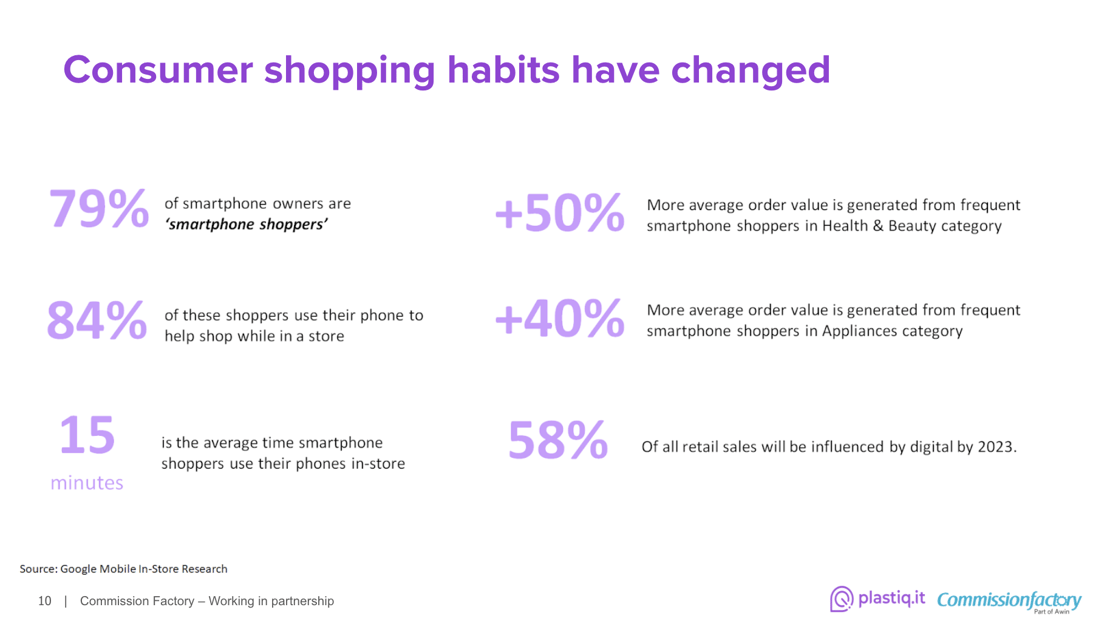 Customer Data enables you to build a 360° customer view.
Recognising the need to consider the role of digital in offline shopping experiences is one thing, but how can retailers get to know their customers' true needs to deliver relevant, timely messages to invite customers to 'act now' and buy?
Plastiq has a solution in its ability to provide retailers with a full 360° view of a customers' spending behavior – which is provided by customers themselves.
Customers today better understand the value of sharing their data as a value exchange, and in this instance, Plastiq offers customers that value in the form of Cashback from participating retailers.
By offering customers a Cashback on their purchase in-store, retailers in turn receive access to their customers' spending data (which is anonymous & aggregated for privacy reasons).
So the customer wins in the form of greater value when they shop, and the retailer wins in obtaining much more powerful insights from their customers!
Dave shared an example of this – Bing Lee has just joined Plastiq to offer in-store Cashback to Plastiq members, and in return, Bing Lee will receive access to the dashboard which shares customer insights.
From there, Bing Lee can work with Plastiq to generate personalised offers via digital channels to incite customers to go in-store & capture up to 50% higher AOV in return.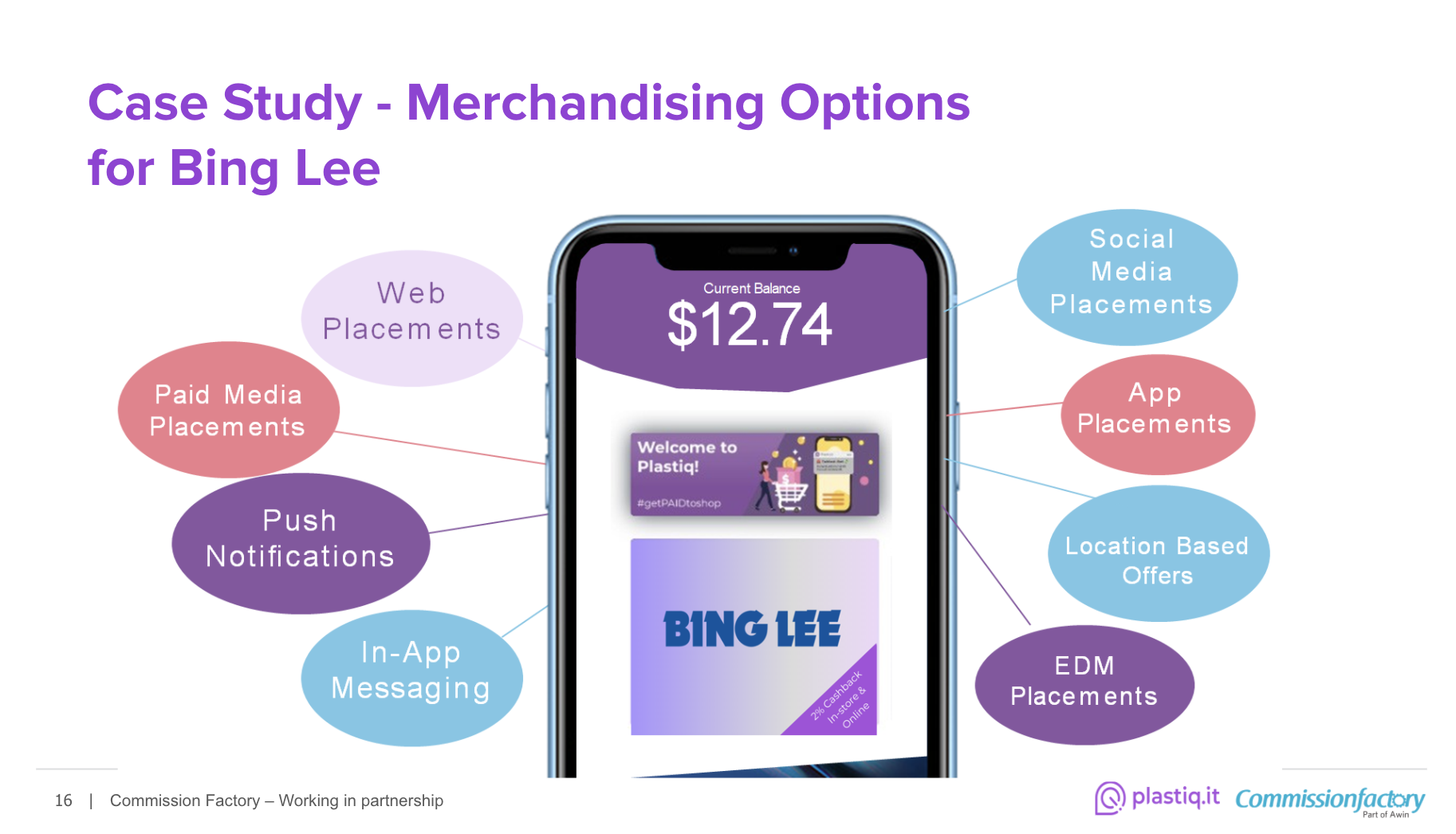 In Summary
Finally, some closing thoughts from Andrew Banks in regards to how retailers can thrive, rather than just survive in today's challenging environment:
"O2O is critical in today's environment. With the uncertainty we all face, it's likely businesses will need to capitalise on the heightened demand for online shopping in the short term, while 'feeding the snake' so when we get through this crisis, we can draw customers back to shops with relevant offers, leveraged by data insights."
Did you miss the webinar? Request the presentation and recording below
If you are interested in learning more about partnering with Plastiq, please contact your Commission Factory account manager or contact david@plastiq.it
If you are a retailer not working with Commission Factory