What methods do affiliates use to drive traffic? The answer to this question is varied but here is a great example.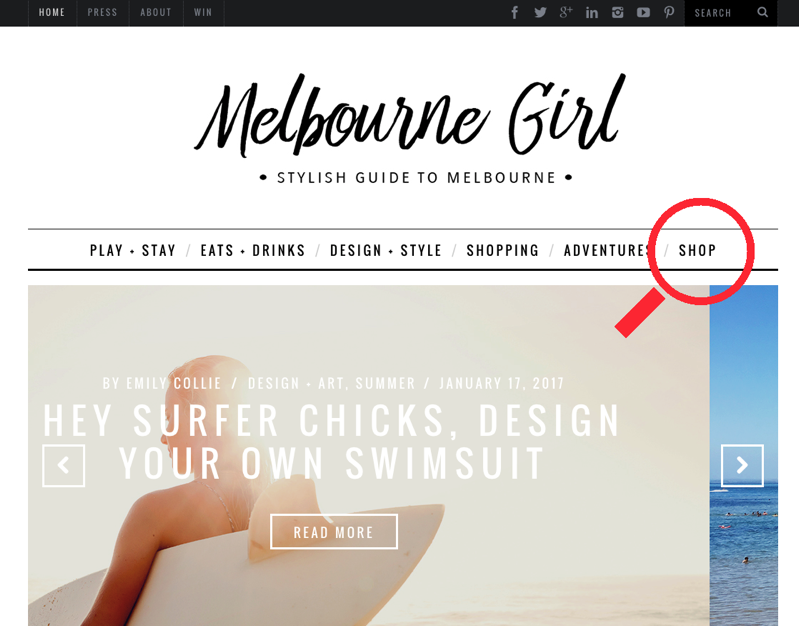 We often as an affiliate network get asked "what methods do affiliates use to drive traffic?", the answer to this question is so huge it causes an avalanche of methods, in which a book could be written on each method.
Recently we came across an affiliate Melbourne Girl, who after being approached kindly gave us permission to share one of her newest methods, and one that on good execution has been used by mainly content and blogger affiliates globally to great success, in fact for some it forms a majority their affiliate revenue.
So, what is this method? Well, it's known by a few names but generally you will hear "affiliate store" or "affiliate storefront" used to explain the method. Essentially it means setting an area of your website or even basing your entire site where products are displayed so your visitors can search, view and click through to purchase the products listed. Affiliates then support their affiliate storefront via their posts, social media, and more (e.g. "View my favourite products").
So let's look at Melbourne Girl. Visiting her website you will notice the "SHOP" in her main navigation bar.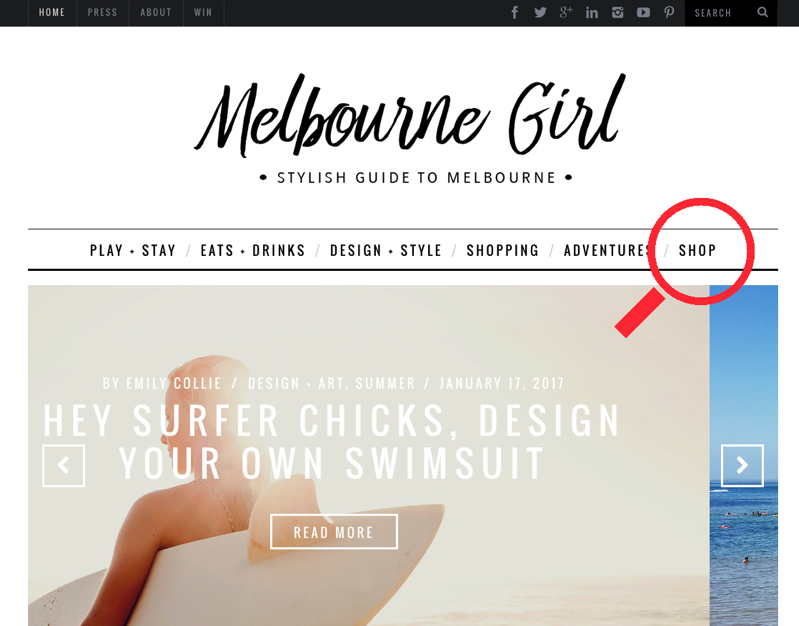 The goal here is funnel traffic from the main site to the affiliate storefront. Clicking directs the potential customer to: https://shop.melbournegirl.com.au/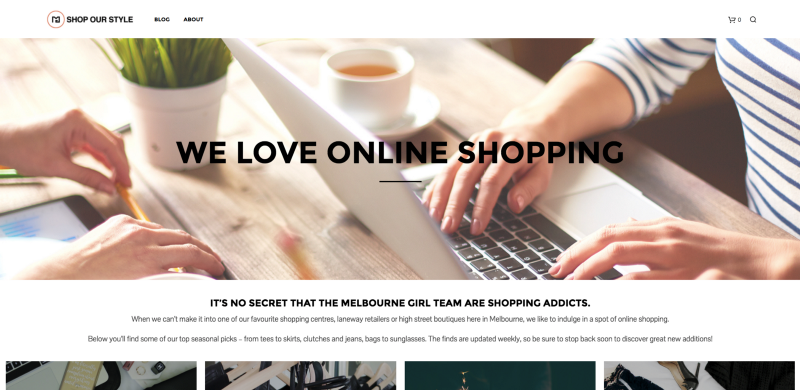 Note: In this example a sub-domain has been used, likely for a range development reasons but you could opt to simply have example.com/shop instead. It all depends on your setup, both have pros and cons.
The site is then broken down into categories, and people can explore and search products from online retailers, then click through to purchase.
Product Listing: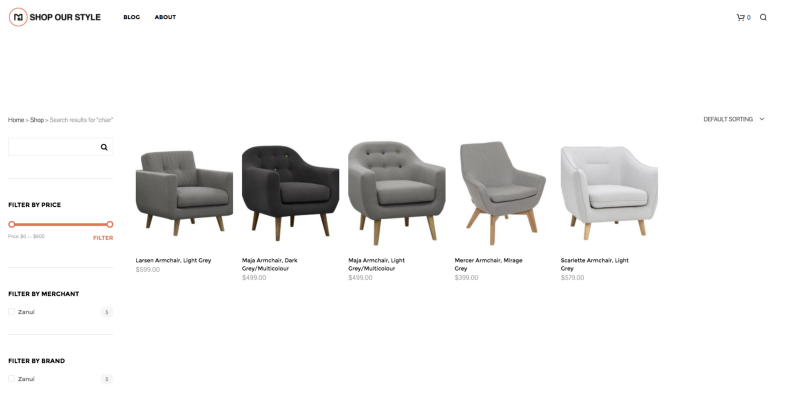 Product page:
Clicking on the buy now redirects them via an affiliate link to the retailer, in this example Zanui. If they purchase this chair or anything within the cookie/tracking period Melbourne Girl would earn a commission.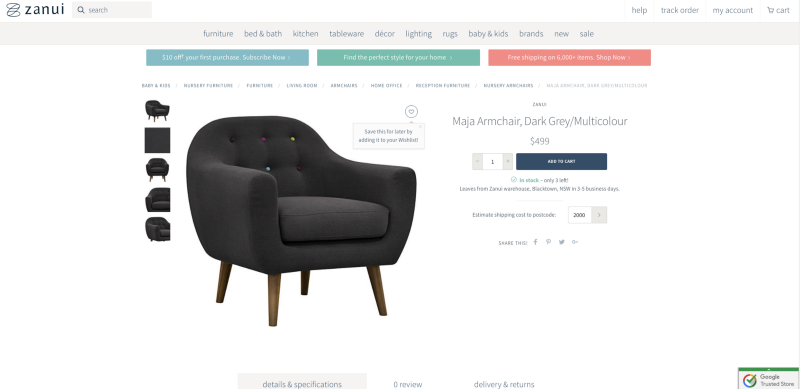 Top 5 Affiliate Storefront Improvements
So taking some learnings and some feedback for Melbourne Girl:
At present, from my exploration of the main Melbourne Girl site, the only link to the storefront was from the Nav bar. This needs to be increased, consider marketing the storefront throughout content. The more traffic you drive to the storefront the higher the click through rate will be through affiliate links, and hence more likelihood of commission. For example the category selection off the storefront could be used after shopping related posts.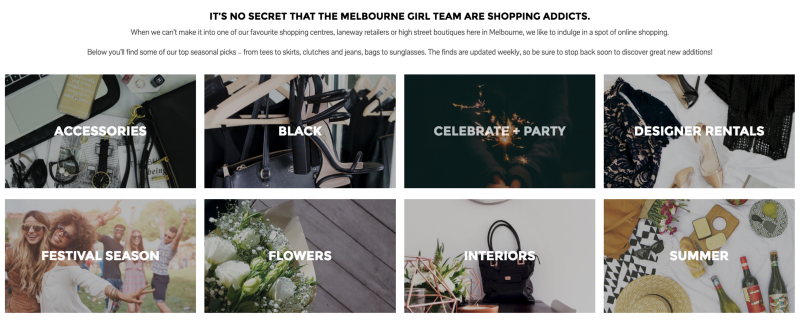 Other example could include syndicating the written content from the Storefront to main Melbourne Girl website, and displayed after posts thus shifting the traffic. This content could also be feed to content syndication networks to increase reach and traffic.
On the storefront, the search ability is not obvious enough, inclusion of a larger search icon, buttons on from page to search. When the traffic comes to the storefront homepage there is minimal call to action. Below is a quick mock up. This search could be carried through to search results, category pages etc as well.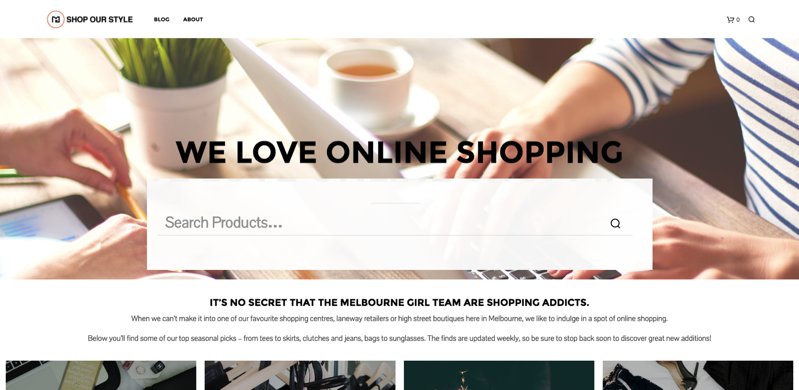 Navigation needs to be improved with a navigation bar with categories and even a "new" selection. Filtering also needs to be improved if applicable and data is available from the retailer product data feed.
With the goal of getting the click through, remember without getting the traffic to the online retailer, there is no way a commission can be tracked, consider making the product images affiliate links in the product listings and not links to a product page, thus boosting clickthrough rates. Presently when products are displayed, rolling over shows a buy now below the image, but clicking the image goes to the product page, this is not ideal and I would change it go straight to the online retailer via an affiliate link. For the visitor the retailer has a product page anyway, probably with more detail and likelihood that retailer has optimised it to convert. For SEO purposes it's still a good idea to have the product pages on the storefront, but put less focus on getting the traffic to those pages. Maybe replacing the current "buy now" text with "more info" on the product listings. ShopStyle is a great example of this: https://www.shopstyle.com.au/
How to start an affiliate store
So how can you set this up. The first thing you will need is a retailer product feed, on Commission Factory approximately 80% of retailers have one. A product feed is essentially an export of the online retailer's product database (much like a giant excel spreadsheet). It allows you to populate your site with the retailer's product data, like, images, links, pricing etc. Best of all it keeps synced with the advertisers website, when they make a change like remove a product or change a price so will your site.
Ok, so once you know an advertiser has a feed available, you will need software to setup, organise and display the products on your new shopfront.
If you are running Wordpress, you will glad to know there are plugins available that do all this for you. For example Melbourne Girl uses Datafeedr. You can access Datafeedr from the Tools area in your Commission Factory affiliate account. Additionally WP All Import can be used, again available from the same area of the Commission Factory dashboard. If you don't have a Commission Factory affiliate account — sign-up, it's free and only takes a few seconds (sorry for the blatant plug).
If you are running outside of Wordpress you are unfortunately going to have do the legwork with development.
As an affiliate or publisher you should always be looking at ways to increase revenue but also the value you provide to your audience. Correctly executed an affiliate storefront ticks these boxes and can support other marketing efforts without diluting value you can provide to advertisers or your audience.
"I would highly encourage every publisher, especially those with attracting a well engaged audience, to consider an affiliate storefront to add new revenue that maybe unrealised at the moment, even if just simply to showcase products discussed in content in the past."

Commission Factory is not only the Asia-Pacific region's largest affiliate network, working with more than 700 of the world's biggest brands, but is also a performance marketing platform that allows content creators and influencers to earn money and online businesses to increase sales.

Register as an Affiliate today.