eCommerce is a competitive world and with our wallets and purses full of store loyalty cards how does a business stand out from the crowd?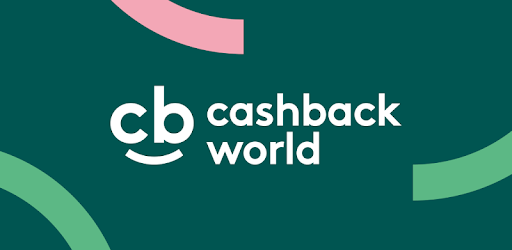 The concepts of loyalty and reward programs in retail are by no means new or revolutionary ideas; in fact most people belong to some sort of loyalty scheme - be it with their favourite supermarket or local coffee shop. While consumer loyalty programs have been around for decades, it's easy to argue that their importance is now higher than ever before, particularly in the ever growing and competitive world of eCommerce. However, with shoppers having seemingly endless options to choose from and a wallet full of loyalty cards, how do businesses stand out from the crowd?
With 61% of retailers naming customer retention as their biggest obstacle[1], a loyalty program is often the first port of call in trying to overcome this issue. The average Australian belongs to 8 reward programs, with over 90 major programs available. This fact, coupled with the steadily growing world of eCommerce in Australia, means online retailers have to find new ways to remain appealing in the increasingly competitive digital world.
With so many options out there many shoppers are happy to spend time searching for the best deal, as they know shopping around is likely to save them money. With this in mind, online retailers need to constantly remain competitive and a loyalty program that really rewards customers, therefore encouraging their repeat business, could be the best way to do this.
In reality many loyalty programs require shoppers to spend thousands of dollars before they actually see any form of reward. Many shoppers also belong to several loyalty programs, meaning they have to regularly shop at each of these stores to see any worthwhile reward. While many of these programs require shoppers to only shop at one store to earn rewards, Cashback World allows its members to benefit from the majority of their online, everyday purchases – ranging from booking a holiday, to clothes shopping, to groceries!
With their global Cashback card (that's accepted in 47 countries across the globe as well as online and in-store) members can really benefit and save on their everyday purchases. Members can register for free and automatically have access to over 120,000 merchants who will reward them. Once they accumulate $15 cashback in their account, they can get it transferred directly to their bank account every Tuesday. This means members can quickly build up cashback in their account by simply shopping online as they normally would. Plus, members always have access to their loyalty card on the Cashback App, where they can also locate nearby stores that accept the Cashback World card.
The idea of rewarding shoppers is to incentivise them to repeat their behaviour, providing businesses with increased revenue. Not only do loyalty programs allow business to retain customers, they are also a great way to attract new customers and entice old customers to shop with you again. In fact, a growth of just 5% in customer visits increases revenue by at least 25%[1]. Therefore, increasing customer loyalty through a rewards program is not only a great way to differentiate from competitors, but will have a positive impact on revenue and a businesses' bottom line.
If you would like to learn more about how Cashback World can help promote your business, increase customer loyalty and grow sales, get in touch.
Commission Factory is not only the Asia-Pacific region's largest affiliate network, working with more than 700 of the world's biggest brands, but is also a performance marketing platform that allows content creators and influencers to earn money and online businesses to increase sales.
Register as an Advertiser today.
[1] https://www.invespcro.com/blog/customer-loyalty-programs/