Affiliates can now add TikTok as a unique traffic source with Commission Factory - which is great news for affiliates looking to optimise the amount of commissions they make! Find out how TikTok can benefit affiliates in this article.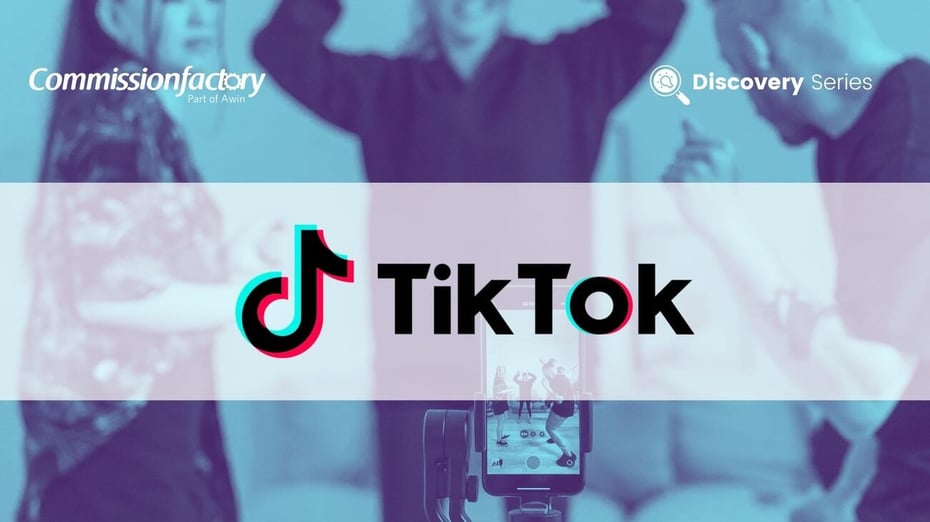 The ways in which advertisers and affiliates can promote brands are continuously evolving. The latest trend advertisers and affiliates have turned to is TikTok. This is really no surprise considering there have been over 3.5 billion downloads worldwide since it started in 2018. TikTok's reach in Australia has grown to 7.38 million alone. Therefore, Commission Factory has taken the steps to make it easier for Affiliates to promote our advertisers via TikTok. In addition to being able to add Instagram, Facebook, their website traffic sources, affiliates can now connect their TikTok account as a unique traffic source.

How to add TikTok as a traffic source
Adding TikTok as an additional traffic source is very simple and can be done via your setting in your affiliate account, to find out how check the help centre article here


How to promote using TikTok
Once you have added TikTok as a source, you can start promoting via your TikTok profile. In order to earn commissions, you will need to apply your affiliate tracking links to your profile. Currently TikTok does not allow links to be embedded in videos, however you can add a link to your bio or utilise a third -party link tool such as Linktree or Milkshake, which allows you to add more than one link. All you need to do is add your Linktree or Milkshake link to your bio and users can be connected to all your links. For more information on how to promote check out our help centre article here. Alternatively, you could utilise exclusive Clickless Coupon codes and add or mention these in your content.


The benefits
Boost your chances of earning commission by creating captivating videos
Interact with your audience on a new and creative level
Increase your partnership opportunities; with TikTok becoming more and more popular, more advertisers are asking for additional ways to reach new customers
Gain insights into how your TikTok account performs as a revenue stream using Commission Factory's reporting suite
TikTok has become the third most downloaded mobile app and will continue to evolve to meet shoppers needs as more and more users turn to it for recommendations, shopping ideas, destinations and more. For more information on TikTok, read our blog post here.