Thank you to everyone who attended our recent event, Scaling Partnerships for Business Growth. We had a fantastic turnout and were thrilled to hear from such a knowledgeable and experienced group of speakers.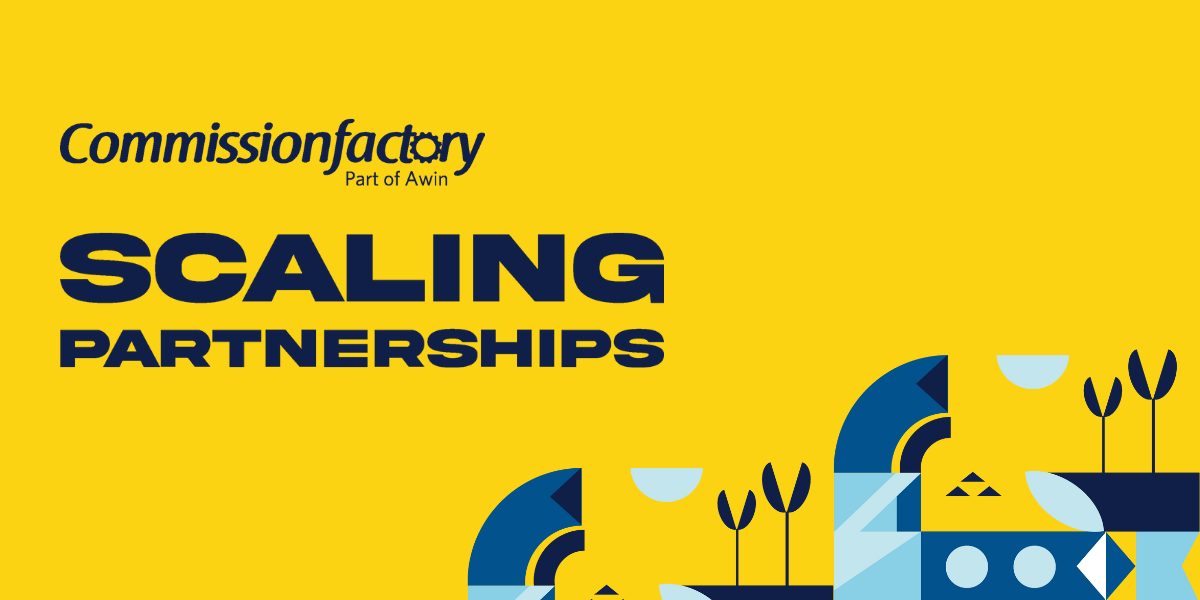 We were joined by Marketing Mavericks, Sam Singha from Priceline, Nanda Barone from Boost Mobile, Chris from Linkby, and our keynote speaker was Hannh Udina, Head of Partnerships, from Shopify Plus.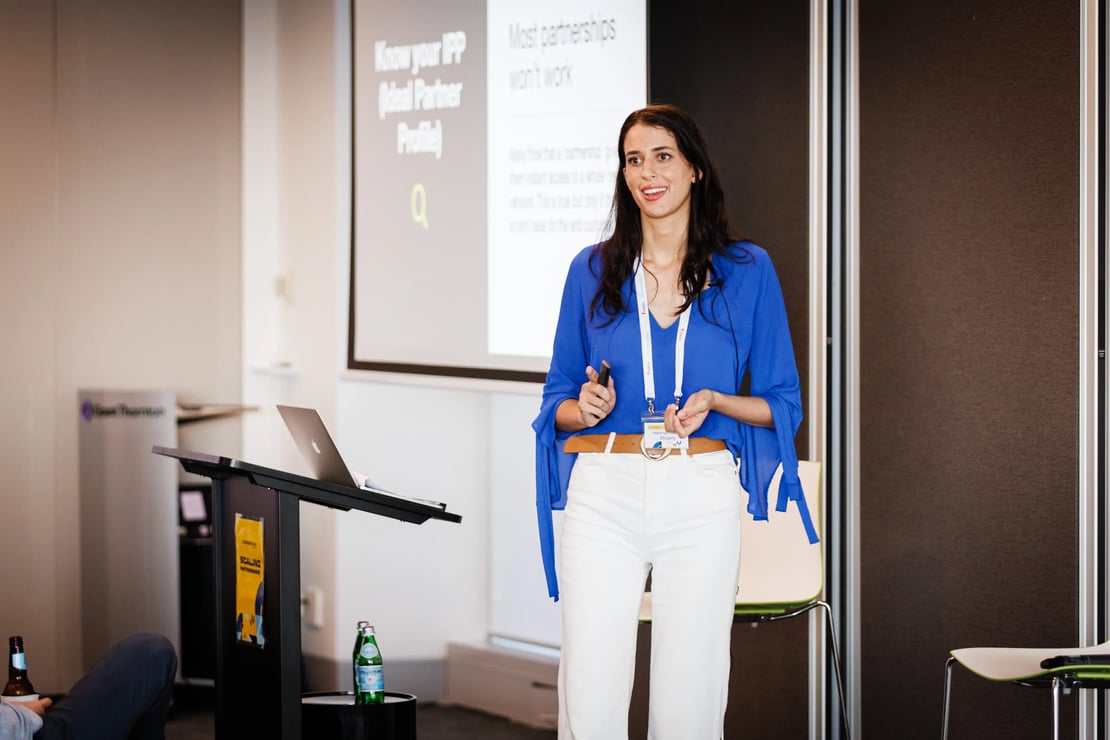 In Hannah's segment, Next-level growth for next-level partners, some of her key takeaways from the event were:-
Know your ideal partner profile.

Who are the partners that can help you achieve your business goals? What are their strengths and weaknesses? What are their values and culture?
Top-down strategy.

Your partnership strategy should be aligned with your overall business strategy. It should be clear, concise, and measurable.
Trust is key.

Trust is essential for any successful partnership. Choose partners that you trust and respect.
Strive for excellence.

Both partners should be committed to making the partnership a success. This means working together to achieve common goals and objectives.
Measurable.

Set clear metrics for success and track your progress over time. This will help you identify what's working and what's not, so you can make necessary adjustments.
Simplicity is paramount.

Keep your partnership program simple and easy to understand. This will make it easier to attract and retain partners.
We also heard from some of our industry's leading brands about their partnership strategies and their use of partnerships to drive growth.
Shopify

focuses on building partnerships aligned with its overall business strategy and values. They also believe that trust is essential for any successful partnership.
Linkby

thrives on using partnerships to help other founders and entrepreneurs grow their businesses. They believe in being bold and not being afraid to try new things.
Priceline is focused on new channels for a better ROI and believes the channel mix will change as they test new channels and partners. They believe in partnerships that can help them mutually achieve their goals.
Boost

is focusing on growth in the digital realm. They believe data analysis, testing, and learning are essential for success. They're interested in partnerships to help them achieve their new customer goals and see audio as biggest opportunity.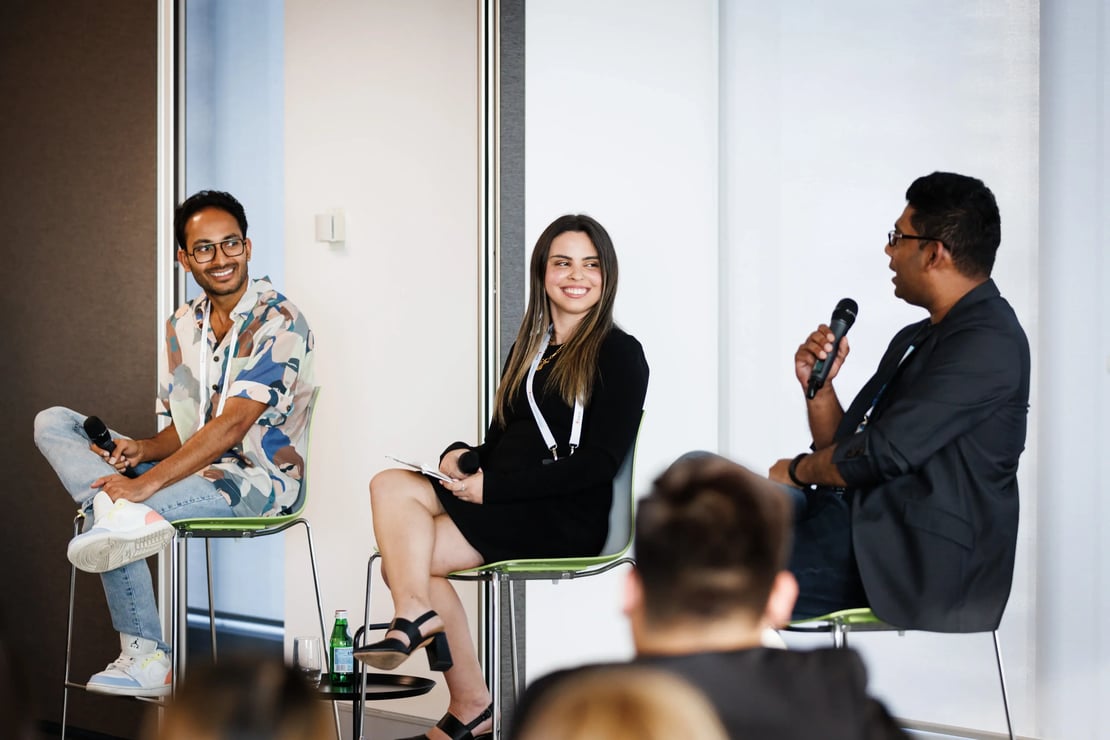 Whether you attended the event or not, here are some actionable insights for you to implement in your business:
Start with slow but steady growth.

It's better to focus on quality over quantity.
Set clear expectations with your partners and communicate regularly - Communicate with your partners about your goals and objectives. Make sure that everyone is on the same page.
Track your results and make adjustments as needed - Track your results and make adjustments as needed.
Be creative, and don't be afraid to try new things - Shaking the status quo and doing something different pays off.
Test and learn and give it time - it's a process, not a one-time thing.
Focus on building relationships with your partners -

This is the key to long-term success.
Choose the right partners - Research partners aligned with your business goals and values.
Provide support -

Ensure your partners have the resources they need to succeed.
Celebrate your successes - Be sure to celebrate your successes with your partners. This will help to build morale and strengthen the relationship.
To identify and approach potential partnership opportunities, identify your goals and objectives. What do you hope to achieve through your partnerships? Once you know your goals, you can start researching potential partners. Look for businesses that are aligned with your business goals and values.
Once you've found potential partners, building relationships with them is important. Get to know their business and their team. This will help you create more meaningful and mutually beneficial partnerships.
Don't be afraid to be creative and create unique partnership opportunities. The most successful partnerships are often those that are innovative and unexpected.
Finally, remember that partnerships are a two-way street. It's important to be committed to your partnerships' success and work with your partners to achieve common goals.
Partnerships can be a powerful way to grow your business. Following the tips above, you can identify, approach, and scale your partnerships for success.
Visit our website to learn more about our partnership solutions, or contact us to discuss how we can help you scale your partnerships.
Commission Factory Shopify App
If you are currently using Shopify or considering switching your cart provider to Shopify, check out our newly launched Shopify app. Benefit from our automated validation features and trust in accurate server-to-server tracking. Find it on the Shopify app store.