Commission Factory speak to We Can Track in this month's Spotlight on how they can
help affiliates with their marketing efforts.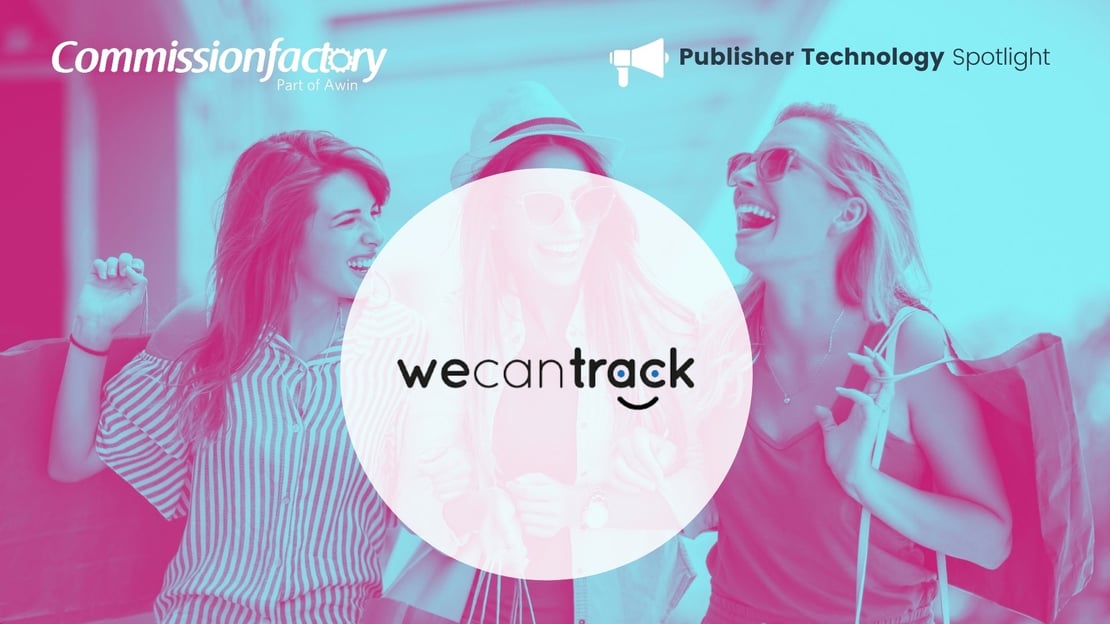 Can you tell us about We Can Track?
We Can Track is a data tracking, processing, attribution and integration software through which affiliates can attribute their Commission Factory conversion data to their traffic data and integrate it in the marketing tools they use, for example Google Analytics and ad networks.
Why do you do it?
We want to deliver affiliates the capabilities to do online marketing like advertisers, by delivering full transparency on the conversion performance of their content, traffic sources, campaigns, users, sessions and clicks.

How can your technology benefit affiliates, and what are the opportunities?
Our users can analyse the entire funnel of their websites and campaigns and fully optimise them based on conversion data.
We deliver reports that demonstrate the conversion performance of the affiliate's traffic sources, landing pages and click pages. This helps the affiliate to determine which channels, campaigns and content elements actually generate conversions. It helps to base decisions on actual data instead of guesswork.
On top of that, we will push the affiliate's conversion data in the tools they use (like Google Analytics, Google Ads, etc.), which allows them to automate campaign optimisations, make budget adjustments and create audiences based on conversions.
Moreover, We Can Track offers advanced features through which users can automate the sorting of their website content based on click and conversion data.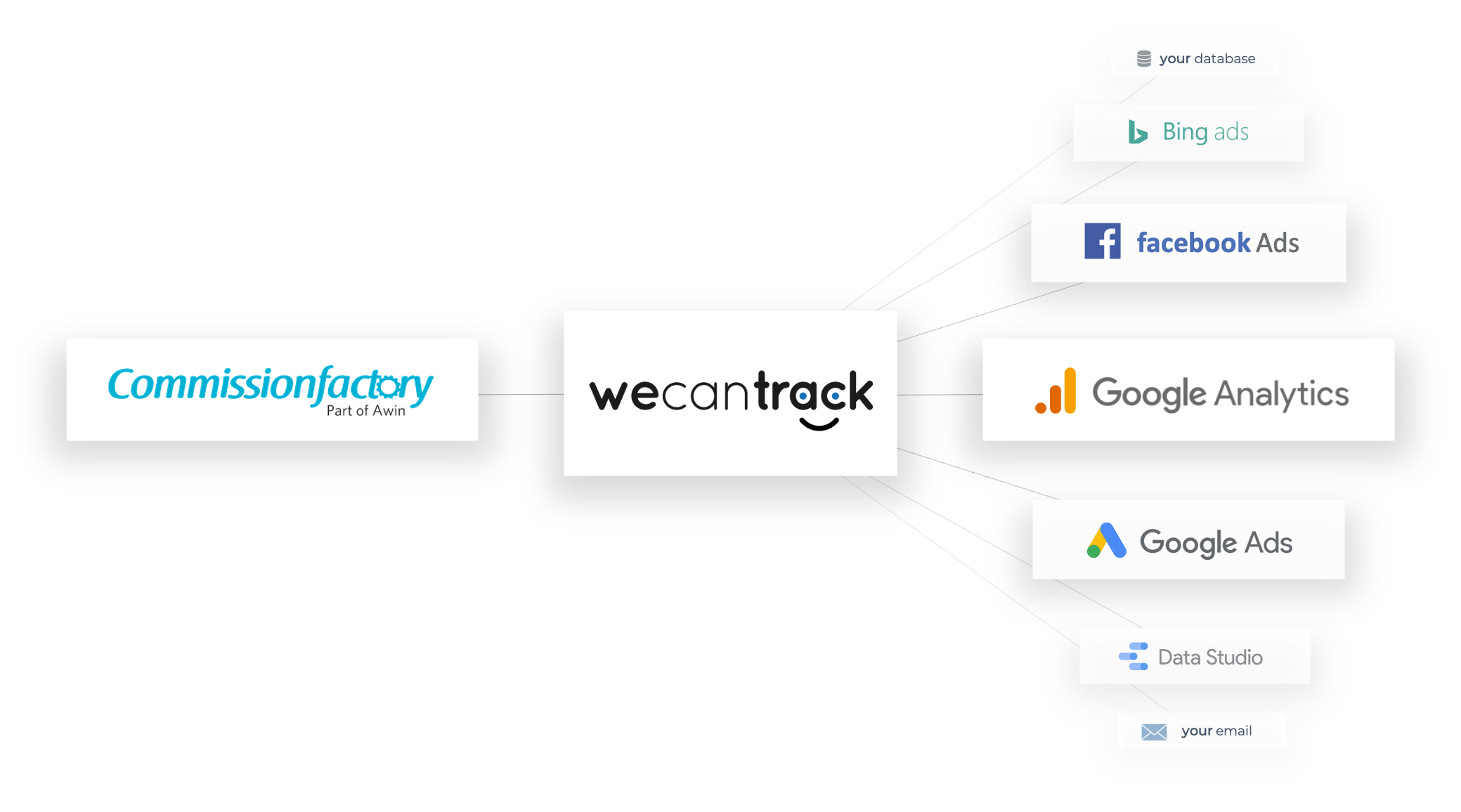 How does your technology work?
Affiliates connect their Commission Factory account to our platform by providing us with their API keys. We can then automatically collect their conversion data. You can find a guide on how Commission Factory accounts can be connected to our platform.
Furthermore, publishers can connect their websites to our platform by placing our JavaScript tag (or installing our WordPress plugin) on their website. Our system will then automatically place Sub-ID parameters with unique click IDs in the affiliate links of the publisher, which allows us to trace back the conversion data to the traffic data. Our system can then automatically integrate these attributed conversions in the marketing tools the publisher uses.
What does the future hold for We Can Track?
We are amazed by the feedback we are getting so far. Publishers are very satisfied with our software and every day we are getting new signups. This year we will focus on improving our software further to offer more automation capabilities that will help publishers with their everyday work and improve their conversion rates.
For more information contact the We Can Track team.