Commission
Factory
is
proud
to
announce a first-to-market partnership with
Met
ap
ic, which is
paving
the
way
for
digital creators.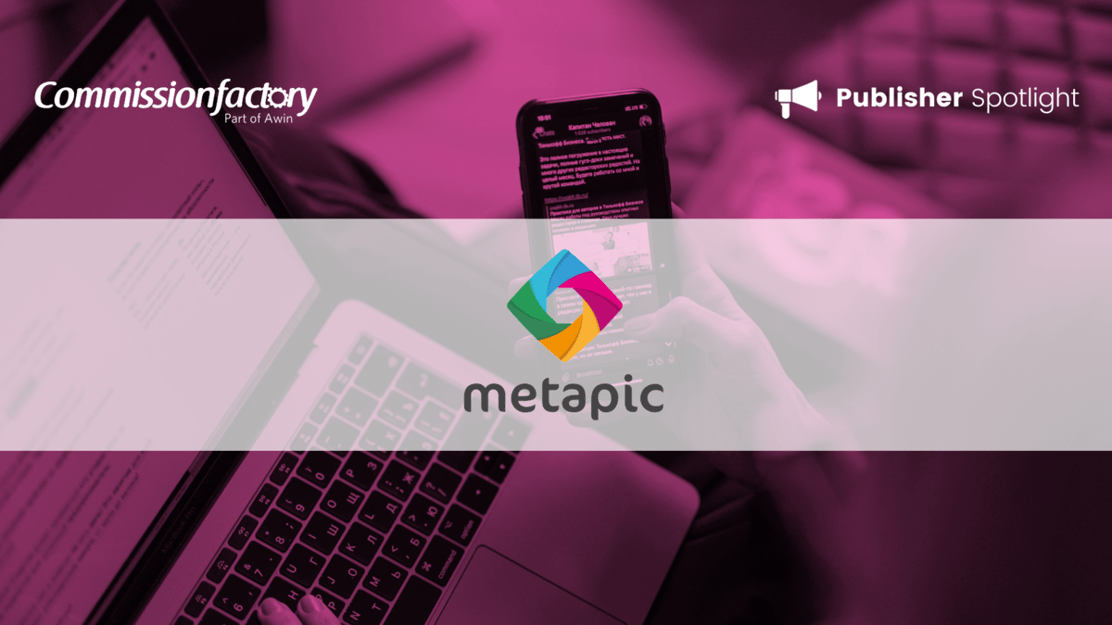 1. Can you tell us about Metapic and what you do?

Metapic is a global influencer platform connecting digital creators with e-commerce. Since being founded in Stockholm, Sweden in 2017; Metapic now operates in 15 markets with over 60,000 influencers using the platform to authentically integrate affiliate links within their content.

We help online stores create sales and build their brand identity through influencer marketing, entirely through result-oriented affiliate marketing. This means instead of making our clients allocate large fixed fees without knowing what results to expect, we can instead offer a CPA layout where our clients only pay in proportion to the sales we manage to generate for them.

Metapic's mantra is 'influencer first but brand safe', meaning we really want to offer the best possible rewards for our influencers, whilst protecting the brand's individual values. We achieve this through complete performance transparency on our platform and by ensuring we keep personal relationships with our pool of influencers.

2. As a global leading influencer platform, what is your mission? And your vision of the influencer space?

Metapic strives to become the full-service solution for all your influencer needs, we understand the changing influencer landscape and how difficult it can be to keep up with multiple platforms, agencies, and influencer contacts.

We aim to offer a platform where advertisers can easily maintain their campaigns in a single place - whether this means having visibility of all content and data from social media channels, speaking with agencies and influencers directly for campaigns, or trying something different such as influencer events or live video shopping.

3. What are the key elements that make influencers want to work with Metapic?

At Metapic we put our influencers first, making sure we listen to their needs for the platform and put these into action. We value customer service and make sure we provide it at the highest standard, which often turns into long-term relationships with our influencers.

We are a closed-user platform, meaning we have a screening process in place to ensure brands are only working with quality influencers. Because of this, we can offer our influencers extremely high and competitive rates through our per-click payment. This motivates our influencers to produce more high-quality content and be rewarded without the pressure.

Metapic provides influencers with a variety of campaigns with well-known brands across multiple verticals - we ensure there is something for everyone and often hold Q&As for influencers to add in-store suggestions.

We also run an ambassador program for our highest-performing influencers. Our most active users are selected for the program which offers special rates, and access to exclusive campaigns and events. The program is formed to help brands achieve the best results whether it be awareness or sales.

4. What are the benefits for advertisers who work with Metapic?

We are still a small AU team with support from our global counterparts; but this means we can be flexible and agile which is great when it comes to promotional campaigns. We pride ourselves on having close relationships with our influencers, keeping the personal touch and our influencer first approach. We hope that being transparent with our data provides valuable insights to brands, and encourages them to make smarter decisions.

Our reporting is clear and granular for advertisers, meaning that they can use our data to make smart campaign decisions; reducing costs in the long run. We generally work best with retail sites due to the nature of the business, with fashion, beauty & fitness performing extremely well. However, there is generally an influencer for every vertical – so we don't have any limitations!

5. Why should an Australian retailer consider working with Metapic?

Metapic is a disruptive turnkey influencer solution, with aggressive growth plans for Australia and the broader APAC regions. It provides a powerful tool to work with micro/nano influencers via popular channels such as Instagram, TikTok & YouTube all on a pure performance basis - to fit in with your wider affiliate program.

At Metapic, we grow with our influencers and have so many exciting features coming to the platform which set us aside from our competitors.

We have partnered with a TikTok Solution to allow our advertisers to access all influencer data/insights from TikTok and Instagram in one interface - Whilst allowing influencers to still earn competitive commission on TikTok clicks which opens countless opportunities for more creative campaigns.

The platform is introducing Live Shopping Video to allow for brands and influencers to easily collaborate on live video content without a whole lot of expensive equipment. This works hand in hand with Metapic affiliate links so brands can make direct sales during the live.

6. What are your plans for the future in Australia?

After focusing on European growth we are also super excited about two new additions to the team working towards the Australian market, which means that we can finally dedicate ourselves to that market and make it a top priority.

We always make sure to hire local expertise/knowledge when entering a new market. We have just hired an Influencer Partnerships Manager in Sydney who has relationships with influencers in Australia and an efficient recruitment plan in place and is ready to kick off in February.

7. What roles are Commission Factory and Awin playing in your expansion strategy?

The team at Metapic believe pure performance base influencer campaigns should be available to all brands operating in all markets, Commission Factory and Awin platform unlock access to premium and emerging brands across Australia and the broader APAC region - Metapic can deliver additional incremental revenue via their affiliate channel.
Are you an Advertiser or Affiliate looking to build an effective, scalable performance marketing strategy? Commission Factory has all the tools you need to scale your business, create unique revenue opportunities and develop sustainable marketing efforts. With fast and secure payments, detailed analytics, and intuitive tracking and reporting, every partnership has the potential to achieve success. Contact us now to find out how we can help you drive growth.