Loyalty Boomerang is a first-to-market publisher with big clients in the finance industry. We talk to them about their card-linking rewards program.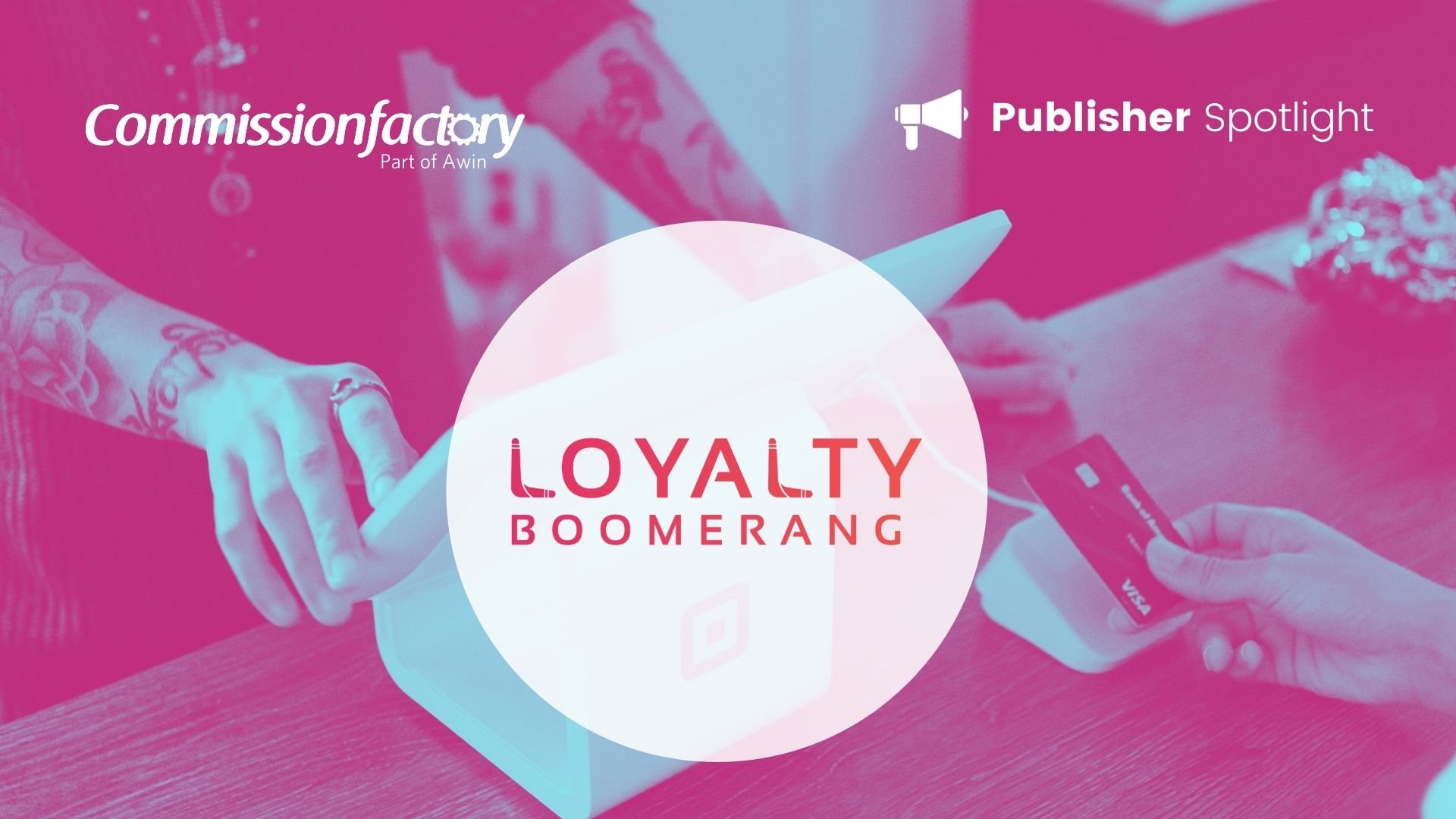 Can you tell us about Loyalty Boomerang and what you do?
Loyalty Boomerang is a part digital agency and part technology company, and we're based in Sydney and London. We run loyalty programs on behalf of financial services organisations, and we also offer services such as advertiser sourcing and management.
Our service provides an integrated capability for banks and other financial service organisations to offer loyalty rewards to their customers. We help them drive a large increase in customers' ongoing spending and bring the sophistication seen in online advertising to the offline, in-store arena.
Can you give us an outline of the Loyalty Boomerang proposition and how it works?
We enable banks to grant their customers access to a small number of trusted brands, so customers who shop at these brands online and in-store are rewarded. Our focus is mainly on card-linked rewards – meaning customers earn rewards by using their bank cards with the retailer.
Banks love a seamless customer experience. So from an advertiser's perspective, these programs drive both an increase in basket size and a significant substitution of spending as customers switch to participating brands. It's a brilliant way to drive customers in-store and online. Overall, we've seen a 110% increase in spend for advertisers. We think this is going to be bigger than BNPL.
What do you do that is innovative or disruptive compared to other players in the card-linking space?
Our sophisticated API-first tech platform integrates directly into our partner bank's online banking and app. We essentially function as a product team within the bank, so we manage the process end-to-end.
From a bank's perspective, it just works because there's very little tech build and operational management required. From a customer perspective, the experience is world-class and seamless. However, the best of all comes from the advertiser's perspective because we provide an innovative way to leverage trusted audiences to drive a large increase in sales cost-effectively. There are no exposure fees or setup costs – we invest in our advertisers and back our ability to drive sales at scale.
As a leading card-linking provider, what opportunities does Loyalty Boomerang offer to advertisers?
The opportunity to drive customers into stores is a key one because we have a rare omnichannel capability, combined with our ability to increase online sales. More broadly, we provide advertisers with the opportunity to engage with high quality, verified and trusted customer base. This means that they can acquire new customers, grow their spending and create innovative campaigns by leveraging the advanced data that only banks have – demographics combined with transaction history. Imagine being able to target customers who consume large amounts at your competitors, or customers who align with your ideal target profile and live in a suburb where you have just opened a new store.
Our model is ongoing, with small rewards to encourage customers to consistently shop within the rewards network. It's based on 'Nudge Theory' and pioneered in the commercial arena by Rory Sutherland, a globally renowned expert on behavioural economics and the Vice Chairman of Ogilvy (who just happens to sit on our board!). The idea is that over time, customers shift more and more of their spending to our advertising partners. So it's not about the size of the reward necessarily; it's about the ease of earning and redemption and the reinforcement of that behaviour. Essentially, a better customer experience delivers outsized returns from moderate rewards.
Can you tell us more about your loyalty partners (banks) working with Loyalty Boomerang and how can advertisers connect with them and their customers?
We drive high-value customers into stores on an ongoing basis, and we have a brilliant online program that's well-supported by a great content team. We work with Active Super and Great Southern Bank in Australia and have advanced discussions with several other large financial services organisations.
Our Australian audience is 500,000 high-value, highly engaged customers, and our focus is on marquee brands. We want to drive consistent, everyday spending and come up with the occasional, unique and engaging campaign on behalf of our advertisers.
What role is Commission Factory playing in your strategy?
Commission Factory plays a critical role in our partner strategy. We 'go-to-market' together to engage key advertisers and educate them on card-linking benefits. Their subject matter expertise and deep relationships in the space differentiate them from others in the affiliate space. Commission Factory also play a key role in streamlining the tracking, reporting and billing of sales to make things as simple as possible for our partner advertisers.
What are the plans for the future?
We're deepening our client base in our key verticals and developing exciting analytics and customer targeting capabilities. We are also leveraging the transactional and demographic information we have to deliver high quality offers on behalf of our bank partners. Basically, we're just getting started!
To work with Loyalty Boomerang and other publishers in the Commission Factory network, become an advertiser with Commission Factory today. Alternatively, please speak to your Commission Factory contact.
Would you like to be a publisher or an affiliate with Commission Factory? Contact us today and let us connect you with advertisers in our network.