We speak to iSaveNow, a first-to-market publisher part of the FinTech MyPayNow group. They offer discounts, cashback and hobby clubs to 1.3 million Aussie members.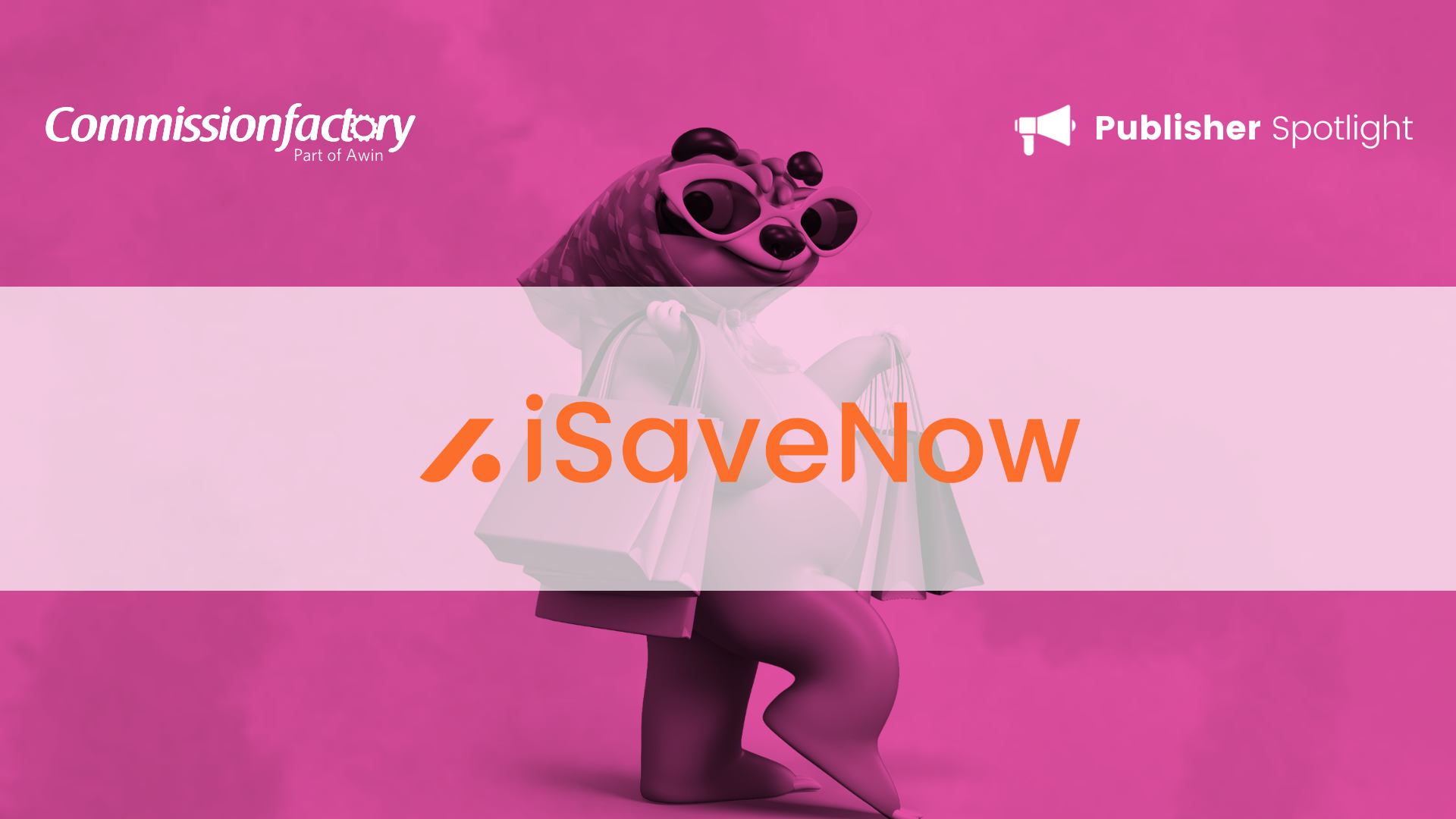 iSaveNow is a marketplace app within the FinTech MyPayNow group, catering to 1.3 million Australian members. It offers discounts, cashback, and hobby clubs to enhance the shopping experience for its members. The iSaveNow proposition revolves around the use of AI technology to understand customer behaviour, allowing users to find deals, save on various purchases, and become smart consumers.

Can you tell us about iSaveNow and what you do?
iSaveNow is the ready-to-go marketplace app of the FinTech MyPayNow group. It offers discounts, cashback and hobby clubs to its 1.3 million Aussie members from MyPayNow and other finance companies within the group.
In short, iSaveNow enables its members to enhance their shopping experience by getting great deals and cashback, top-up their wallets or cash advance on their cashback via MyPayNow.


Can you give us an outline of the iSaveNow proposition?
iSaveNow uses state-of-the-art proprietary AI technology that understands customers' behaviours and helps customers to find deals, save from daily essentials to luxury shopping and be smart consumers.


What benefits does iSaveNow offer to advertisers?
iSaveNow connects advertisers to the pre-existing 1.3 million members from day one at launch. Advertisers not only listed their brands under their category, but they can also list one or more products under hot deals. iSaveNow sends push notifications from the app and directs emails to the advertisers. Each notification/email will only have one brand.
Advertisers can also engage with the members of the relevant hobby clubs (Fashion Club, Mother's Club, Home & Garden, Travel Club, Health & Beauty Club, Auto Club, Technology Club, Wine + Dine and many more) by providing iSaveNow with the content in editorial or short videos format to talk about anything people are interested in.
Phase 2 next year, iSaveNow will also launch S-commerce.


Can you tell us how ISaveNow differentiates itself from other similar cashback/rewards affiliates?
iSaveNow not only offer cashback, but some of the partners also offer our members upfront discount on purchase so that members do not have to wait for cashback.
iSaveNow believes the key to success is to engage with members, even before they buy. Therefore, we have different hobby clubs to connect with our members, providing the content they are interested in, and helping advertisers to engage by delivering the information to the targeted audience before members make decisions to purchase. Customers buy because of emotions; they use logic to justify.
iSaveNow helps advertisers to catch that buying emotion, providing advertisers with the tools to close sales such as "top-up wallets" and the cash advance on "cashback" but at members' own cost.


Who is iSaveNow for?
iSaveNow is aimed at a diverse range of individual shoppers who want to strike a balance between financial sustainability and the best life has to offer, and fight against the rising cost of living without downgrading the quality of lifestyle. iSaveNow offers savings in a wider range of categories across fuel, food, wine, fashion, tech, health and beauty, children and travel.
iSaveNow is open for the public to join. Our targeted audience is between 18-54 years old, but the demographics of pre-existing members are: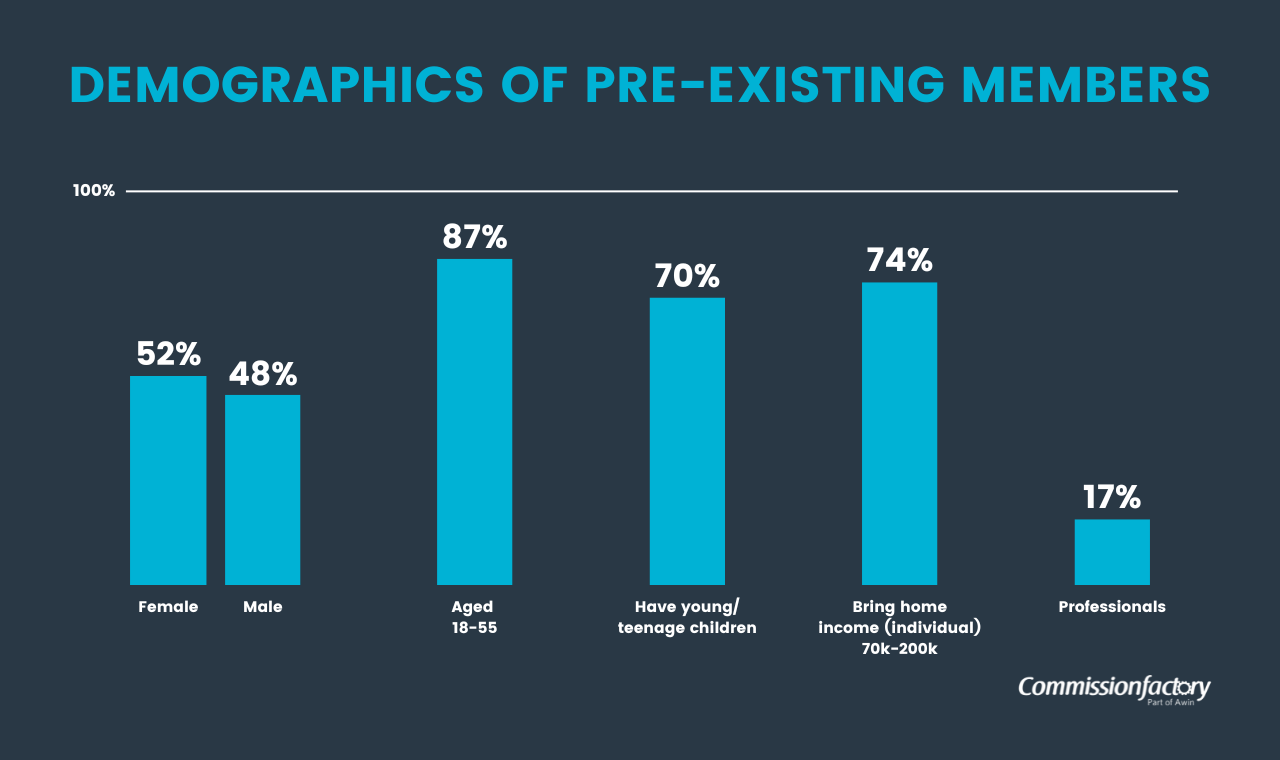 What role is Commission Factory playing in your launch strategy?
Commission Factory is our largest and most important affiliate network partner. The collaboration and support from the Commission Factory team contributed a significant factor to our success. It's not easy for a publisher to achieve that many advertisers before launch, but it's also a critical success factor to have plenty of brands at launch. Working with Commission Factory, we achieve this. I am confident we can launch successfully.
What does the future hold for iSaveNow?
iSaveNow's mission is to be one of the three major players in the loyalty/reward category in Australia, providing advertisers with a proactive and engaging experience, and a re-defined shopping experience with fun and cost saving to users (consumers).