In a first-to-market partnership, we speak to

Sali Sasi, one of the creators of Her Black Book

,

a

n

app

that

help

s

women maximise their
time
discovering new products
.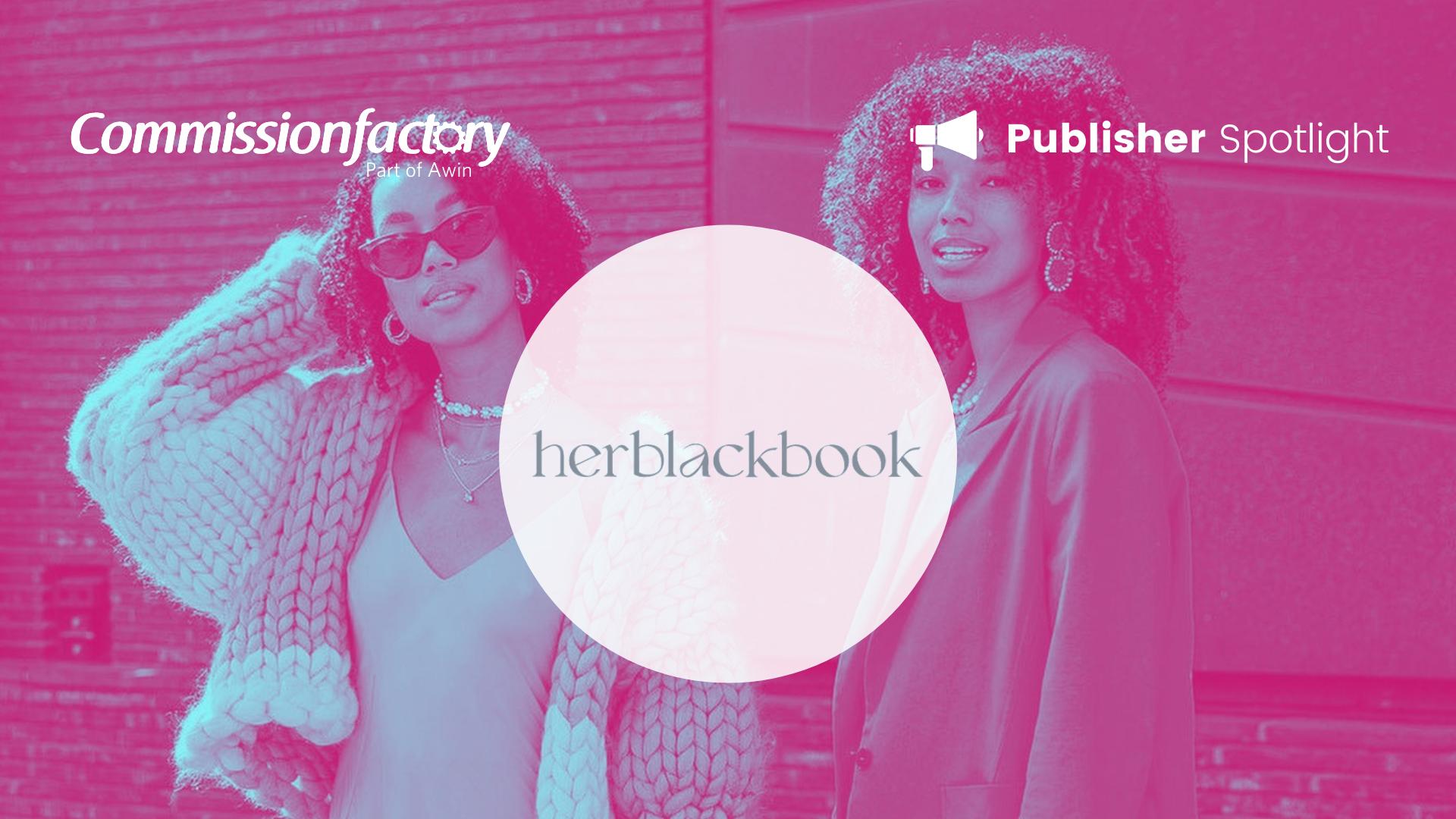 Tell us about Her Black Book
Her Black Book (HBB) is a premium Shopping & Discovery App and a digital magazine. We focus on delivering an exceptional user experience to help shoppers browse their favourite brands, discover new products, and score great deals in a centralised location. Our platform encourages brands to be 'discovered' by a new and engaged audience that's ready to shop.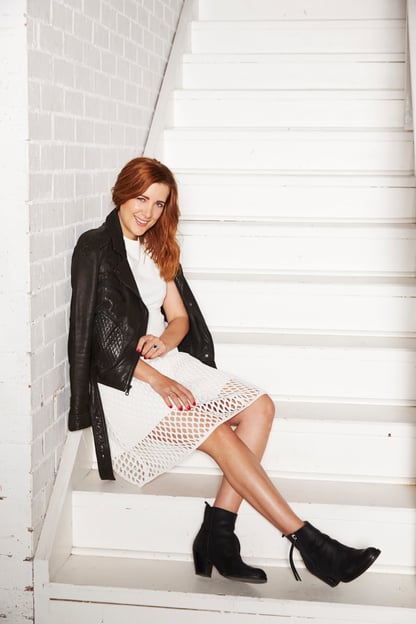 We're not a retailer or a marketplace; we are a publisher, so we basically publish our brand partners' discounts and direct traffic to their website. While we welcome a unique HBB discount code, we can also post deals already in the market to support our partners' objectives.
Our innovative app is designed to attract and engage Gen Z, millennials and ALL discerning women. We target women who love to shop and enable them to discover new products, great deals and promos, including cashback offers. We want our customers to ultimately never miss a great sale from their favourite brands, who will also be promoted through listicles, styling tips and engaging content.
Although we've just recently launched, Her Black Book has already hit a few significant milestones, including ranking #1 on the App Store in the Magazine & Newspapers category. We're also the#1 shopping app in Google Play.
Our app content covers not only all our categories of Fashion, Beauty, Wellness, Lifestyle; it also includes Motherhood, Business and Finance. We want our community to remain engaged on the app whether they are reading a style guide, or they're just browsing for a discount.
Not only do we provide a beautiful place to shop in the palm of your hands, but we also believe in doing good. Each year we donate $10,000 to various female charities. This is done through our 'Up Close' section, where we interview 20 inspiring women each year and contribute $500 on their behalf to a charity of their choice.
Can you give us an outline of the Her Black Book proposition?
Her Black Book fills a gap we believe has been missing for women shoppers - it carefully curates affiliate offers catered to women in an upmarket, aspirational app, complete with shopping inspiration and education via our digital magazine and notifications. So, our audience never misses a sale from their favourite brand again.
All our brands and deals are curated to share only the best, most compelling offers for an exciting and engaging shopping experience, saving our shoppers money and time.
The app is free to download, and it gives users access to always-on promos such as the 10% off for first-time shoppers. It also allows brands to have visibility on HBB. Users can upgrade to become a 'MEMBER' to access deeper discounts and Flash Sales from brands.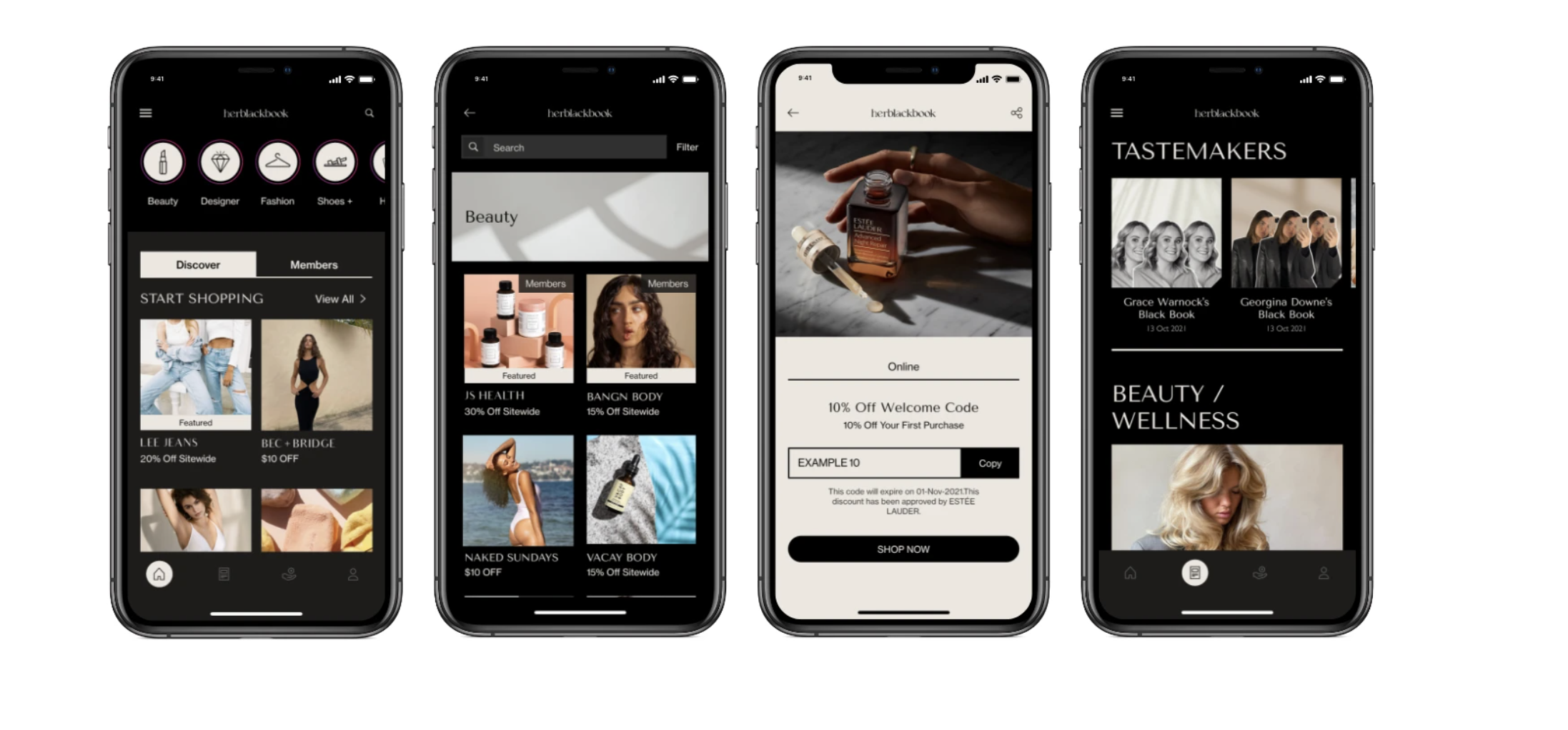 What opportunities does Her Black Book offer to advertisers?
Put your deals into the hands of women who love to shop!
We are great for brands who want click frenzy results, have inventory to move, or budgets to meet. Rather than waiting for peak sales periods like Black Friday or Cyber Monday, brands have access to promote their flash sales 24/7 in our app.
We offer advertising and co-branded marketing opportunities via advertorial spots in our magazine, a 'Featured' position in our app's 'Discovery' shopping section, and on our social media tiles and stories. Brands can also list 'always on' offers in specific categories in the app to get an extra promotional experience.
Could you tell us how Her Black Book differentiates itself from other similar affiliates?
While there are many discount and rewards apps and sites out there, we offer an aspirational environment for both high-end and high-street brands. We are the only discount platform that is premium in design, aligning with many of our partners' brand values. To illustrate this, we even have a 'designer' category in our app.
Do you have any specific industry or audience focus?
We cover all areas for the savvy shopper. Our focus includes categories such as Fashion, Designer, Beauty & Wellness, Sport, Swim, Accessories, Shoes, Homeware, Children, Travel, Lifestyle.
What is it that you like about working with Commission Factory and Awin?
They have made it seamless for us to acquire new brands and get our message out there efficiently. They have also helped facilitate our relationship between brands to ensure that their message is also being shared on our platform to reach a new audience.
What are the plans for the future?
Cashback is estimated to launch in our app in less than 14 days! We're pretty excited to connect more good deals to our consumers. We hope to help more consumers discover new products that they love.
Our vision is to become a staple on every woman's phone and become the one-stop-destination that connects brand promotions and product discovery.
Mamamia Style commented that it's their new "addiction", "I think it's going to be a big deal and set to transform the way we shop."
We've been blown away by the positive feedback, and we are so excited for what the future holds; not only have we built an app to support retailers and addresses the needs of shoppers, but we're also building a community.
If you haven't already, DOWNLOAD the app today to check it out for yourselves!
For advertisers with a programme, speak to your Commission Factory contact for more information or invite Her Black Book in the affiliate directory or if you are not yet working with us, book an appointment with our sales team to find out more.