Expanding into the unknown and maturing territories can be

stressful

and

challenging

.

It can also present lots of opportunity for growth and progression. Love Savings Group tells us how and why they took on new markets in APAC and shared their tips for publishers looking to grow their market repertoire.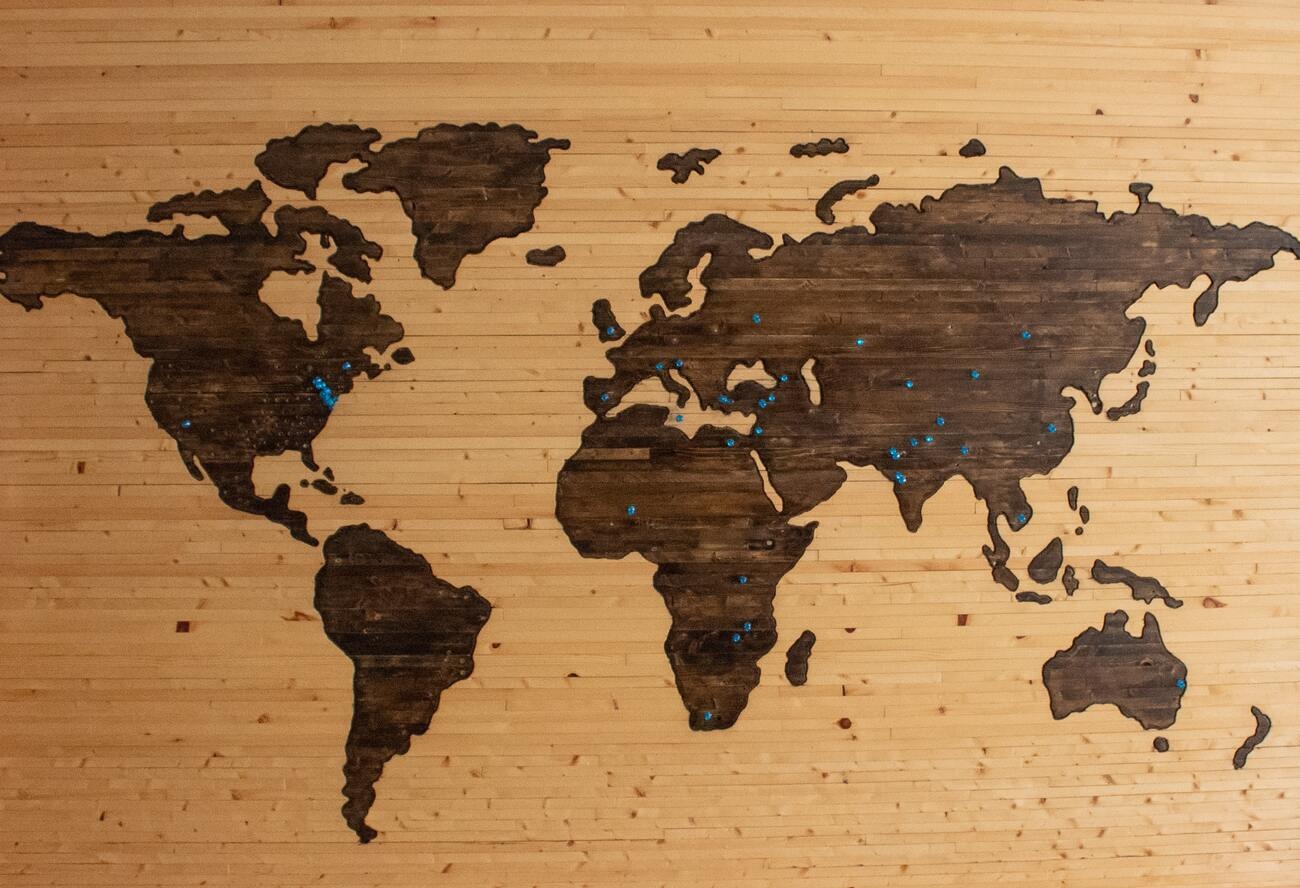 Love Savings Group is a publishing technology company within the performance marketing space connecting consumers and advertisers to money-saving offers through a portfolio of over 40 international websites.
They provide a global reach for advertisers. They have over 10,000 advertisers and white label partnerships in countries worldwide, including Ireland, New Zealand, and Australia.
Love Savings Group was founded by Chris Reilly, previously the Managing Director of MyVoucherCodes, one of the largest coupon publishers in the UK. In addition, Ross Tanner and Adrian Yearwood are directors of Love Savings Group. Together they have over 35 years of experience in eCommerce and performance marketing.
With our collective experience across the coupon and search space, we saw an opportunity to create a global performance marketing business that focused on mature markets—specifically connecting consumers with the best offers from the world's retailers. The idea subsequently led to the creation of Love Savings Group.
The businesses first website was in Australia and New Zealand. Our goal was to provide consumers and advertisers with the best experience in the market. After exponential growth, we established a dedicated partnership company called The Savings Group. The Savings Group enables publishers to leverage Love Savings Group technology and relationships to generate new commerce revenues. Since the start of Love Savings Group, we have formed exclusive partnerships with 7News, ACM, Now to Love, Stuff.co.nz and The Irish Times.
After the success in Australia and New Zealand, we were set on further expansion, but we needed to re-engineer the foundation of the business to enable us to leverage our technology and relationships on a global basis. With the disruption of in-store shopping and accelerated eCommerce adoption driven by Covid-19, we had to adapt our approach, and it helped fuel our expansion success rapidly. Across all touchpoints online, we've seen rapid changes in behaviours and operations from consumers, retailers, and publishers alike.
From a global perspective, we have also seen advertisers with minimal engagement with eCommerce ramp up their focus, resulting in SME market growth. We now see advertising budgets spent differently and the decline of less performance orientated revenue streams. Affiliate marketing helps to bridge that gap.
The shift in the digital landscape has given us the confidence to develop our presence across non-AU and NZ markets in APAC, including China, Hong Kong, Philippines, Taiwan, Singapore and Malaysia, with the market expected to grow by over 24% and a further compound annual growth rate (CAGR) of 14% until 2024.
We knew growth potential was high in Malaysia for a few specific reasons. From our research, we had identified there to be a growing segment of digitally savvy, middle-class shoppers who are pro-actively seeking out discounts and access to international brands. Something that plays to our business model well.
Additionally, the Malaysian government has committed to infrastructure to support eCommerce's continued adoption and growth, outlined in the National eCommerce Strategic Roadmap's (NeSR). The proposed infrastructure provides us with a greenfield of long-term opportunity amongst local SME.
The Roadmap outlines plans to ensure that businesses are aware of the benefits of eCommerce plus support with training and talent development and practical measures to align delivery and border clearance lead times. Their roadmap will help us leverage our technology and relationships with international brands and publishers.
Developing into Malaysia and our other APAC markets also highlighted a real difference in awareness of the channel and its value for their business. We see consumers growing demands and interest, which we need to leverage to explain the benefits and the commercial model.
Our commercial model shows 'added value' in the conversion chain and demonstrates that publishers can provide the most cost-effective channel for any advertisers marketing mix on a return per dollar. Taking our own experience, here are some tips for anyone looking to expand their market portfolio:
Do the research -

Just

because you invest a lot of money in something doesn't make it an automatic success. Irrespective of the financial commitment when expanding, publishers need to know the market and market proposition and ensure that the two align. 

Never assume -

W

hat works for one market may not work for them all, or what you have done in another market may not translate well to another. The differences can be down to many contributing factors, including whether it exists already, if it's easily understood, culturally accepted, or just not adopted in that market. Listen to other people and have an open mind.

Reputation

-

It does not matter what you have done in the past or are doing elsewhere; one of the biggest challenges with entering any new market is reputation. You need to be willing to earn it in each new market.

Be flexible -

Naturally, there are variants and differences everywhere. A high level of flexibility is vital to enable you to overcome any unexpected challenges. As a business, you should be agile enough to adapt quickly, especially when you are familiarising yourself with somewhere new.

Communication -

Have open communication across the board with advertisers, platforms, and any local contacts. A transparent approach has served us well, created a strong foundation for meaningful relationships, and helped us secure some of our local partnerships. It has also enabled us to extend regional footprints beyond our brand.

Be patient and consistent -

success does not happen overnight. Advertisers want to see a consistency of performance before the doors to more opportunities open. It's important for publishers to align their expectations with the reality of what success looks like for the business.
Above everything, publishers should make sure to have the right tribe behind them. Commission Factory has provided excellent support working with us on challenges and opportunities that we have seen and encountered since our inception in the market. They continue to deliver exceptional insights on market trends and opportunities. Going back to our earlier point on the reputation Commission Factory have vouched for us to validate us has been invaluable.