The IAB Australia Affiliate and Partnership Marketing Working Group's latest study deep dives into the affiliate marketing industry for advertisers.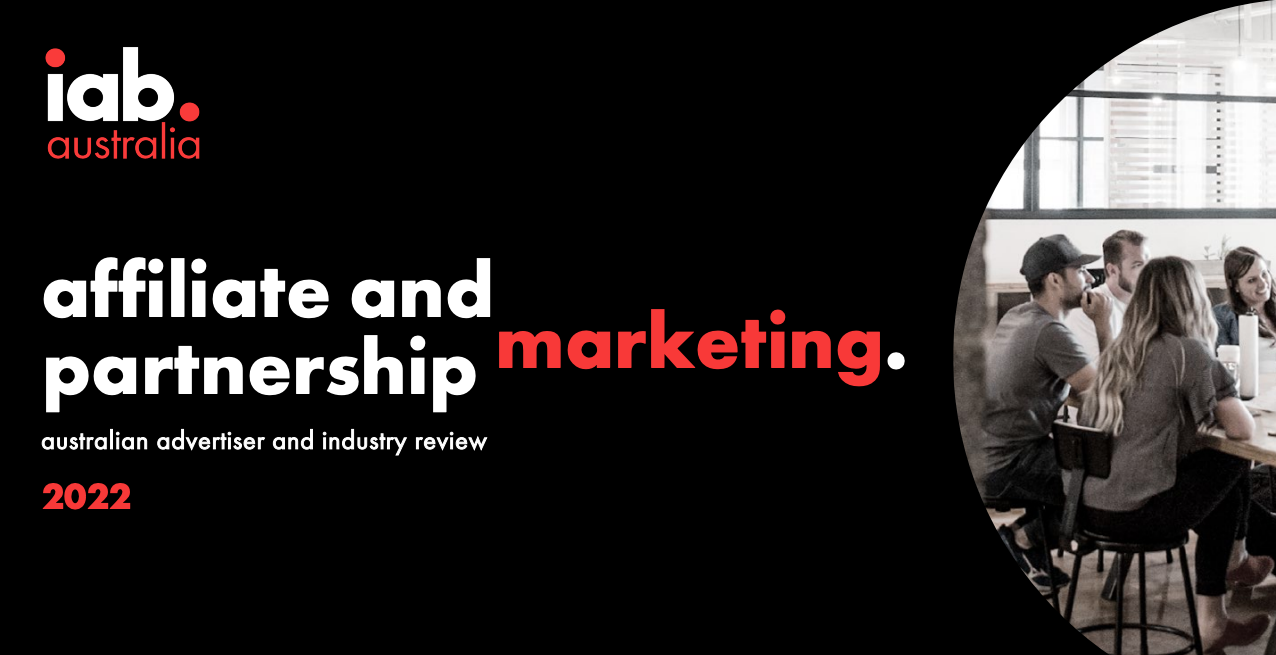 In their most significant survey yet, IAB's annual Affiliate and Partnership Marketing Australian Advertiser and Industry Review looks at the state of affiliate marketing today and provides brands with insights on what has changed since the previous years.
2022 is set to be a promising year for brands. With many restrictions easing and consumers finally coming out of lockdown, brands are slowly ramping up their marketing spend – with affiliate marketing being a popular choice for customer outreach.
Through a methodological survey of over 140 participants of advertisers and agencies, this report obtains insights from participants currently operating affiliate marketing programs in their own companies. It also compares current answers with past surveys for a thorough analysis.
The IAB Australian Advertiser and Industry Review is ideal for advertisers and publishers to understand the market. It provides them with a valuable tool to build a solid affiliate and partnership marketing program. This report is also suitable for any brand or individual who wants to get started within the channel.
Some of the questions that will be answered in this report are:
What are the popular industries dominating the industry?

How have brands changed their budgets this year?

What were the payment models advertisers used in their affiliate marketing program?

How successful were affiliate marketing programs in ROI and customer acquisition metrics?

How has the pandemic impacted businesses in Australia?
The report is now available for download on the IAB's website, and it's undoubtedly one that advertisers and publishers shouldn't miss.