The partnership channel is well established and utilised globally by the world's largest brands: Etsy, Booking.com, and Lululemon to name just a few. Whilst the channel is well known, some misconceptions can hinder successful partnerships.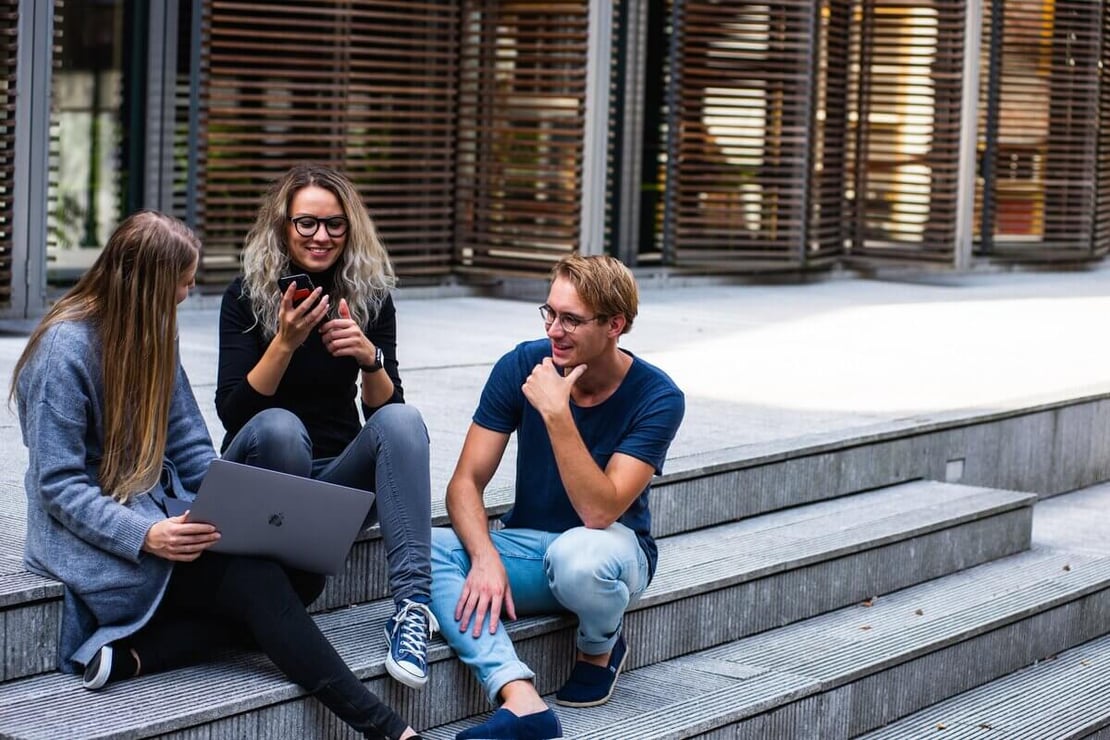 Here we discuss some of the common challenges facing advertisers and how the right solution turns these challenges into opportunities for efficient growth.
1. Brand Perception and Compliance
Understanding who your partners are and having a clear understanding of what type of partnerships your business wants to engage with ensures that brand alignment can be achieved in the channel. An advertiser sets their own guidelines, selects affiliates based on their suitability and alignment with the brand values, and develops trusted relationships through open communication. This ensures that a brand's integrity is preserved while benefiting from the increased exposure and sales generated by affiliates, partners and content creators.

To manage brand protection and brand guidelines, options such as invitation-only programmes can be utilised; vetting the partners who apply, utilising the automated compliance tools of the platform also helps lessen any time spent reviewing affiliate or partner content and promotional activity. Commission Factory also provides several areas within the platform where advertisers can host their brand guidelines, permitted imagery, logos, videos, custom terms and conditions and any other tools and content that will ensure affiliates are given all the materials for a successful partnership.


2. Spend and Budgeting
The affiliate and partnership channel operates on a performance-based model, making it highly cost-effective and lower risk than other forms of digital advertising. Since the advertiser can manage and set commissions to their needs and within their margins, margin "erosion" is a misconception. This can stem from the requirement of some partners for an offer or incentive to provide to their users to encourage conversion. Whilst for some partnerships this is needed and effective, the advertiser has the flexibility to ensure the discount is not hindering their cost of sale by aligning the commission rate alongside the discount or incentive. For example, if a brand provides a coupon code discount to an affiliate or content creator to promote, they may decide to reduce the commission paid when the coupon is used to ensure the target sales cost is still achievable. With flexible, automated commissioning, margins can be protected. One well-known eCommerce partner has set up differing commission rates on full price versus items and sale price items to ensure the cost of sale remains within a goal.
Affiliates are often flexible and adapt quickly to changes and can be utilised to great effect to drive conversions on last-minute activations. That flexibility should be a consideration on both sides of the partnership, in that if a brand is concerned about cost or overspending, switching off their activity for short periods of time does not take into consideration the greater impacts this action can have on their commercial partnerships. Content partners, for example, may have hundreds of links within evergreen articles and simply removing or replacing them with other advertisers they can earn revenue from is not realistic at short notice or for limited times. Being flexible and adaptable works best if both parties consider the impacts and the long-term relationship with their partners. The team at Commission Factory have the experience and knowledge to be able to provide guidance on how to manage or reduce budgets if required effectively. Tools such as custom reporting also provide insights into required spend and can be scheduled to save time.
3. Channel Attribution
A common concern of marketers relates to in-market bias, which is the view that the customer was going to purchase anyway, but an affiliate or commercial partner (or any marketing touchpoint) was attributed to the conversion or that the affiliate was the last touch point and not seen as being as valuable as other marketing touch points. The affiliate and partnership channel has, from inception, been completely transparent, with robust tracking mechanisms and reporting features to view all actions in real-time. With the inclusion of full attribution tracking methods within partnership solutions, such as Awin's acquisition of SingleView, also being utilised by Commission Factory, getting an in-depth view of the value of partnerships is possible. This technology allows advertisers to see on an individual affiliate basis such things as how an affiliate contributes to higher basket values, what revenue they have contributed at each stage of the funnel and have a holistic view of where affiliates interact and add value in the entire consumer journey. For La Redoute, the granular insight provided by SingleView enabled optimisations to be made at a publisher level, balancing the mix across publisher genres and increasing ROAS (return on channel ad spend) by 36%.
The challenges for marketers around brand protection, managing budgets and reporting attribution are important to consider across all marketing channels, but it's clear that with the right solution, partnerships are just as transparent, measurable and manageable. The diversity that partnerships offer advertisers makes it an interesting and exciting channel to operate in. Chat with our team if you want to discuss how our solution can help with your partnership goals.