Amazon has changed the rules when it comes to earning commissions for their associates.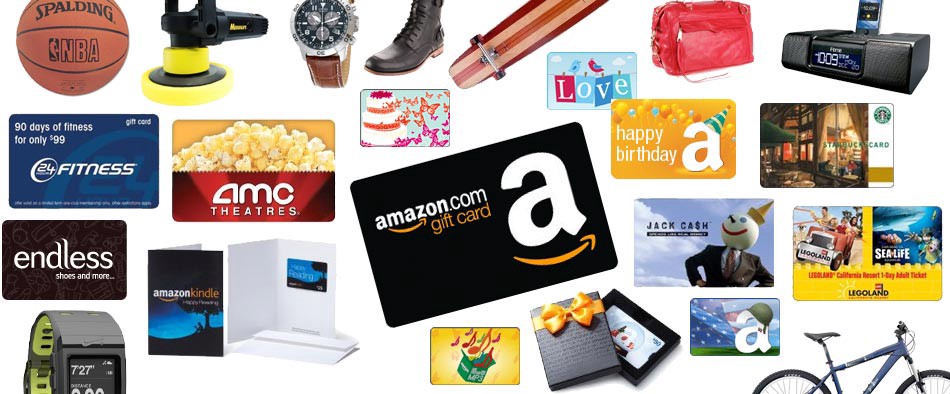 Amazon is a household name, soon to be hitting the shores of Australia and with the recent news that they have changed their commission structure for their associates, we look at the changes, what impact this will have on affiliates, and what can be done to reduce loss of revenue.
Why has Amazon changed their commission rates?
Amazon has made the changes to 'simplify' their commission structure and reward affiliates who send through sales in specific categories. Rumours had been floating around about what changes they were going to make and how it was going to be structured, and they were finally announced on the 27th February 2017.
What are the new Amazon commission rates?
On the 1st March, Amazon implemented commission rates based on categories and the digital video games, luxury beauty, Amazon coins, furniture, home, home improvement, lawn and garden, pets products and pantry items attract more commission than any other category. Associates who send through sales for Amazon gift cards and wine will receive no commission.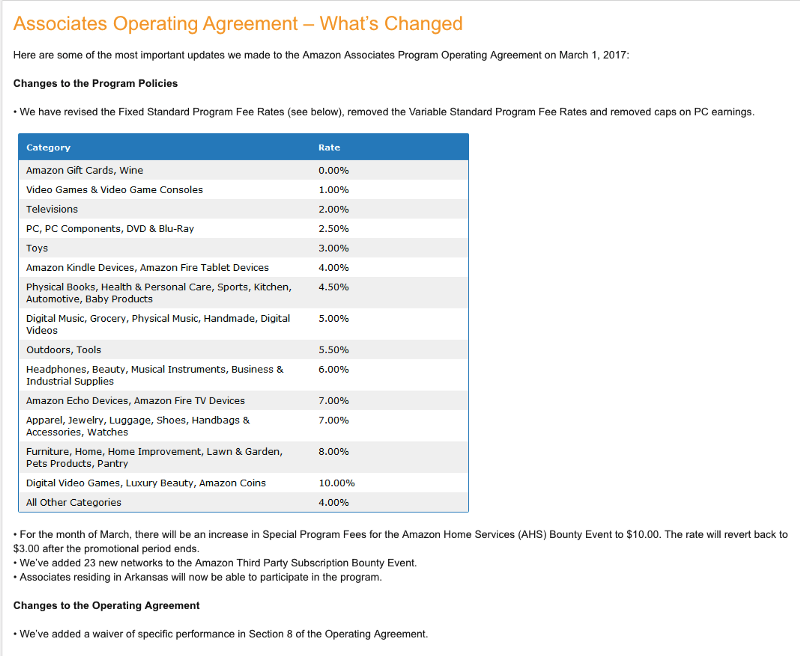 Before this change Associates were on a tiered structure depending on the number of sales they made, and they had set commissions for a small amount of select categories.
The new commission changes haven't come without teething issues though. In Amazon's affiliate discussion boards many affiliates are complaining about the category commissions and how confusing it is.
Ok so we have 3 types of category messes:
- in reports they are too vague to be of much help
- we have no sure way of knowing what fee will be applied to a certain product because of overlapping categories they are put in.
- products are put in wrong categories or wrong categories are used for products which can or may reflect in wrong fee being applied to a sale.
How can an Amazon Associate tell whether this will positively or negatively impact their revenue?
For some Amazon Associates the changes will have a positive impact on revenue, but for others it means a drastic monthly loss.
Authority Website Income has come up with a great tool which shows you how much revenue you stand to gain or lose with the new Amazon changes using an excel spreadsheet where you can upload your previous transactions to figure out exactly what you would have made on the current commission structure over previous m0nths. This is a good gauge for affiliates to see whether or not they need to diversify their income.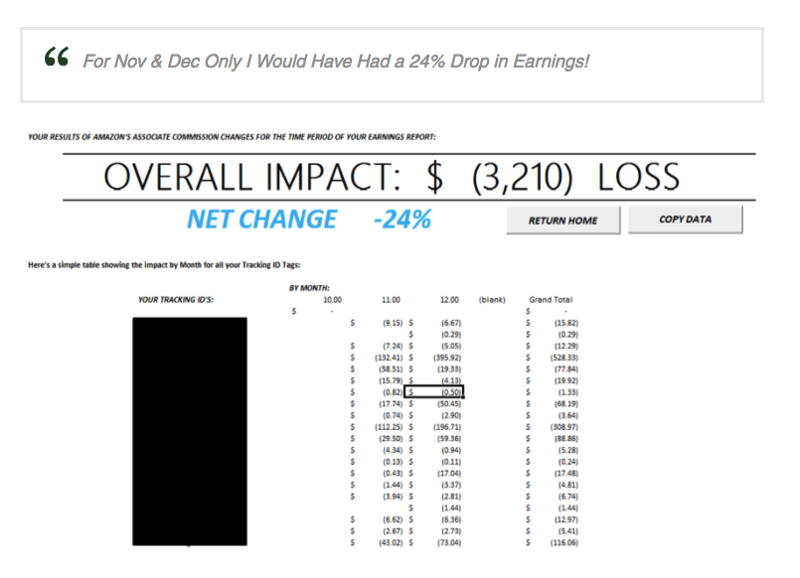 What can affiliates do to ensure they don't lose out?
If you are one of the affiliates who are negatively impacted by Amazon's commission changes, there are a few different ways you can try to combat your revenue loss.
Analyse your Amazon revenue streams
The first step is to look at exactly where your revenue is being impacted on the new Amazon commission structure, for example, associates who are driving sales to the lower earning categories at Amazon, or those who were previously earning 8.5% commission on Amazon for a high volume of sales, but are losing revenue because they are now confined to lower commissions dependent on the categories driving the most sales.
Join advertisers affiliate programs directly
Once you have an overview of the categories that will have most impact on your monthly revenue, then you need to start looking at the specific brands you're driving sales for and whether they have affiliate programs outside of Amazon. Look at the commission rates for these programs (some will be more, some will be the same, and some will be less dependent on the vertical.) If it is the same or more make sure you apply.
Top tip: If there is an advertiser that doesn't have an affiliate program outside of Amazon, look for advertisers who stock that specific brand to maximise your revenue stream.
Once you have applied to the programs outside of Amazon, and been approved, you need to strategise.
Give your visitors a choice
The biggest issue for affiliates is Amazon's conversion rate. In 2015 Milward Brown reported that Amazon Prime members conversion rate is as high as 76%, and non-prime members convert 13% of the time. Compare this to a 2 or 3% average conversion rate on an advertiser's own website and therein lies the problem.
Given that, the best thing you can do is to give your visitors a choice about where they shop by including the affiliate link to Amazon and the affiliate link to the advertiser website. This way you are less likely to lose out. If you give someone more choice, they will be less likely to go to another affiliate who does have an Amazon link, or go direct to Amazon.
Top tip: With wine advertisers, there's no point in including the Amazon link as you won't earn anything anyway. It's best to opt for advertiser affiliate programs on local networks to maximise your revenue.
Work on your relationships with advertisers
Affiliate marketing is all about relationships, and for affiliates who drive incremental sales outside of the Amazon associates program, it is possible to create a relationship with an advertiser. The vast majority of affiliate programs have messaging centres, which can give you a direct line to the advertiser. If you are driving a good amount of sales you may be able to negotiate a higher commission rate for your sales and if you can offer an advertiser extra value in the form of extra promotion (an EDM, or homepage placement for a period of time for example) then you may be able to trump Amazon's commission rate. There is the option of offering paid placements in addition to the commission increase as well.
Top tip: Many affiliate networks have a publisher development team, so if an advertiser isn't responding to your messages you can try going via the affiliate network.
Diversify your revenue
For those affiliates who stand to lose the most, diversifying your revenue streams is key to staying on top. Don't keep all your eggs in one basket and look for other ways to drive revenue to your site outside of the affiliate channel, whether that is paid placements, freelance work, or something else entirely. This way you're topping up the income that you lose in commission with other revenue sources.
By taking these steps, and strategising on how to maximise your revenue utilising all of the tools discussed above, the impact to your income will hopefully mean less of a loss for you.