Tyroola

is Australia's leading online

tyre

eCommerce retailer,

tell

s

us

wh

y

the

y entered

the

affiliate

space and

what success looks like for them

through the channel.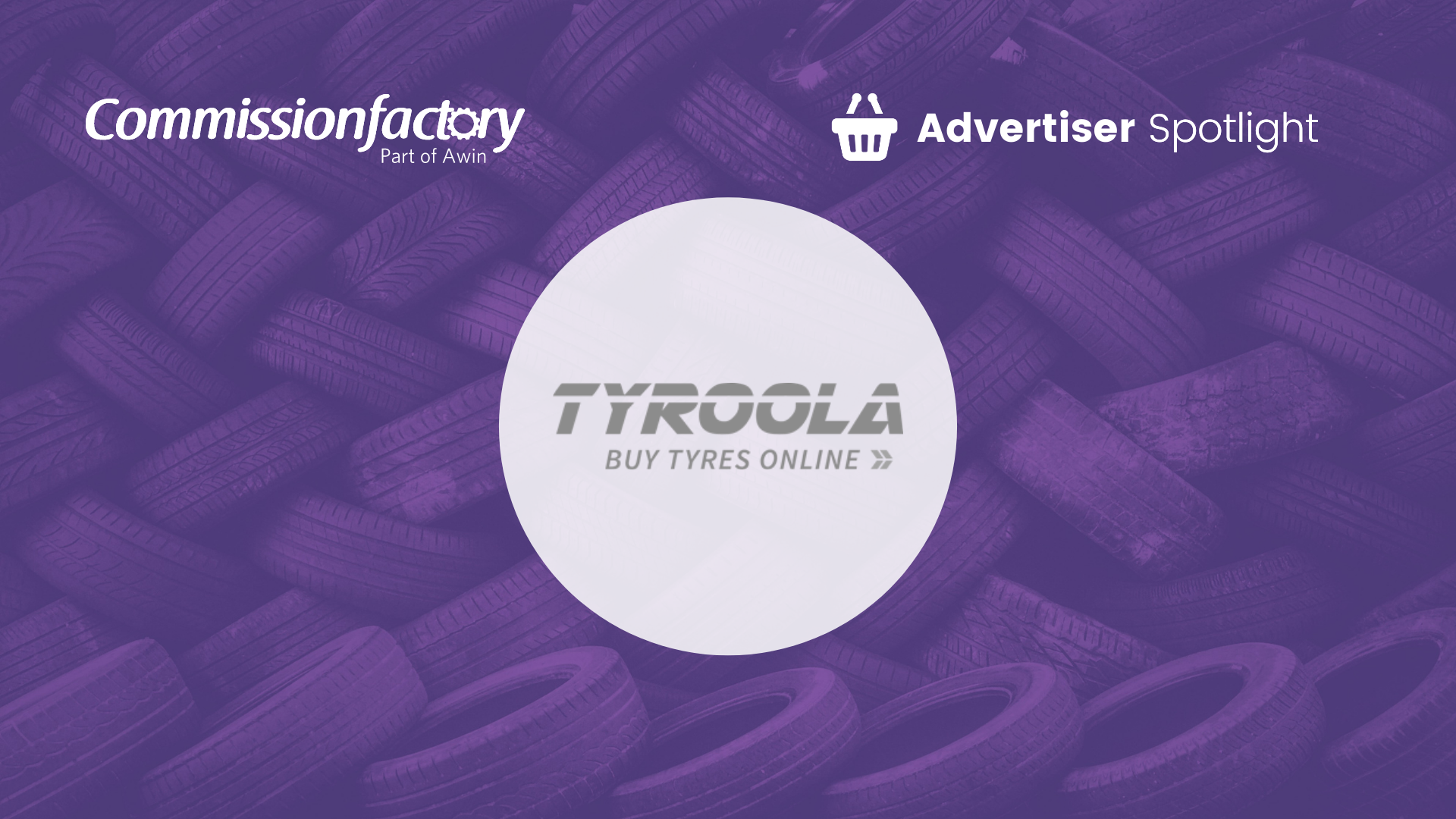 What sets Tyroola apart from other tyre service brands in the Australian market?
Tyroola is Australia's leading online tyre eCommerce retailer* and considered a "major disruptor" in the market by simplifying and demystifying the tyre purchase experience. It combines product and price transparency with a smooth checkout process and convenient delivery service.
(*Similarweb - May 2021)
Tyroola buys at scale and retails at wholesale prices, thanks to its lean online business setup. With more than 120 brands we have the widest selection of tyres for all driving need from city cars to 4x4s, from premium to budget models. As we like to say, if we don't have it, it probably doesn't exist.
Tyroola can fit tyres directly at a consumer's home. We currently cover ~70% of the Australian population with our mobile fitters so that you can continue doing what you want while your tyres are getting fixed. For customers that are on the move and hunting for the best deals, Tyroola works with 500+ fitting partners across Australia.

What is one fun fact about the Tyroola brand?
Tyroola is an Australian brand, but we have also successfully expanded globally with online stores operating in New Zealand and Indonesia. These new markets provide fresh ideas to learn from and apply to our Australian operations.
What led Tyroola to make the decision to move into the affiliate space?
Growth, expansion, partnership and collaboration make up Tyroola's core values. Moving into the affiliate space gives us the chance to apply these values to our marketing efforts. Our marketing strategies have been very successful, yet we believe our reach will grow and expand to even more potential customers by establishing partnerships and collaborations with affiliate marketers.
How have you found working in the affiliate space compared to other channels?
Working in the affiliate space is a unique experience where you see partners working to sell your products diligently and sometimes even better than your regular sales agent. Like business where you need "connections", in affiliate marketing, you also establish connections with multiple partners that can connect you with clients that are out of reach using other marketing methods.
What does success look like for Tyroola through the affiliate channel?
Success is when we establish a healthy stream of affiliate partners generating quality clicks, leads and sales via effective and relevant content. We also look forward to forging lasting relationships with active affiliate partners that promote Tyroola to the right market.
How has Commission Factory contributed to the success of the program?
Commission Factory is very supportive, connecting us with different affiliate partners and providing valuable insights and recommendations on how to maximise our efforts. They actively search for affiliate marketing opportunities and strategies that align with our brand. Commission Factory's platform is also user friendly and easy to navigate, making it easy to touch base with publishers.
What are the benefits for publishers working with Tyroola?
We have direct contact with major tyre brands and can share their newest products, offers and promotions with publishers. We can also customise special deals and offers for each publisher and tailor-fit merchandising & creatives to cater to their followers.
What advice would you give to another brand, either in the tyres pace or other, who might be considering affiliate marketing but is not yet working in the space?
Go for it! No harm in trying, and they might be pleasantly surprised. It's a little bit like word-of-mouth. Your product is recommended by real people with a following, increasing the chances of conversions - it's a welcome alternative to simply placing ads.
If you would like to join the Tyroola program, feel free to reach out to the publisher development team or sign up as an affiliate.