When

think

ing

of

monetisation

on social media, Pinterest

is

not

usually

the first thing to come to

mind.

T

his article

showcase

s

how

Pinterest

has been underestimated in the affiliate marketing channel and how advertisers and affiliates can take advantage of it

.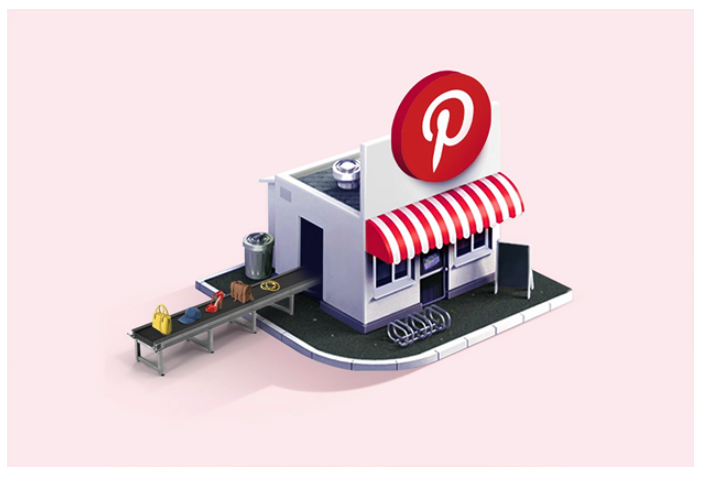 What is Pinterest?
Pinterest launched in 2010 and has grown exponentially ever since. Last year, its user base grew to more than 335 million monthly active users worldwide¹, many of which are based in the United States.
Pinterest is a social media and image sharing platform populated by user-generated 'Pin' posts. Pinterest is generally used as a productivity and planning tool to search for inspiration and ideas for projects, events, holidays, fashion and everything in between. Each user has a personalised home feed based on their 'boards', recent activity and favourite topics. Pinners (Pinterest's branded term for their users) use the search functionality or take advantage of the visual search lens tool for a more bespoke discovery experience.
Users can interact with the Pin results by saving them to their own unique 'Board' curation, go to the full website source, follow the Pinner, comment on the Pin post, share it and more. With over two billion searches per month¹, 600 million of which are visual searches¹, Pinterest has quite the influence when it comes to its audience's shopping behaviours and journeys.
The Pinterest Effect?
As of 2019, Pinterest has significantly impacted buyer journeys as a result of the personalised inspiration and recommendations it provides. This is evident in one of Pinterest's surveys, where 70% of the surveyed Pinners discovered new products on Pinterest.² With visual search on the rise3, advertisers can take advantage of Pinterest's endless image feed to share visual content that is attractive to users, boosting their brand awareness along the way. This is exactly what Pinterest's marketing funnel aims to achieve, where "The natural progression of Pinners' discovery journey—from inspiration, to planning, to action—takes them down the full purchasing funnel."4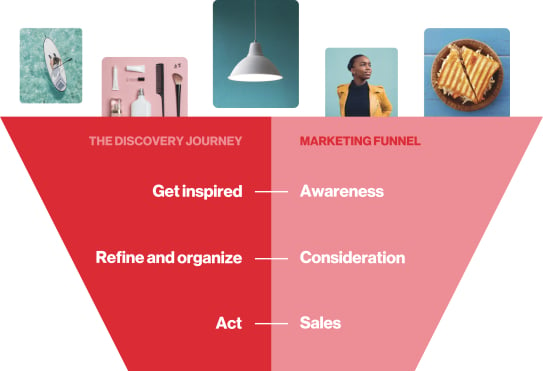 (Source: 4 United States Security and Exchange Commission - Pinterest, Inc.)
Pinterest's subconscious impact on buyer habits is the reason for its effectiveness, but also why it has been underestimated in the affiliate industry. More advertisers and affiliates should include this subtle yet powerful platform in their marketing strategies.
48% of Pinners use Pinterest to shop.¹ This percentage is much higher than that of other social media giants like Facebook, where shopping sees less engagement at 14%, with similar statistics for Instagram, Snapchat and Twitter.¹
Pinners generally value aesthetics the most when creating Pins to stimulate inspiration, and advertisers should do the same.
How Can Advertisers Leverage Pinterest?
Pinterest offers a variety of advertisement options for advertisers to grow their traffic and reach, and increase conversions. As a way to boost awareness, advertisers can promote themselves on Pinterest via Promoted Pins, which enables advertisers to target specific demographics. Product Pins, Shop the Look Pins, and Video Pins are other options advertisers have to promote themselves on Pinterest.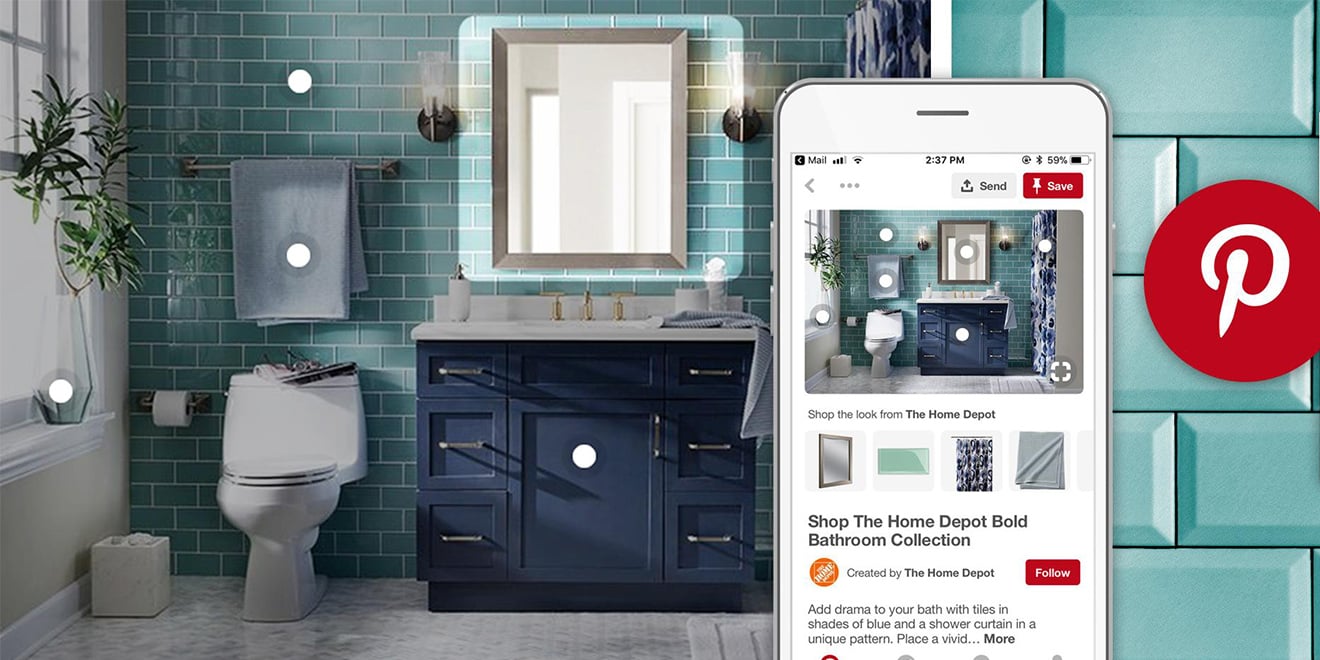 (Source 7 - Home Depot is Building out Visual Discovery and Shopping on Pinterest)
Pinterest has stated that "Pins from brands make it easier to find new products and make the best decision."² 90% of surveyed Pinners say that Pinterest helps them decide what to buy and 66% make a purchase after seeing a brand's Pins.²
Businesses can add the 'Shop' tab to their profile, which helps users discover products and create an 'act now' mindset. These products can also be discovered via Pinterest Lens, which is capable of identifying more than 2.5 billion home and fashion objects.5
Discovery is an essential part of new user acquisition, and opening up marketing strategies to include Pinterest will help increase an advertiser's reach.
Pinterest's personalisation feature results in users feeling more open-minded and receptive to ads. It's an online space where users are more likely to want to see branded content and be introduced to new products and services.
How can
P
ublishers
L
everage Pinterest in
A
ffiliate
M
arketing?
As consumers use Pinterest to aid in their purchase decisions, it is important for affiliates to leverage this opportunity and be a part of Pinterest's effective marketing funnel. Affiliates can introduce potential customers to the products/services that they recommend. Using Pinterest as a supplemental traffic source alongside promotional efforts is an excellent way for affiliates to grow their online presence, social media reach and audience base. This will increase traffic, clicks and conversions.
Creating an SEO strategy when promoting with Pinterest is valuable because, although it is a social media platform, Pinterest also acts as its own unique version of a search engine. By taking advantage of Pinterest's top 100 trends and targeting guide, affiliates can thoughtfully plan out their content based on trending keywords. Of the more than two billion monthly searches, Pinterest has mentioned that "97% of those searches are unbranded, making Pinterest a place where people are open to hearing from brands they haven't considered before."6
Focusing on incorporating trending keywords, creating unique yet relevant descriptions, saving Pins to related boards and pinning consistently are a few SEO tips that will prove worthwhile in the long run.
A
dding affiliate links to Pinterest
Affiliates can add Pinterest as a traffic source to their Commission Factory account by following our detailed Help Centre guide here. Affiliates can include their affiliate link in each Pin post to direct their audience to the advertiser's website. Pinterest is already simple and easy to use, however, affiliates can use tools like Later or Tailwind to help automate the process of managing and scheduling Pins. We also recommend checking Pinterest's disclosure policy around any sponsored posts or affiliate links.
Conclusion
Pinterest has been subtly influencing purchase behaviours since 2010. Humans are visual creatures, and Pinterest has tapped into that by providing a platform for users to quickly find inspiration and become engrossed in the sea of Pins.
Advertisers and affiliates should incorporate Pinterest into their marketing strategy as the statistics have proven that it is highly effective at guiding users down the marketing funnel. If the data is anything to go by, Pinterest is going to continue growing and remain a top social media platform and visual search leader.
Sources